Edgren captures cheer crown for outgoing coach
by
Matthew M. Burke
November 11, 2011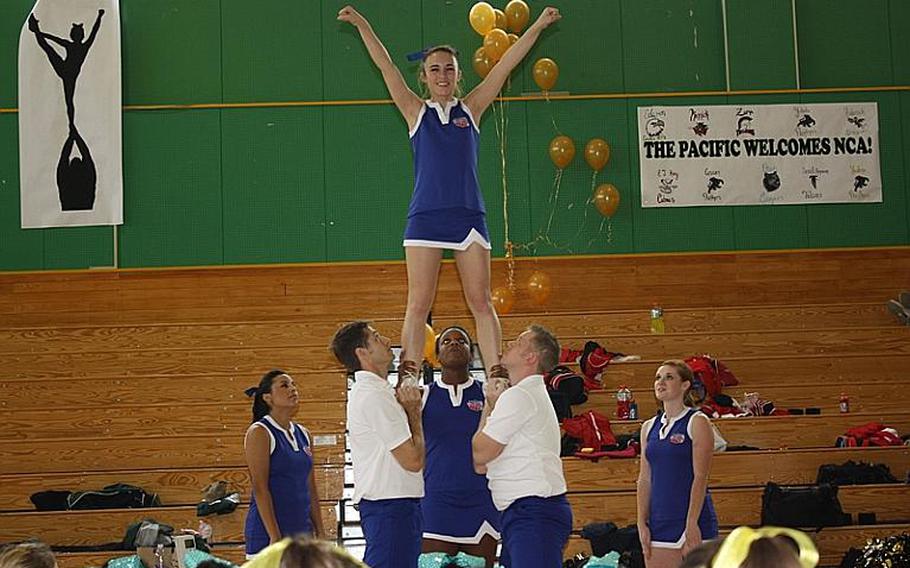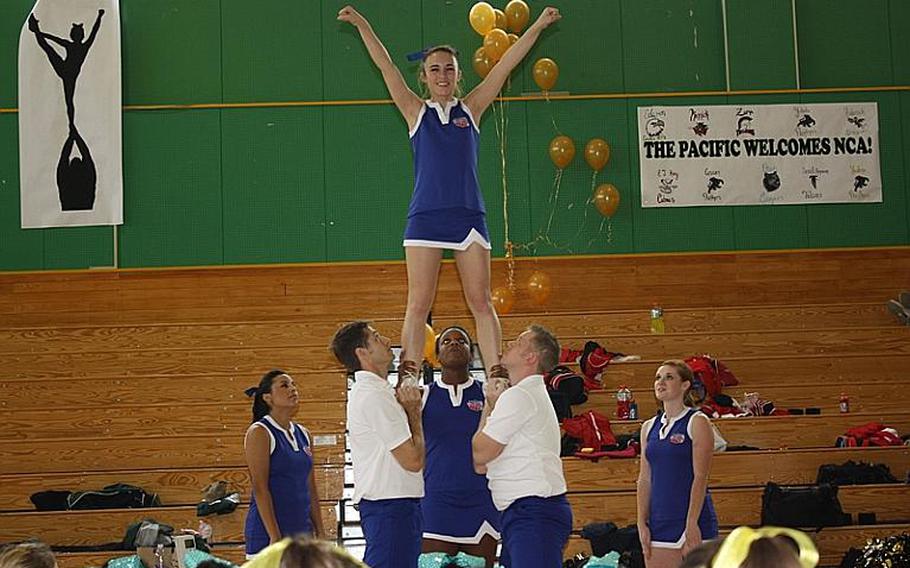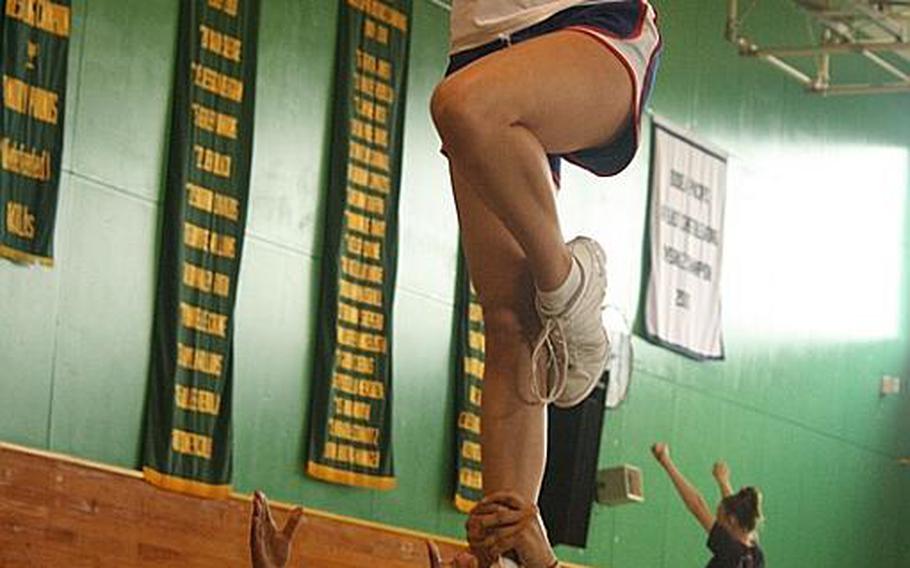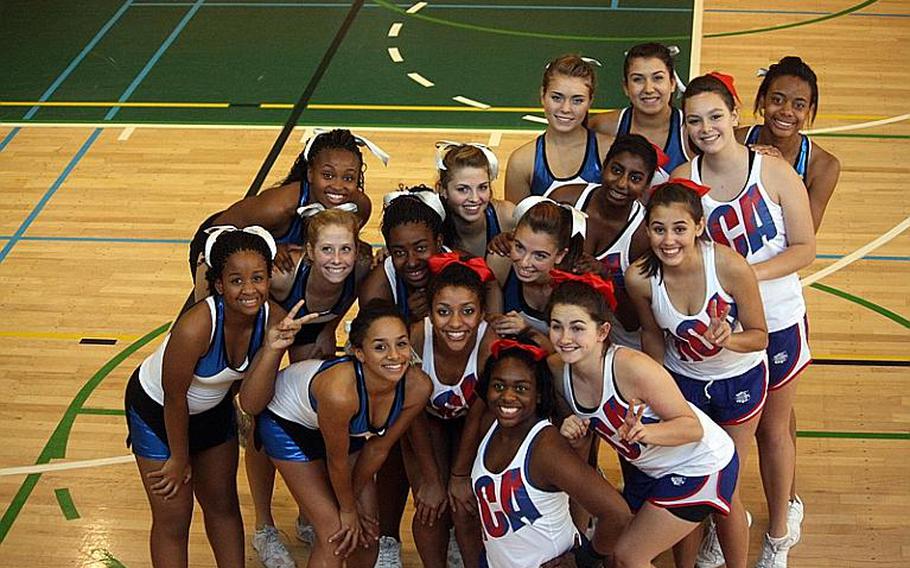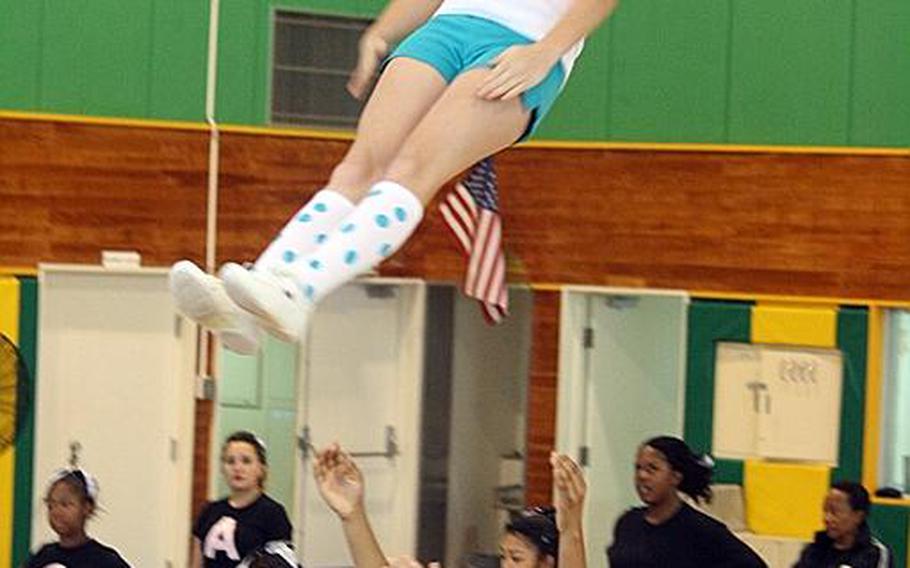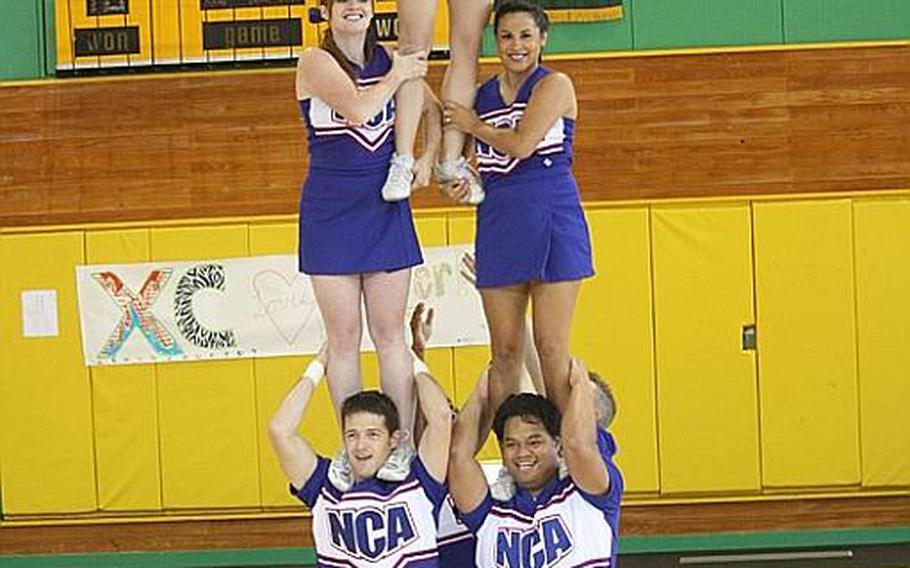 SASEBO NAVAL BASE, Japan — For the fourth time in five years, Misawa's Robert D. Edgren has captured the Far East High School Cheerleading Competition Division II crown.
Ten DODDS schools competed this year for top individual and team honors in a week's worth of cheerleading festivities starting Monday at Misawa Air Base.
Nile C. Kinnick took top honors in Division I, followed by Yokota and Guam. In Division II, Edgren was followed by Zama and Osan respectively.
The story of this year's competition was Edgren, which won the banner for outgoing coach Pamela Tucker.
Tucker, who missed the tournament last year as she was deployed with the Army to Afghanistan, is leaving to focus her efforts on education.
"It feels great," she said after the tournament. "It's my last coaching season and I wanted to go out with a bang. I wanted to go out as I came in, with a banner. I love the heart of this team."
The Misawa squad competed with just six squad members, when most teams have 10. And they have no seniors on the team.
Junior captain and All-American nominee, O'Nell Latimore, said that the team members knew they would have to bring power and spirit if they wanted to win another banner.
"We stayed tough, strong, with a smile on our faces, and we did it," she said. "We came together as a family."
Teams were broken up into divisions for large and small schools, officials said. Throughout the week, cheerleaders took part in a camp and clinic run by the National Cheerleading Association, who has overseen the event since 2000.
Staffers from the association taught classes in everything from dancing to stunt techniques and performed evaluations. The teams were then tasked with putting together a routine, which was graded. Awards were handed out to the top performers at the end of the five day camp.
Awards LeadershipBrandi Yarber, E.J. KingMiako Beale, Zama
S.P.O.TGuamSeoulEdgrenYokota
Top All AmericanJaia Armstrong, Guam High
All-AmericansLaurenne McCarty. Kadena; Keighla Exum, Edgren; La'Traesha Scott, Jenna Jackson, Nat Williamson, Seoul; Kaitlyn Presley, Micaela Sherman, Daniell Balfour, Kubasaki; Josh Hunt, Joey Marino, Nile C. Kinnick
Top GunDance — Jenna Jackson, SeoulJump — Micaela Sherman, KubaskiTumbling — Joey Marino, KinnickGroup Stunt — YokotaPartner Stunt — KinnickTop Team Award — Game DaySmall School — EdgrenLarge School -- Kadena
---
---
---