'World's fastest man' raised by Italian single mother who met his US soldier father at Vicenza
by
Nancy Montgomery
Stars and Stripes
August 2, 2021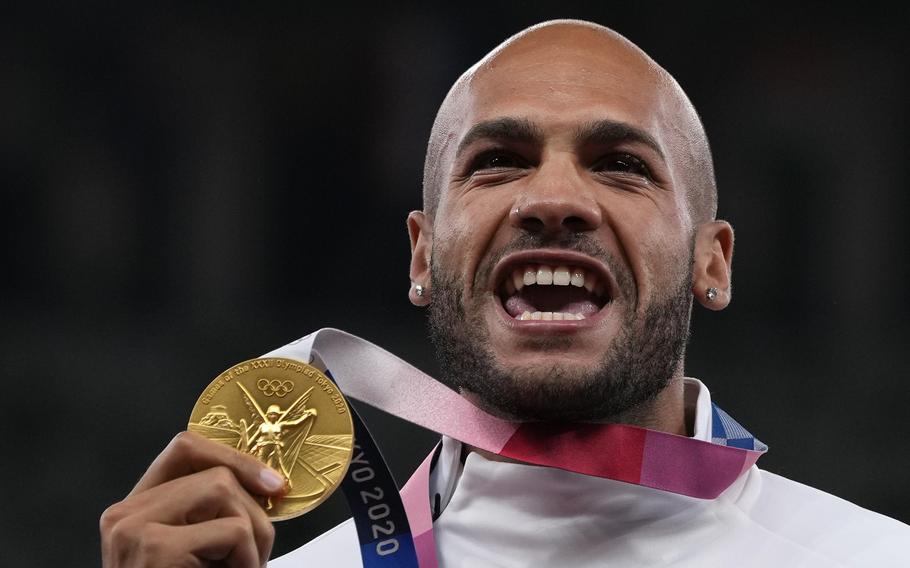 VICENZA, Italy — The surprise gold medal winner in the 100 meters at the Tokyo Olympics was born to an Italian mother and American soldier father who met while he was stationed in Vicenza.
But Italian sprinter Lamont Marcell Jacobs, who was born in El Paso, grew up in Italy after his father was transferred to South Korea and the marriage broke up, he told reporters in Japan.
Jacobs likes to say that only his "muscle fibers are American," the Orange County Register reported Sunday. 
Jacobs' mother, Viviana Masini, was 16 years old when she met an 18-year-old U.S. soldier named Lamont Marcell Jacobs Sr., stationed at Caserma Ederle in Vicenza, according to an interview in the Corriere della Sera newspaper. The two married and moved to El Paso, home to Fort Bliss.
About three years later, their son was born just weeks before his father was sent to a new posting in South Korea.
"It was impossible for us to follow him," Jacobs' mother said, Corriere della Serra reported. "I then decided to return to Italy. Marcell wasn't even a month old. 
"From there a challenge of our own was born. I was a young mother with a child to raise and the great thing is that through the growth of Marcell I had the opportunity to live a new life, new horizons."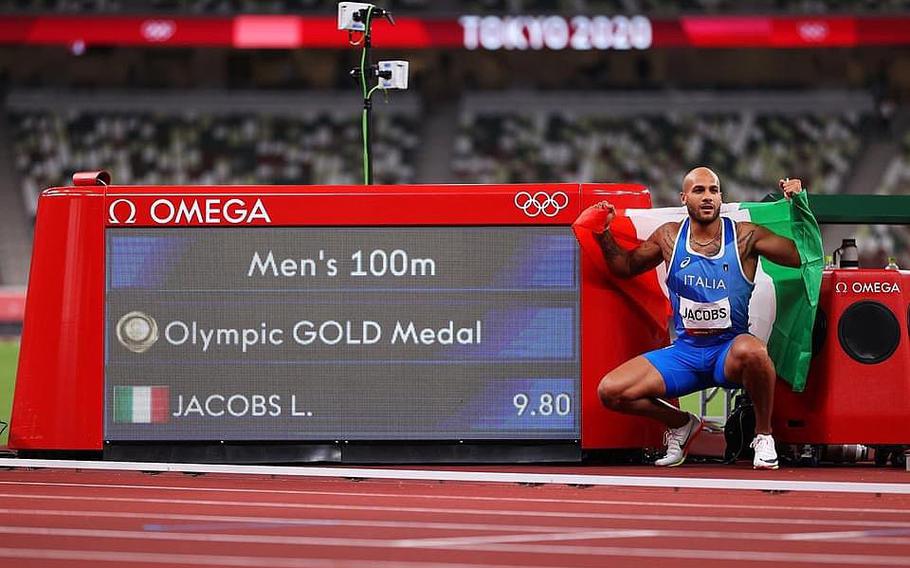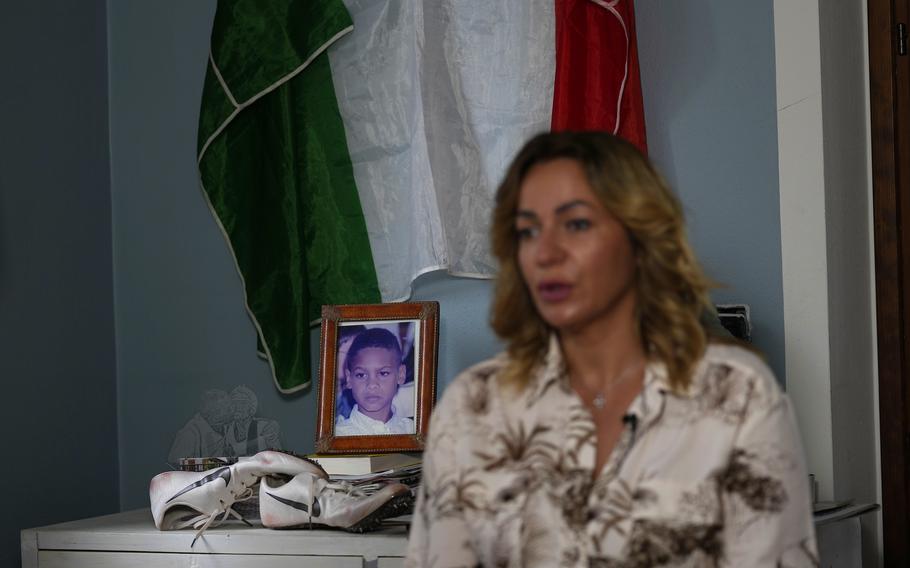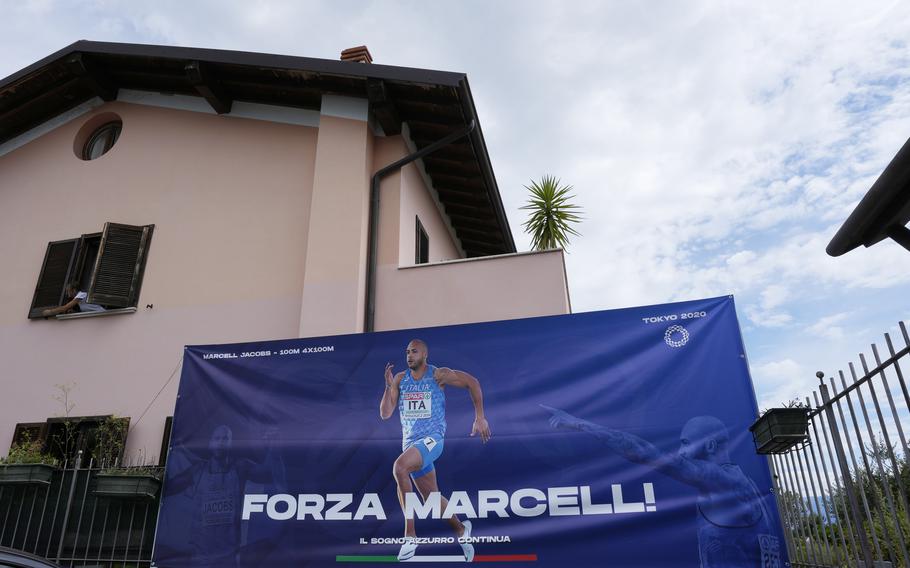 Jacobs, 26, hasn't seen his father since and hadn't spoken to him until last year, The Washington Post reported. His mother nurtured him, going to all his races as he grew up and trained in the 100 meters and long jump in Desenzano del Garda, about an hour from Vicenza, she told Corriere Della Sera. 
Among his idols was Andrew Howe, he told Olympics.com, who like him was an American-born, biracial Italian sprinter coached by his mother in Italy after his father left the family when he was a baby.  
Until Sunday, few fans had heard of Jacobs. Bookmakers made him somewhere between an 8-1 and 10-1 long shot, The Washington Post said. 
"It's a dream, a dream, it is fantastic," he said after winning the race, according to Reuters. "Maybe tomorrow I can imagine what they are saying, but today it is incredible."
He credited his surprising win to better nutrition and training, and more emphasis on his mental approach, The Washington Post said. Jacobs said part of his mental improvement came because of his fledgling relationship with his father, who lives in Dallas and texted him before the race.
 "You can do it. We are with you," the message said, according to The Washington Post.