Homeless vets need the structure, stability and support permanent housing provides
By
Special to Stars and Stripes
May 29, 2022
---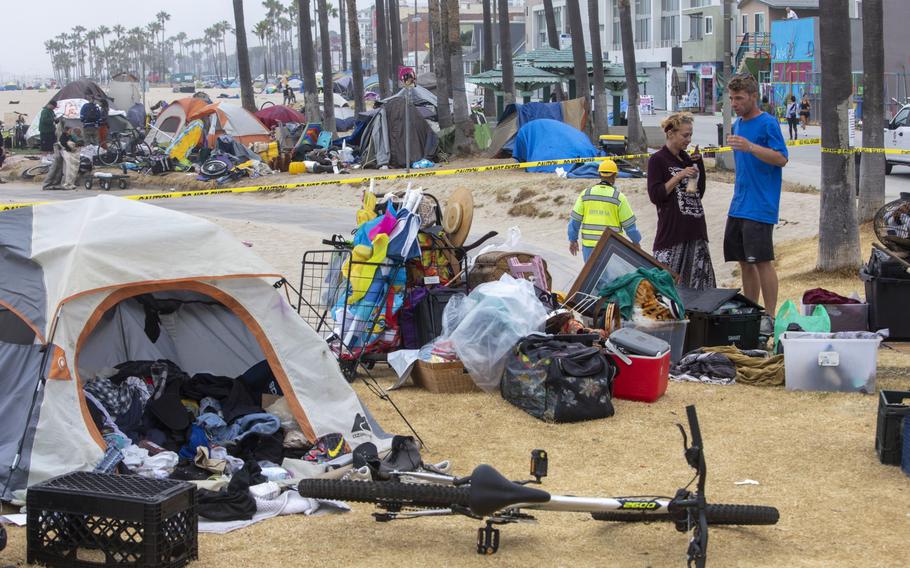 Despite significant economic recovery and growth, the fallout from the pandemic is still rearing its ugly head in the form of severe housing insecurity for vulnerable Americans. Headline after headline paints a devastating picture: Homelessness is getting worse, and the government needs to solve the crisis. For America's armed services and veterans' population, despite much-publicized progress, that remains a serious cause for concern.
Currently, veterans account for 11% of homeless adults in America even though only 7% of the general population has served in the armed services. Many veteran households are facing extremely high levels of rent burden and are just one emergency away from falling into arrears or worse.
The outlook may seem gloomy, but there is good news — there is a blueprint to end veterans' homelessness and stem the tide of this disaster before it continues to worsen. We just need to look to New York City.
Despite New York's struggle to solve its overall homelessness crisis, the city reduced veteran street homelessness by more than 98% from 2011 to 2020 — enough for the federal government to declare the end of chronic veteran homelessness in the city. I have seen it myself. In the residences my organization manages with beds and units reserved specifically for veterans, government referrals have slowed tremendously. This is progress.
This achievement — even if the mission has not yet been fully accomplished — happened because of an understanding of the root causes of veteran homelessness, smart public policy, and recognizing permanent supportive housing as a key solution.
First, it is important to recognize what lies underneath the national crisis. Many homeless veterans suffer from a host of complicated mental and physical diagnoses stemming from their military service. According to the Coalition for Homeless Veterans, 51% of individual homeless veterans have one or more disabilities, 50% have been diagnosed with mental illnesses, and 70% suffer from substance use disorders.
Moreover, service-related disabilities are also common and can result in chronic pain or permanent disability, which can impose long-term effects on an individual's career capabilities and self-sufficiency.
In New York City, organizations like Volunteers of America-Greater New York worked with city government to conduct outreach and crisis intervention that helped pair veterans — who often lack access to health care services and mental health treatment programs — with the supportive services they needed. This included support coping with mental and physical disabilities, family reunification, and confidential counseling on complex issues like military sexual trauma.
Perhaps most importantly, it included targeted housing support and placement. Together with our government partners, we help veterans experiencing, or on the cusp of, homelessness identify and apply for housing, maintain their budgets, and protect against eviction. And supportive housing — permanently affordable housing with the on-site services described above — is a key model.
It is both ethical and financially sound. The National Alliance to End Homelessness reported that providing permanent supportive housing for a homeless individual saves an average of 49.5% of costs compared to providing piecemeal services like temporary shelters and emergency medical treatment. New York City has been so successful on this front because it has effectively stewarded relationships between the public and private sector — and it is a blueprint for other cities to follow.
The United States has been fighting the battle against veterans' homelessness for decades, and the pandemic is just our latest front. Despite these new challenges, though, there is a way forward, and it starts and ends with housing. We've seen this model work — and it is no less than our veterans, who have sacrificed so much for our benefit, deserve.
Anddy Perdomo is the director of Specialized Housing & Veterans Initiatives for Volunteers of America-Greater New York.
---
---
---
---