Ensure critical support is in place for vets of all eras
by
Rory Diamond
Special to Stars and Stripes
October 21, 2021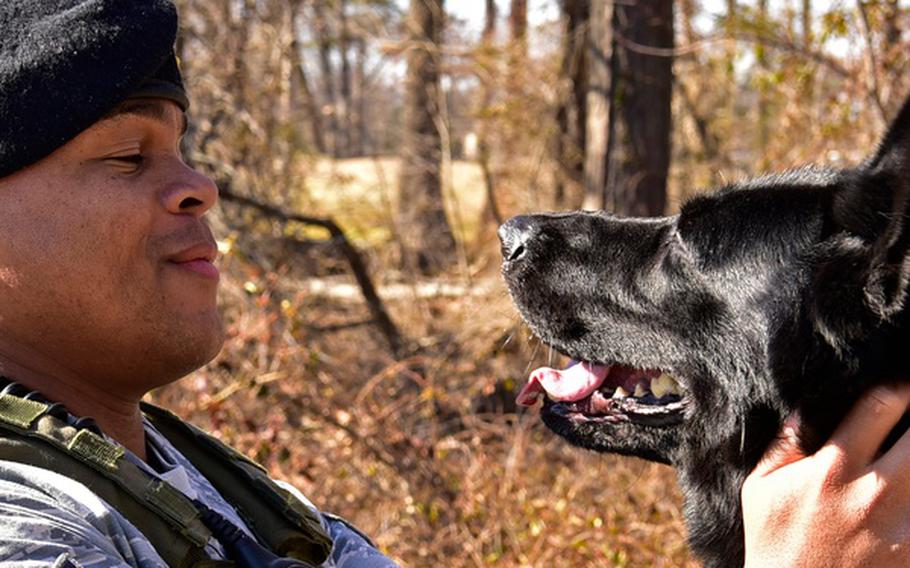 Ensure critical support is in place for vets of all eras
While watching images of the American withdrawal from Afghanistan, it was impossible not to reflect on the stark differences in how we welcome home our servicemen and women today versus Vietnam era veterans decades ago. When today's heroes return home from war and transition out of the military to civilian life, they are given months of training by the Department of Defense and a wealth of support from veteran service organizations. Warriors returning home from Vietnam, as is well known, were treated atrociously: no parades, no new nonprofits catering to their various needs, and certainly far too little respect.
A little known or discussed result of this treatment was the serious long-term health implications on Vietnam era veterans. However, recent changes in federal policy and nonprofit practices bring some hope that our past mistakes as a nation are beginning to be rectified, and that it is never too late to correct a mistake.
While the old guard of veteran service organizations have always served veterans from all eras, they have historically provided few direct resources to these veterans. Rather, their focus has been on national policy efforts and providing veterans with venues to socialize. Following 9/11, a whole host of new organizations popped up to fill this gap and provided veterans of Operation Enduring Freedom and Operation Iraqi Freedom with everything from career training, mountain climbing and hunting, to free psychological services. Indeed, the massive American response to our newest generation of returning heroes outpaced the support provided to any generation before — and we should all be justly proud.
That said, the huge surge in support for OEF and OIF veterans has exacerbated the already large gap between resources for Vietnam era veterans and everybody else. That gap has had tragic consequences. Many are familiar with the U.S. Department of Veterans Affairs research on suicide — the VA's 2021 report found that an average of 17 veterans died by suicide every day in 2019. However, a deeper dive into the data reveals that this crisis disproportionately affects pre-9/11 veterans:
Veterans aged 75 and over accounted for 1,336 deaths by suicide in 2019.
Veterans aged 55-74 accounted for 2,407 deaths by suicide in 2019.
Veterans aged 35-54 accounted for 1,663 deaths by suicide in 2019.
Veterans aged 18-34 accounted for 828 deaths by suicide in 2019.
In the fight to end veteran suicide, we must ensure that the latest treatment options and resources are accessible to veterans of all eras, not only those who served in the last two decades.
Thankfully, policy changes are beginning to close the gap in available services to pre-9/11 and post-9/11 veterans. This past August, President Joe Biden signed the Puppies Assisting Wounded Servicemembers (PAWS) Act into law, which for the first time ever requires the VA to establish a pilot program providing service dog training to veterans diagnosed with post-traumatic stress.
Federal support for this program is significant given recent research verifying the positive impact that trained service dogs have on veterans struggling to overcome mental trauma. Purdue University studies found statistically lower severity of post-traumatic stress symptoms in veterans who were paired with a service dog compared with those who were not. Moreover, researchers determined that, on average, a service dog's ability to recognize and interrupt episodes of anxiety were reported by veterans as the most important task performed in a typical day.
I'm the CEO of K9s For Warriors. From our perspective, veterans have personally reported they finally feel comfortable leaving their house during the day thanks to the calming effects of their service dog. A veteran reclaiming their ability to venture from their home empowers them to reconnect with their community and access support services that can help reduce their likelihood of dying by suicide.
While K9s For Warriors was founded in the post-9/11 era, we want to ensure veterans of all eras have the option of pairing with a service dog to help mitigate symptoms of mental trauma. As the president and the VA move to provide service dog training to veterans through the PAWS Act, we also have grown our program to serve veterans of all eras.
Such policy and practice changes are already making a difference. Earlier this year, our team connected with David, a 73-year-old veteran living in Oregon. He joined the Army in 1967, served in Vietnam and received a Purple Heart before exiting the service in 1995. Despite nearly 30 years of service and sacrifice, David has struggled to overcome post-traumatic stress with only limited access to the latest and most innovative treatment options. He and all his fellow veterans from the pre-9/11 era deserve more, and we are honored to assist him in pairing him with a service dog during our next training class in November.
If our country's dedicated veteran-serving organizations and policymakers can continue working together to close this gap in services between pre-9/11 and post-9/11 veterans, we may soon hear more stories like David's in the near future rather than another statistic in a veteran suicide study. I, for one, cannot wait to hear their stories.
Rory Diamond is CEO of K9s for Warriors (www.k9sforwarriors.org), the nation's largest provider of service dogs for disabled American veterans and the largest service dog agency in the world using primarily rescue dogs.