Woman gets 20 years' hard labor for role in AF husband's murder
by
Chiyomi Sumida Travis J. Tritten
April 27, 2012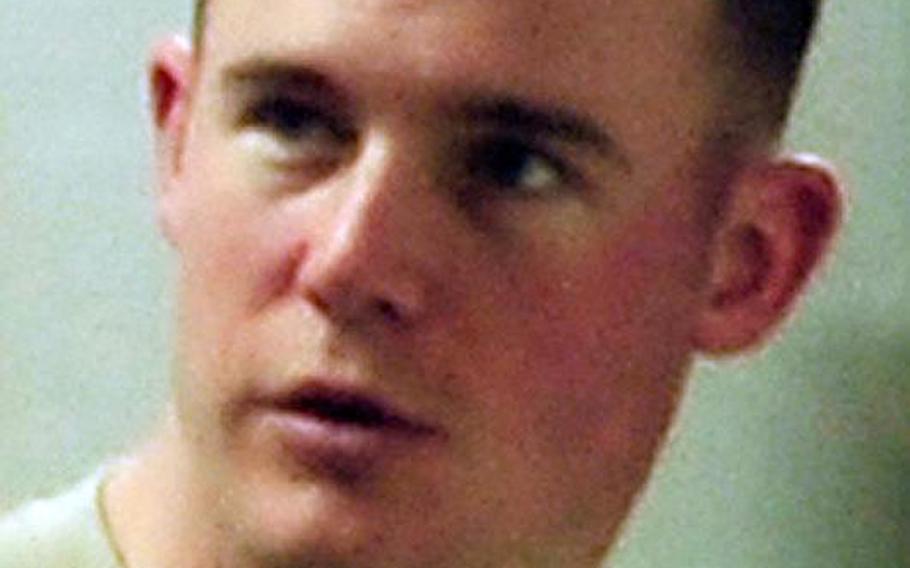 CAMP FOSTER, Okinawa — A Brazilian woman was sentenced to 20 years in prison with forced labor after a Japanese court convicted her Friday of murder in the death of her Air Force husband.
Barbara Keiko Eccleston, 33, helped plot the fatal stabbing of Tech. Sgt. Curtis Eccleston, according to the jury decision. Curtis Eccleston, of the 733rd Air Mobility Squadron at Kadena Air Base, was found on the floor of the couple's off-base Okinawa apartment last year.
Staff Sgt. Nicholas Cron, 26, pleaded guilty to slashing Eccleston's neck with a hunting knife and a box cutter in the couple's apartment in February 2011.
Cron was convicted and sentenced earlier this year to life in prison without the possibility of parole by a military judge and agreed to testify against Barbara Eccleston as part of a plea agreement to avoid the death penalty.
"You erased two men who were close to you from this world and society. Your criminal responsibility is extremely grave," Chief Judge Hideyuki Suzuki told Eccleston during the hearing in Naha District Court on Friday. "What you need to do now is to repent and serve your prison term."
Curtis Eccleston's mother attended the hearing in Naha on Friday and said she was satisfied with the trial's outcome.
"This does not bring my son back, but it prevents her from doing similar crimes," Carolann Eccleston said outside the courtroom afterward.
Cron, who claimed he was in love with Eccleston, testified the two called her husband's murder a "gift" and spent months devising various ways to kill him, such as knocking him out and pushing his vehicle over a cliff or tripping him on the apartment stairs and breaking his neck.
On the night of the murder, Cron called Eccleston for encouragement and used his cell phone to let her listen to her husband gasping on the kitchen floor of their Mihama apartment, according to evidence presented at the trials.
Japanese prosecutors, who had requested a 23-year prison sentence for Eccleston, said she was the mastermind behind the murder and had pressured Cron to carry it out.
The jury and three-judge panel, which handed down the verdict and sentencing, found Eccleston's defense "extremely irrational," according to Suzuki.
She had pleaded not guilty and claimed the discussions with Cron about killing her husband were magical spells that had been suggested by a Brazilian fortuneteller she had met online. The spells were meant to make her husband treat her better, she said.
Her attorney said she will appeal the verdict.
trittent@pstripes.osd.milsumidac@pstripes.osd.mil