ICYMI episode: QAnon — exposing extremist views within the ranks
By
Stars and Stripes
February 10, 2022
---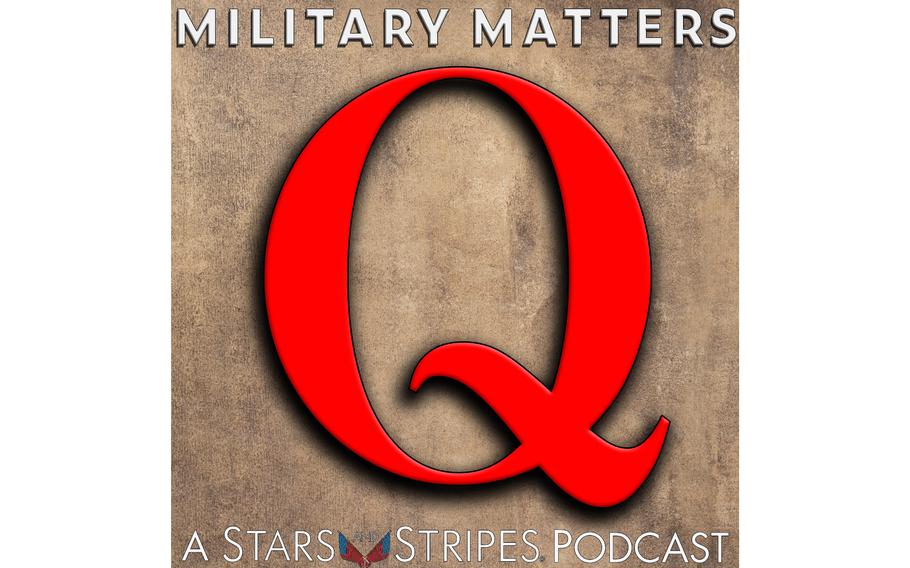 While the Military Matters podcast team is in pre-production for Season 5, the podcast is revisiting past episodes that made an impact or were especially important. This week, host Rod Rodriguez revisits the controversial Season 2 episode "QAnon — exposing extremist views within the ranks."
The episode features interviews with QAnon Anonymous podcast host and Washington Post contributor Travis View and former Army Ranger, journalist and now Military Matters co-host Jack Murphy about how QAnon started, its wide range of conspiracy beliefs and why it seems to appeal to veterans and service members.
"The anniversary of the Jan. 6 attack on the Capitol has come and gone, fortunately without incident," Rodriguez said in a new introduction to the episode. "But even calling it an attack on the Capitol is for some a misrepresentation of what occurred. For some, the events of Jan. 6 were the culmination of online prophecy foretold by the enigmatic 'Q,' whose online revelations of satanic rituals, child abuse and even cannibalism by politicians and the Hollywood elite led to an uprising of the people who felt that the final straw was the defeat of then-President Trump during the elections through voter fraud."
You can find Military Matters on Twitter @stripesmmpod.
Follow Jack Murphy on Twitter @jackmurphyrgr and Rod Rodriguez @rodpodrod.
A transcript of the episode can be found here.
Go to www.stripes.com use promo code PODCAST and save 50% on your digital subscription.
---
---
---
---