Episode 7: Restless Japanese spirits and a melody from beyond the grave
By
Stars and Stripes
October 21, 2021
---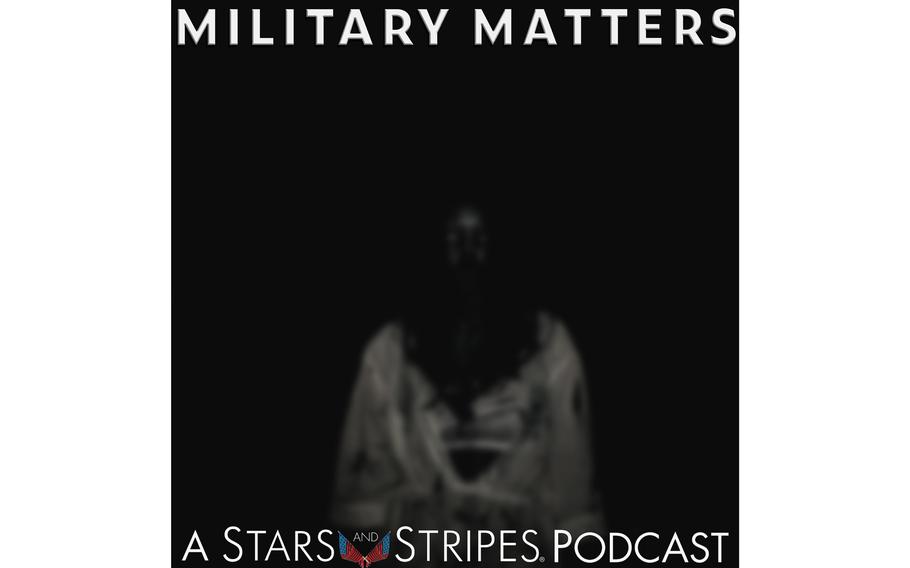 People love good ghost stories, especially around Halloween. The military has some spine-tingling supernatural tales, from ghostly ships traversing the seas to the wandering spirits of soldiers walking long-forgotten battlefields.
But sometimes those encounters can get a bit too close for comfort. In this week's episode of Military Matters, host Rod Rodriguez gathers some of these stories from listeners, including an Army veteran's encounters with supposed spirits on Okinawa and a military spouse-turned-ghost hunter's brush with the dead.
First up is the Army veteran, identified only by his first name, Rich, who claims to have had two otherworldly encounters on Okinawa during two tours of duty there. The first happened while he was staying at the Kyoto Kanko Hotel outside Kadena Air Base with his family while getting ready to leave the island. Rich said he saw a woman in a white dress materialize through one wall and then disappear through another.
"So it wasn't like traditional Okinawan wear that you would see somebody wearing, but it was like a white flowing dress," he said. "Maybe that was just how I perceived it with the transparency of it. Then, uh, I was just kinda, you know, goosebumps and everything went up and I was like, 'Whoa, man, what was that?' I like, I turned, I yelled at my wife, 'Did you see that? Did you see that?' She goes, 'I didn't see anything.'"
Military spouse and ghost hunter Melissa Godoy runs the group Energy Paranormal on Facebook. She claims to have had a number of ghost encounters over the years in Washington state. But the most memorable may have been a woman in Bremerton looking to get in touch with her deceased sister. Godoy recorded audio of her encounter and shared it with Rodriguez.
"I did a bunch of recordings … during my investigation at this house, made a bunch of recordings, and I started listening to them and watching the videos," Godoy said. "There was a part where I could hear humming. And it was at such a weird tone. … The sister of this girl, she was holding my phone and I contacted her. And I said, '… Were you humming by any chance? Or was anybody humming?' She said, 'No, you told us to be quiet.' … So I heard this humming and I sent her the video and I said, 'Just tell me what you hear.' And I didn't give her any details. … And she said, 'That sounds like my sister.'"
You can find Military Matters on Twitter @stripesmmpod.
Follow Jack Murphy on Twitter @jackmurphyrgr and Rod Rodriguez @rodpodrod.
A transcript of the episode can be found here.
Go to www.stripes.com use promo code PODCAST and save 50% on your digital subscription.
---
---
---
---