Makin' noodles and catchin' bugs: Leisure farm in Japan offers relaxing family fun
By
Stars and Stripes
August 25, 2022
---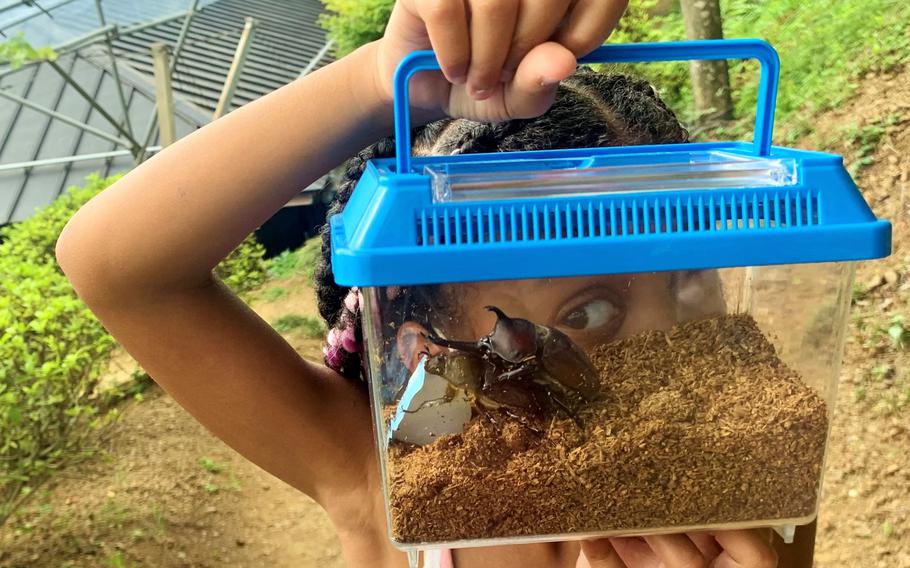 A leisure farm seems like an oxymoron. Any farmer will tell you that farming is anything but leisurely.
However, take a trip to Komatsuzawa Leisure Farm in Saitama prefecture and you'll understand by participating in the curated and family-friendly activities how relaxing a day on the farm can be.
At the heart of the farm are food stalls, a barbecue house and an eating area, all sheltered beneath a canopy of grapevines heavily laden with green grapes. The leafy roof was stunning and provided a surprising amount of relief from the hot sun.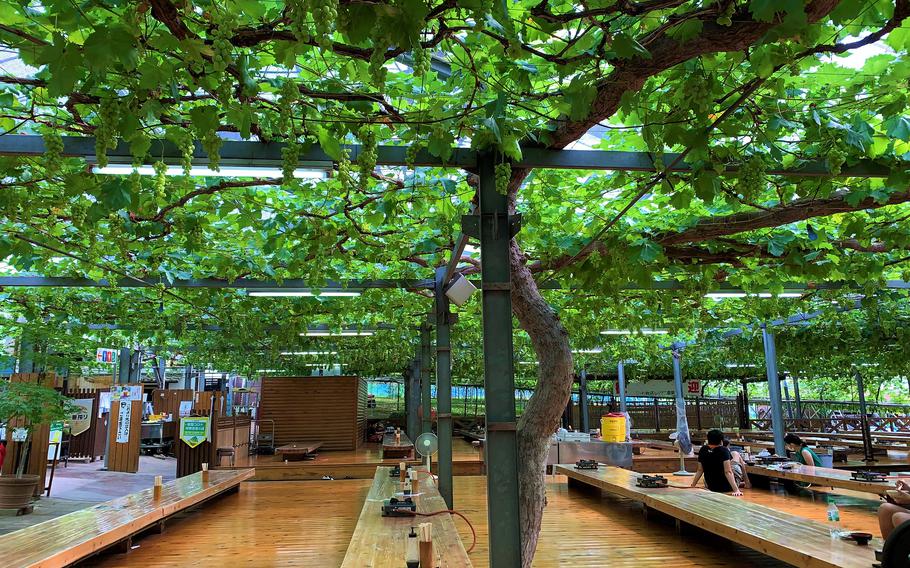 Near the entrance is a vending machine to purchase tickets for food and to participate in some of the many activities. Depending on the season, guests can pick strawberries, grapes or shiitake mushrooms. There's also sweet potato digging, beetle catching and fishing, as well as classes for making udon and soba noodles.
My family purchased tickets for udon making and beetle catching.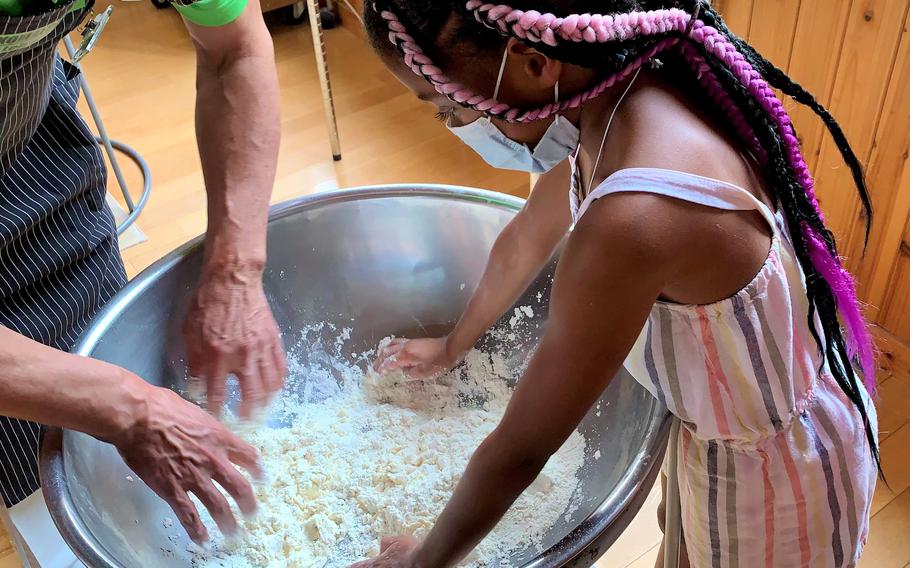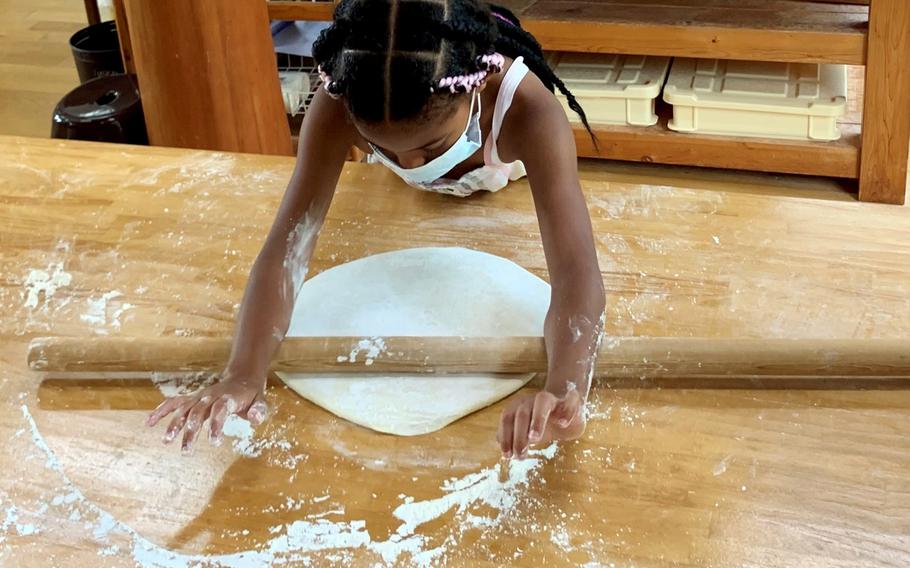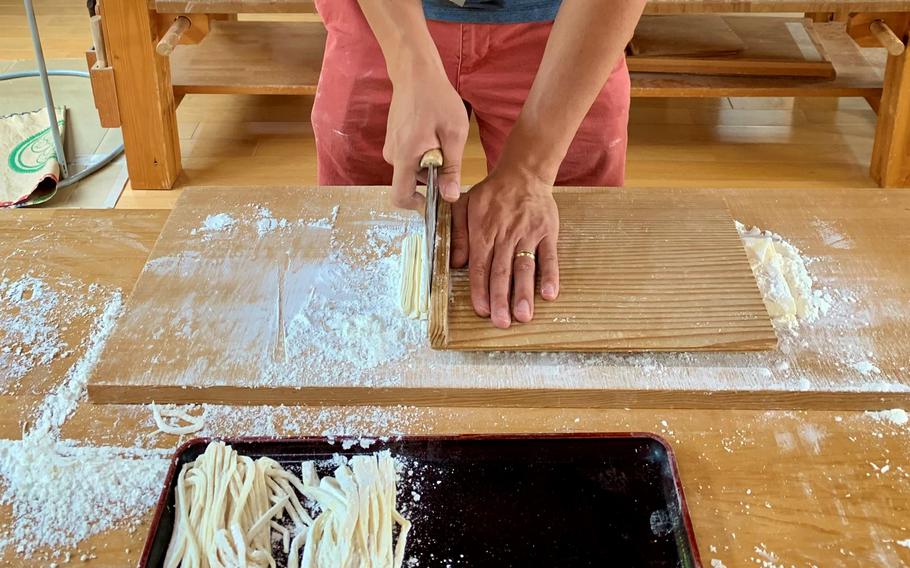 Before we arrived in Japan, we watched a travel show, "James May: Our Man in Japan," to learn more about our new home. In the episode "Pickled Plum," May learns to make udon by putting the dough in a plastic bag and kneading it with his feet. After that episode, our 7-year-old daughter couldn't wait to move to Japan so she could make noodles with her feet.
I was impressed by the smooth operation of the farm's classroom. There were rows of project tables, each fully equipped with a large mixing bowl, knives and small brooms and dustpans.
Udon noodles are easy and fun to make. They require only four ingredients, and following the instructions from our instructors, two older men who didn't speak much English, was simple.
My daughter got to live out her dream by stepping and dancing all over the noodle dough. This was done hygienically by placing the dough in a bag and covering that with a sheet of cardboard.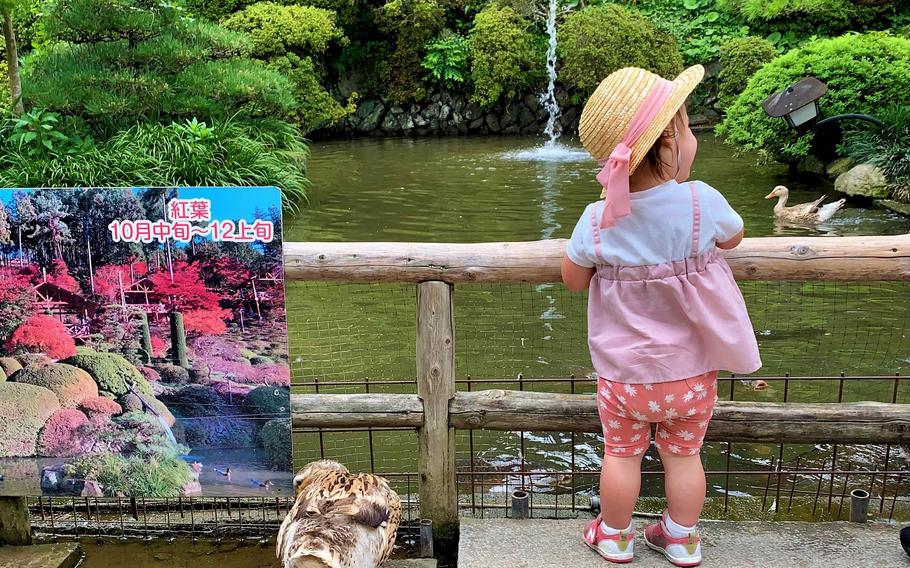 We spent some time outside feeding fish and ducks at the koi pond while the dough rested. When we returned, we rolled out the dough, dusted it with flour and cut it into thin slices.
Our instructors boiled the noodles and served them to us on the porch outside with a cold dipping sauce called mentsuyu.
We rounded out the meal with farm-raised shiitake mushrooms fried in a light tempura batter and freshly caught fish roasted outside over hot coals.
After some ice cream and kakigori, it was time for beetle catching. Komatsuzawa Leisure Farm stocks a couple of types of beetles. During this time of year, they had the Japanese rhinoceros beetle, or kabutomushi. Each child was given a net, but we had to purchase a bug cage for 500 yen, or about $3.60, to hold the bugs.
The large beetles had been placed on stacks of wood for the children to easily find. My daughter was nervous about touching the big bugs, but another child enthusiastically helped her catch the one male and female beetle she was allowed.
She named her new pets "Blueberry" and "Milkshake." We left Komatsuzawa Leisure Farm with full bellies, happy memories, two bugs and perhaps a little Blueberry Milkshake on the way.
On the QT
Location: 1408 Yokoze, Chichibu District, Saitama 368-0072
Directions: One hour and 15 minutes by car from the main gate of Yokota Air Base.
Hours: 9:45 a.m. to 4 p.m. daily.
Costs: Admission and parking are free. Experiences range from 500 yen to 8,600 yen depending on the activity.
Food: Some experiences include food that you make or catch. A menu includes hotpot or outdoor barbecue. This may only be open on the weekends, so it's good to call ahead and check.
Information: Phone: 0494-24-0412; Online: komatsuzawa.co.jp
---
---
---
---