Nerds, assemble: High-end collectibles aplenty at Hot Toys Tokyo
By
Stars and Stripes
May 20, 2022
---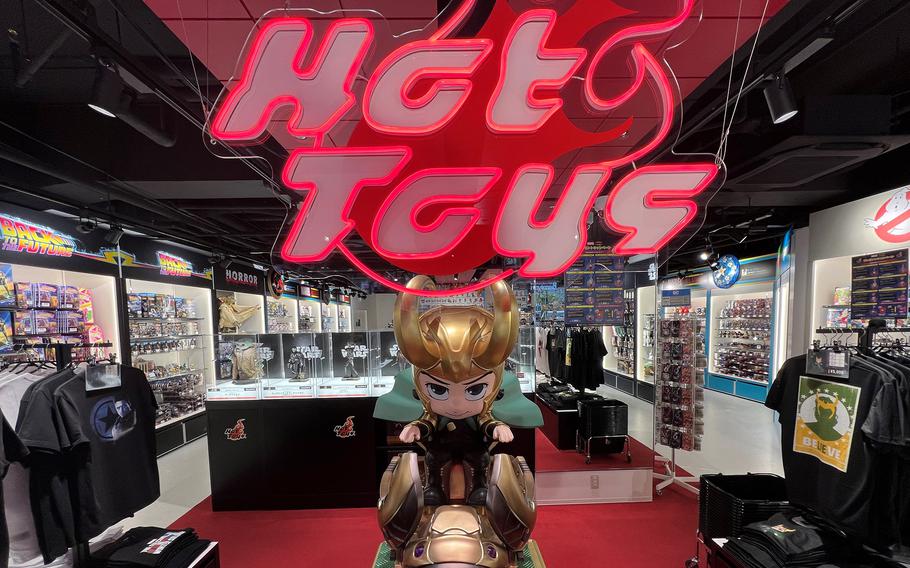 A treasure trove of action figures and collectibles that will set any nerd's heart afire lies in Shibuya ward in the heart of Tokyo.
Toy Sapiens is the Hot Toys Tokyo flagship store. Established in 2000, Hot Toys is a high-end brand of collectibles with uncanny likenesses.
The store window is an immediate eye-catcher. It's filled with toys and action figures from a variety of mythical venues, from "Ghostbusters" to "Star Wars." Customers are greeted upon entering the building by a large statue of Iron Man.
Inside, Toy Sapiens resembles a museum more than a retailer. A massive collection of items fills the shelves, each figure made with incredible detail. The store also permits visitors to photograph its merchandise.
That merchandise is a bit pricey. A Red Infinity Gauntlet from the Marvel superhero movie "Avengers: Endgame" will drain your pockets of 80,000 yen, or just shy of $620. At that price, the infinity stones do light up.
Realistic but scaled-down versions of Marty McFly and Einstein, Doc Brown's dog, from the movie "Back to the Future," retail for 35,000 yen.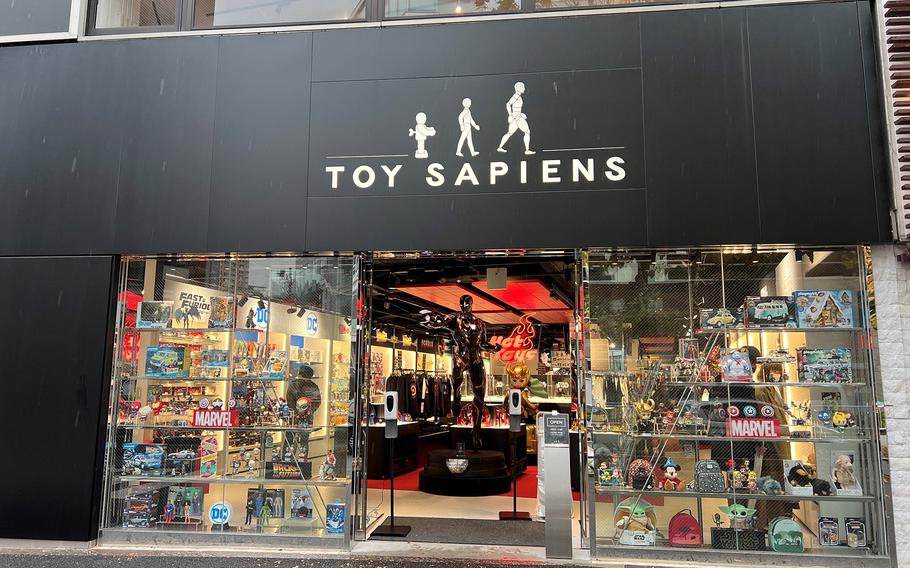 Toy Sapiens sells merchandise across a variety of studios and productions, including well-known mythical and commercial powerhouses like Marvel, DC and Disney. Movie franchises have their own sections. You can wander from "The Fast and The Furious" to "Tom and Jerry" and "Gremlins" to "Star Wars."
In the "Back to the Future" section, one of my favorites, customers will also find Lego action figures of their favorite characters, including Marty and Doc Brown or a model of the DeLorean, the sleek and stylish time-traveling car from the film.
At the back of the store is a display case of costumes from Marvel movies, including outfits worn by Loki, the God of Mischief, and Captain America.
A shelf dedicated to the father of Marvel, the late, great Stan Lee, has figurines of Lee. Toy Sapiens also has a variety of the famous comic book artist's action figures to choose from.
DC Comics fans will find a selection of figures based on the old-school versions of Batman villains, the Joker, Penguin and Riddler among them, and bobbleheads of the new generation of evildoers.
Another shelf is dedicated to "Harry Potter" and "Fantastic Beasts." Here you'll find a model of Hogwarts and plush versions of Hedwig, the owl from "Harry Potter," and other creatures. An assortment of wands is available but remember, "avada kedavra" is unforgivable.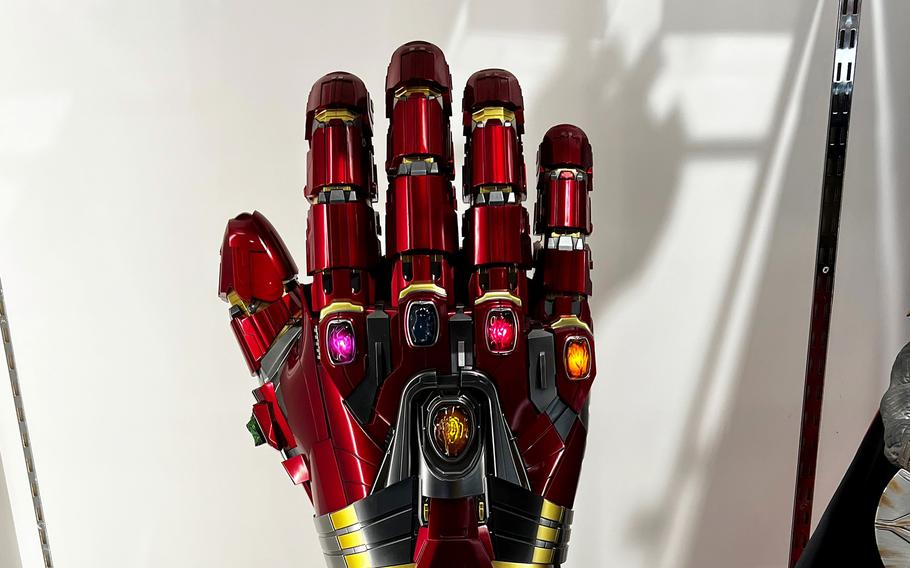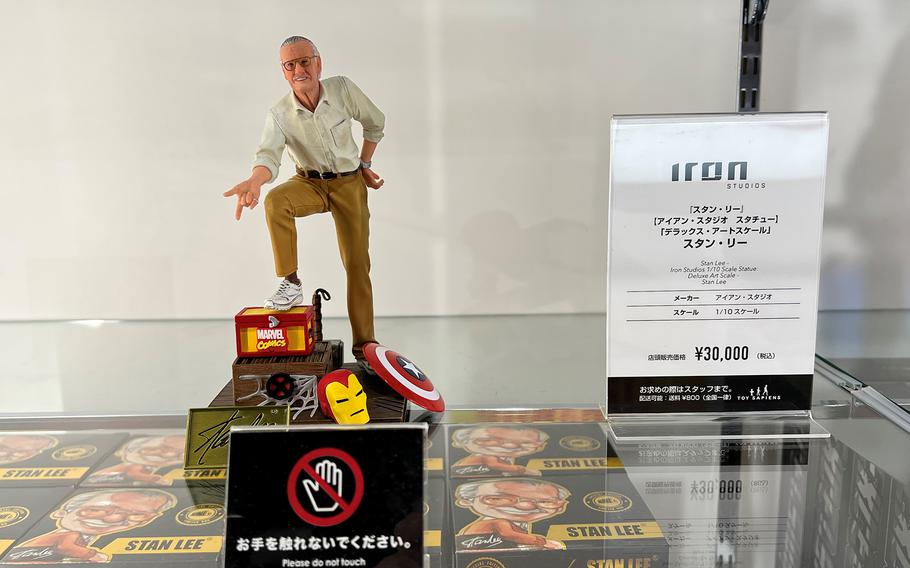 On the QT
Location: Toy Sapiens, Ichigo Jinguamae Bld, 1F, 6-25-16, Jingumae, Shibuya city, Tokyo 150-0001
Directions: A 10-minute walk from Harajuku Station. Follow signs for Omotesando and use the East Exit.
Hours: 11 a.m. to 7 p.m. daily
Cost: Free to enter.
Information: Online: toysapiens.jp
---
---
---
---