'Haunted' Tokyo skyscraper offers world's largest capsule toy stop, shopping and more
by
Erica Earl
Stars and Stripes
November 11, 2021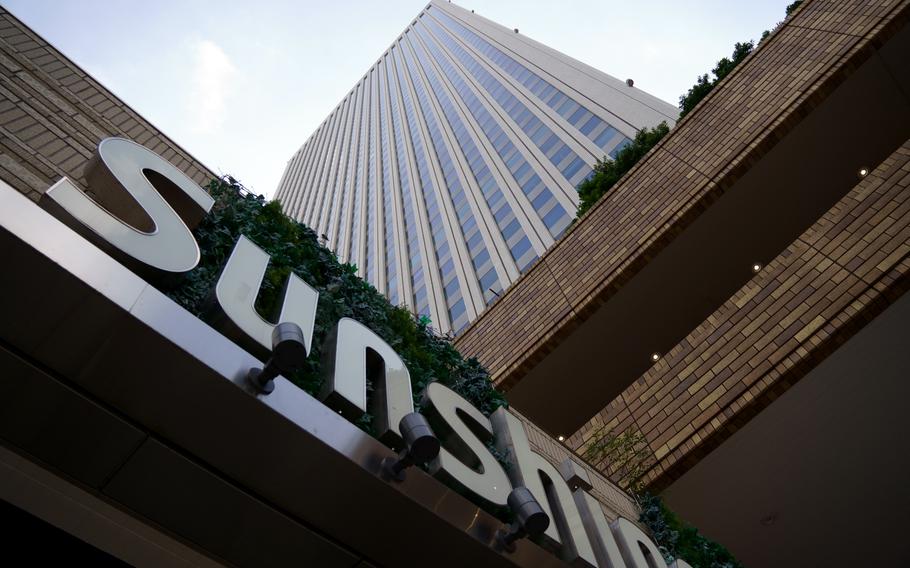 The looming, gray, 60-story skyscraper stands in juxtaposition to its name, Sunshine City. But while the building may look like a villain's lair from a comic book, it is a shopping and entertainment center that can keep visitors occupied all day.
Sunshine City, also known as Sunshine 60, is a mixed-use building in Ikebukuro, Tokyo. It's perfect for visiting during rainy days, which is exactly what the city was experiencing on a recent Friday.
Popular destinations inside Sunshine City are the Pokémon Center, which recently reopened after a hiatus during Tokyo's state of emergency; and Sky Circus, an observatory deck on the top floor that includes virtual reality exhibits, such as a virtual ride on a swing coaster over Ikebukuro. Sunshine City is also home to an aquarium and a planetarium.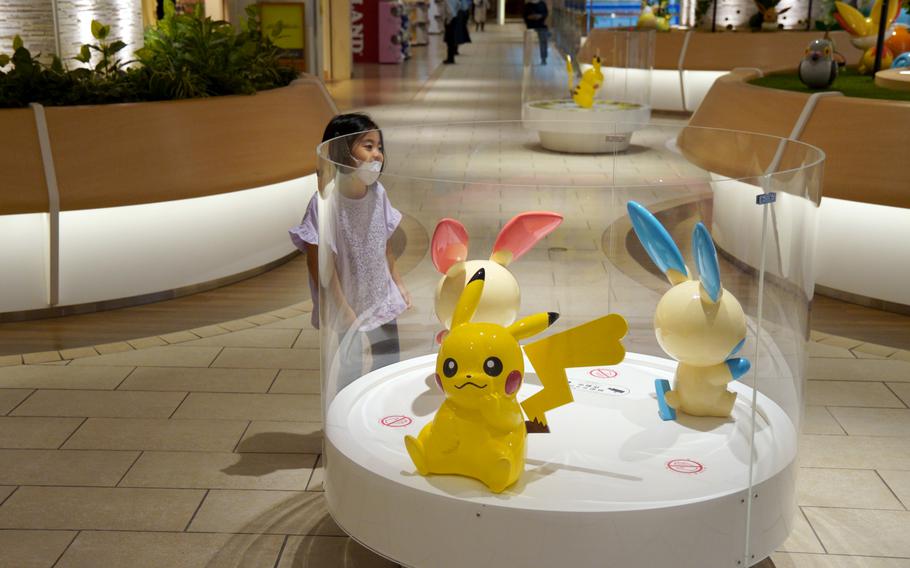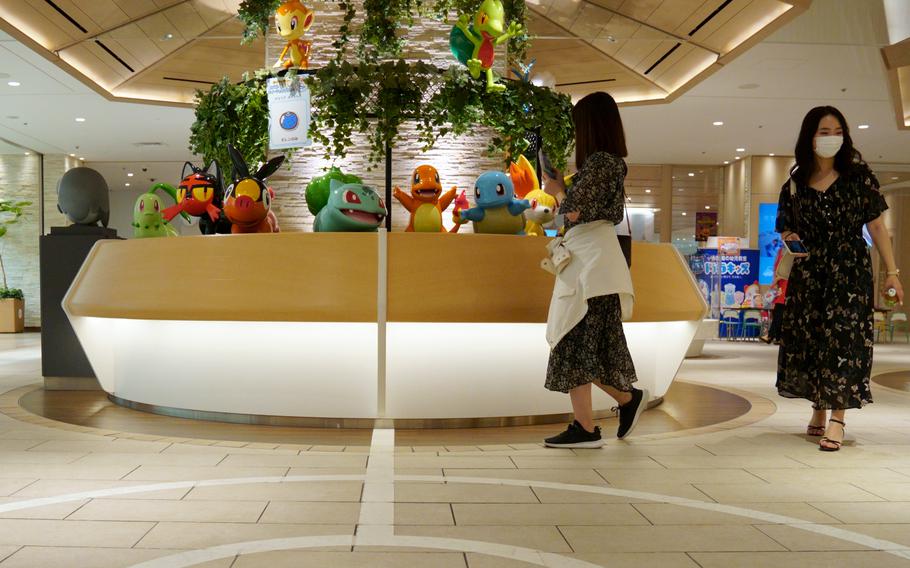 Entry is 1,200 yen, or about $11. Each VR experience costs 500 yen, or $4.
Another popular destination inside the center is the newly opened Bandai Namco Gashapon Department Store. Added to the shopping complex in February, the store boasts the largest collection of capsule toy game machines in the world, more than 3,000.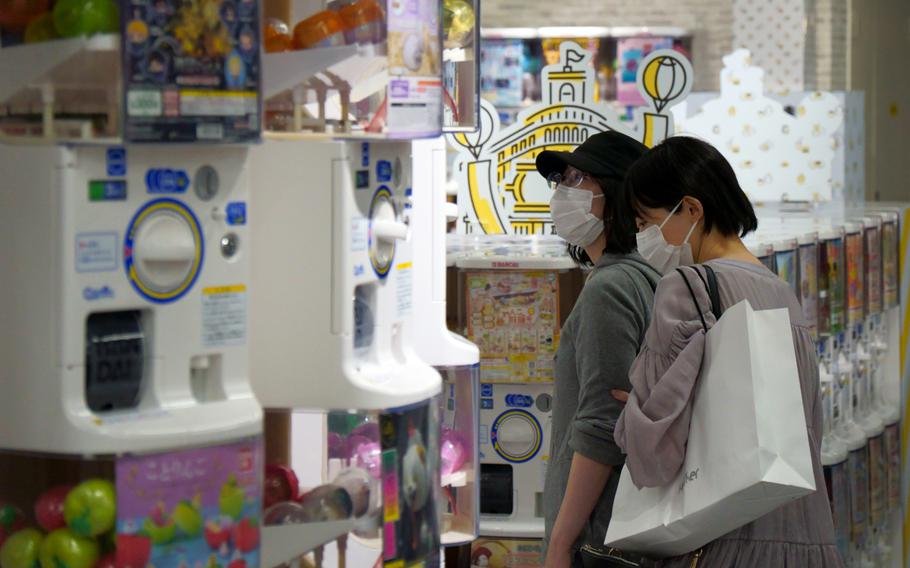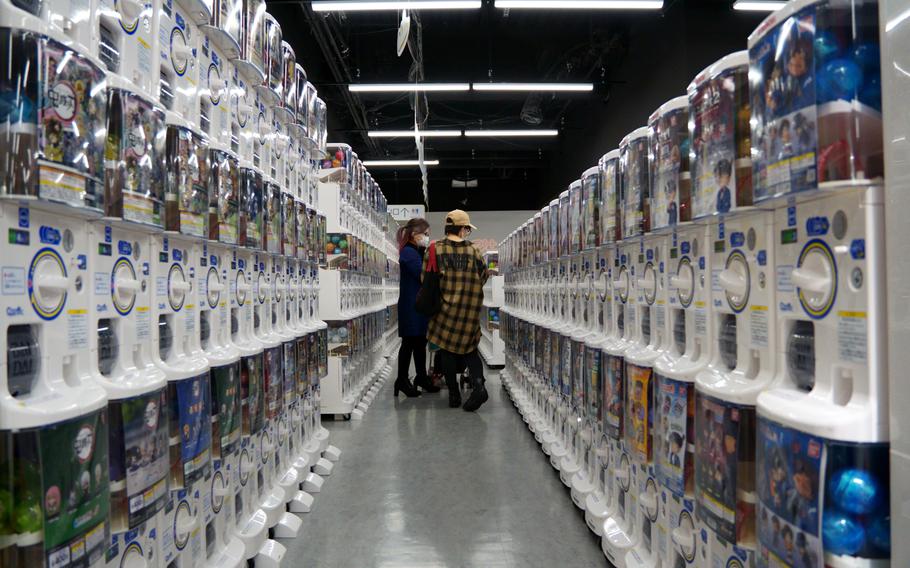 The gashapon store was validated as the world's largest by Guinness World Records in March, and at more than 13,000 square feet, it's a massive neon wonderland.
Gashapon is a traditional Japanese vending machine arcade game in which players get a surprise toy inside a plastic egg. The blind nature of the game is a big part of the fun for many collectors; they insert coins with the hope of getting a certain item, but the exact toy they receive is dispensed at random.
The Bandai Namco Gashapon Department Store features machines from Japanese classics like Pokémon, Sailor Moon and Super Mario, along with familiar Japanese treasures like realistic replicas of Gundam and foods. Each machine will set players back 300 to 800 yen per play.
Sunshine City also offers popular clothing, toy and beauty stores like Axes Femme, 3 Coins, Thank You Mart, Etude House, Sanrio, the Disney Store and a Studio Ghibli store.
Restaurants include popular chains like Italian Tomato, Curry House Coco Ichiban, Café Miami Garden and Godiva. Pikachu Sweets, a café attached to the Pokémon Center, is still temporarily closed, but when it reopens visitors there may find treats shaped like beloved characters.
Sunshine City may be a fun place with a bright moniker, but dark lore follows it. The skyscraper is built on the former grounds of Sugamo Prison, which once held around 2,000 people suspected of war crimes during World War II, according to the National WWII Museum of New Orleans.
Several people were executed by hanging at Sugamo, including Prime Minister Hideko Tojo. The prison closed in 1962 and was demolished in 1971.
Sunshine City is often included on lists of Tokyo's most haunted places because of its past, making it a popular destination for paranormal enthusiasts.
Whether or not you see the ghost of a guard or a prisoner as some visitors claim, the stark building does have a sense of eeriness due to its architecture, despite its name and the fun-filled offerings inside.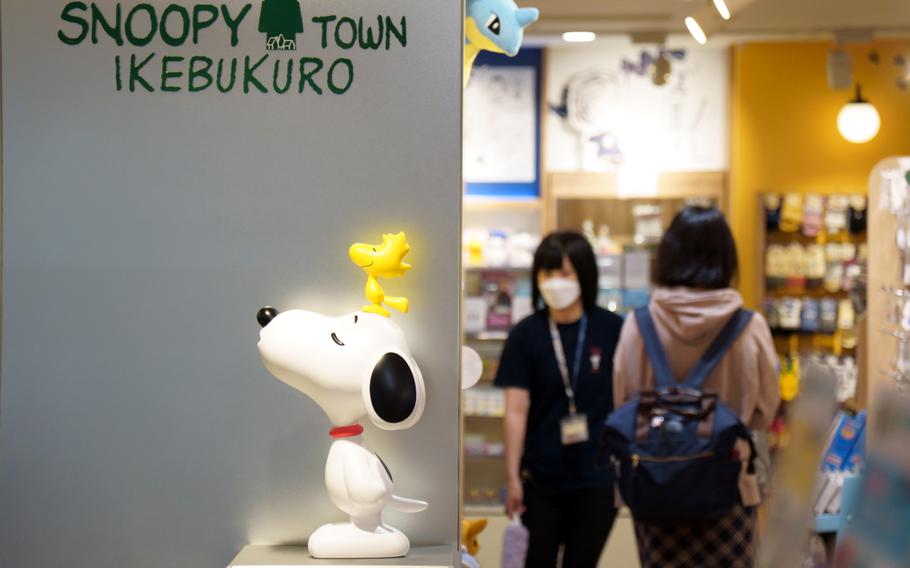 ON THE QT
Directions: About a 12-minute walk from Ikebukuro Station. Google Plus code: PPH9+HR Toshima City, Tokyo
Times: Most Sunshine City shops are open daily from 10 a.m. to 8 p.m.
Costs: Admission to the building is free. Admission to Pokémon shop and training center is also free. Sky Circus Observatory is 1,200 yen. Aquarium is 2,400 yen for adults and 1,200 yen for most children.
Food: More than a dozen restaurants on site.
Information: Online: sunshinecity.jp/en/