Pretend to be an anime character at Ghibli-esque fantasy village Japan
by
Erica Earl
Stars and Stripes
June 17, 2021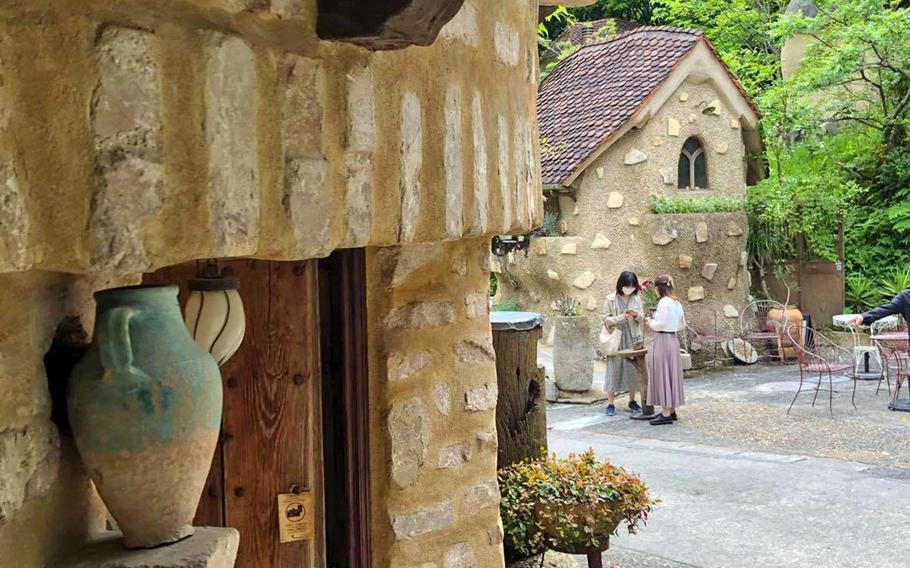 Known for its beaches and green tea farms, Japan's Shizouka prefecture is also home to a fantasy village that's a little off the beaten path.
On the outskirts of Hamamatsu, Nukumori No Mori, which means "the warm forest," is a small, charming shopping and dining area modeled after stereotypical visions of fantasy realms.
Designed by Japanese architect Shigeyoshi Sasaki, the village's atmosphere emulates vibes from Studio Ghibli, the Legend of Zelda and European fairy tales.
While Nukumori No Mori has no affiliation to Studio Ghibli, it is easy to feel like one of the anime fantasy films' characters while roaming the winding paths past fanciful cottages and storefronts selling things like pottery, baked goods and jewelry. During my visit this spring, I felt like I might spot a mythical being like Totoro around a corner or see shops selling phoenix feathers or unicorn tears.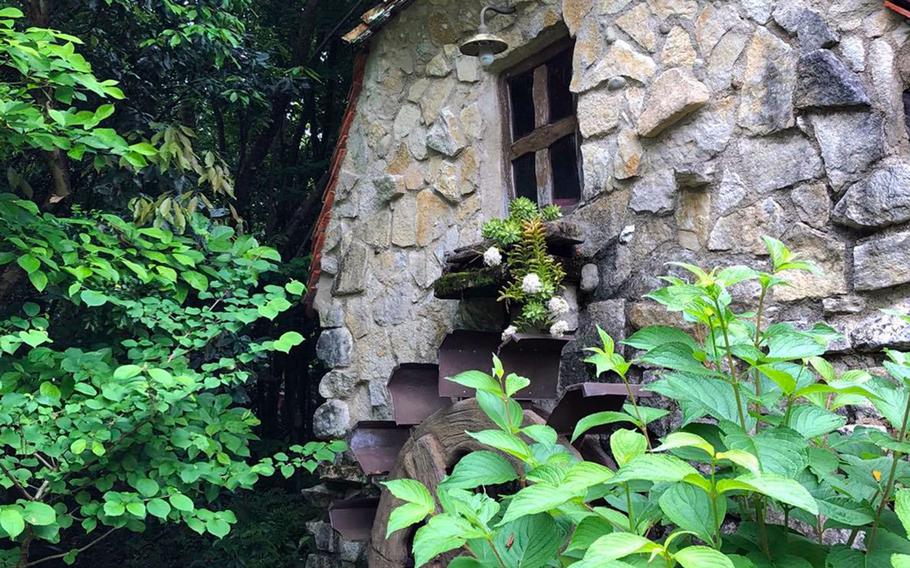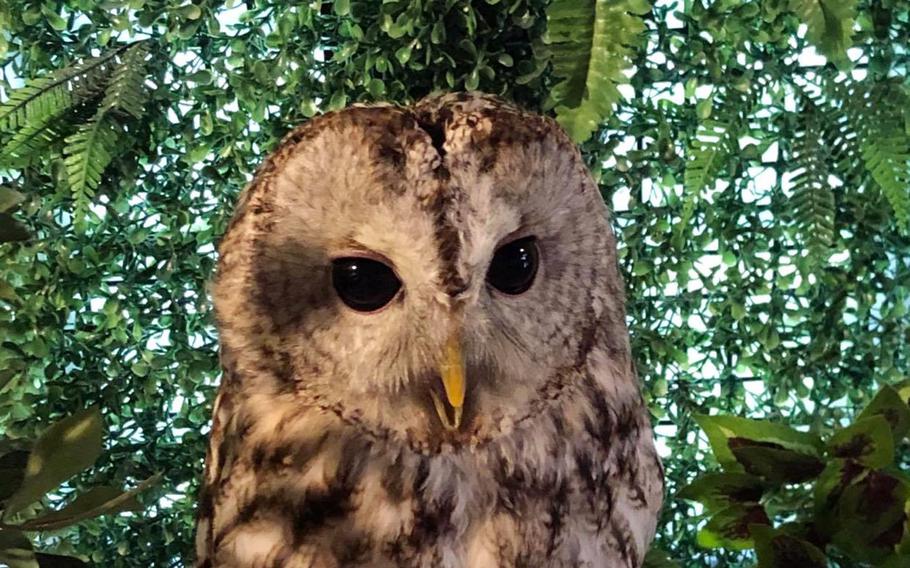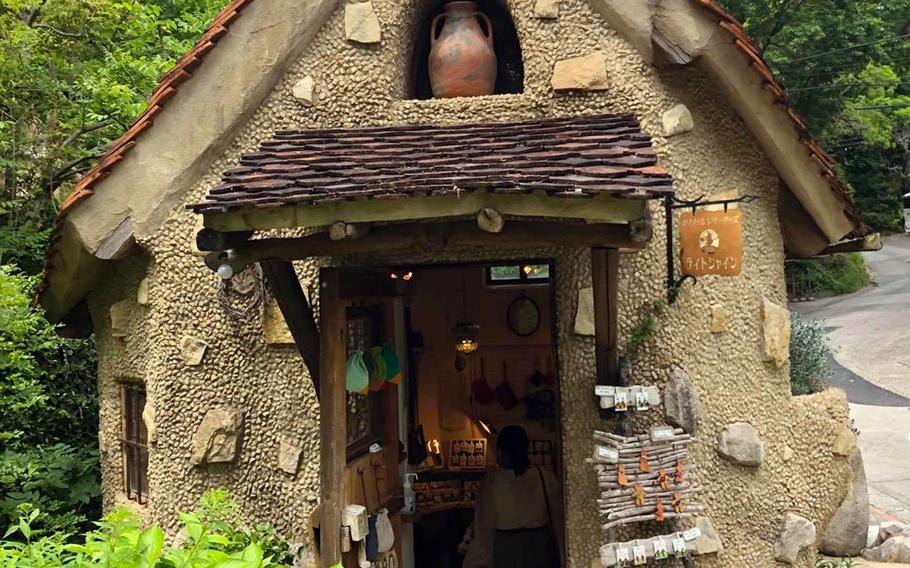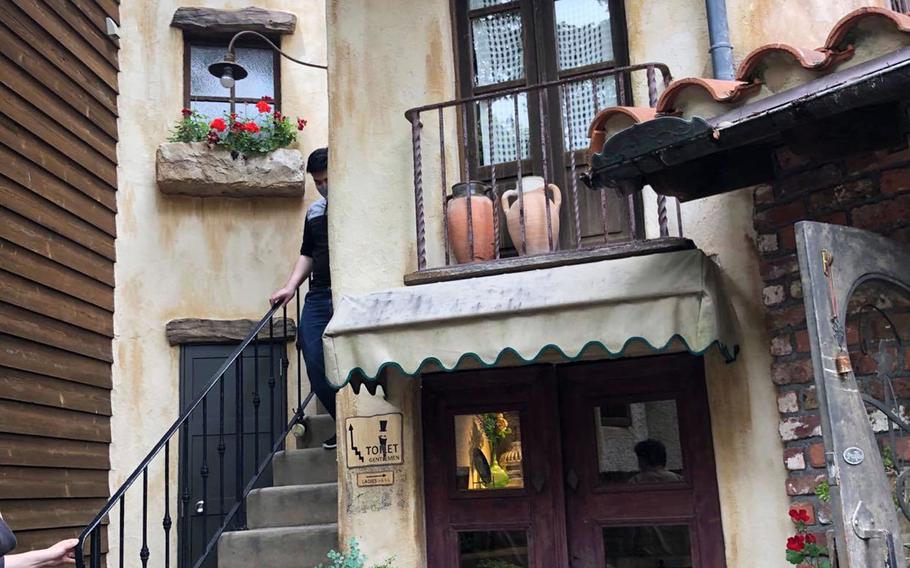 The magic comes from the secluded forest setting and the fact that every structure down to the public toilets fits the theme.
To add to the otherworldly environment, Nukumori No Mori is home to an owlery where guests can pet and interact with the birds.
Admission to the village is 400 yen, or about $3.65, per person, while seniors over 70 and children younger than "junior high school aged" are free. A ticket to the owl shop costs 1,000 yen.
I also stopped for lunch at the village's centerpiece restaurant, Douceur. It has the type of whimsical tavern atmosphere where you could imagine Dungeons and Dragons characters dining.
Douceur serves French-inspired prix fixe meals ranging from 1,500 yen to 4,100 yen for lunch and 3,000 yen to 6,000 yen for dinner. I was able to walk in around 2 p.m. on a Saturday without calling ahead, but reservations are recommended for larger parties. The eatery is closed on Thursdays.
Because the journey to Nukumori No Mori is far at nearly 3 1/2 hours from Tokyo by car, I suggest making a full "cottagecore" aesthetically themed weekend out of the trip by adding a visit to the Kakegawa Castle and tea picking in nearby Kakegawa or Makinohara to the itinerary.
Nukumori No Mori has free parking, but spaces are limited so arrive early. The village is open daily from 11 a.m. to 4 p.m. While arriving by public transportation is possible, the village's secluded, hillside location invites a drive.
earl.erica@stripes.com; Twitter: @ThisEarlGirl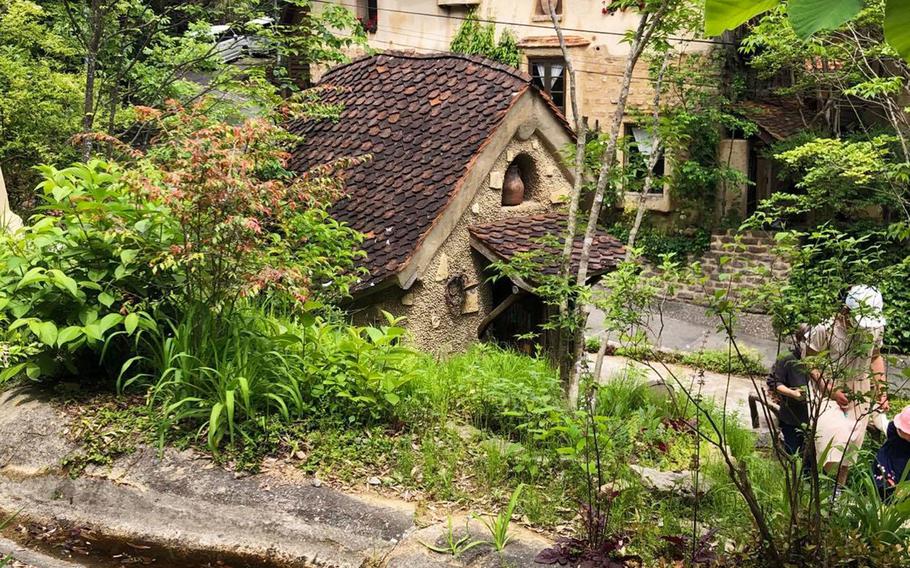 Directions: To find Nukumori No Mori, enter "Nukumori Koubou" on Google Maps. Because of the village's secluded location, travel by car is recommended. From Tokyo, take the Ken-O Expressway toward Shizouka and exit at the Hamamatsu-nishi interchange. The trip costs about $40 each way in tolls. Google Plus code: QM84+5W Hamamatsu, Shizuoka
Times: Open daily from 11 a.m. to 4 p.m. The main restaurant and some of the shops are closed Thursdays.
Costs: Entry is 400 per person.
Food: You'll find a French restaurant, small cafes and sweet shops throughout the village.
Information: Phone: +81534861723; Online: nukumori.jp