Vampire Café in heart of Tokyo offers spooky fun year-round
by
Erica Earl
Stars and Stripes
October 21, 2021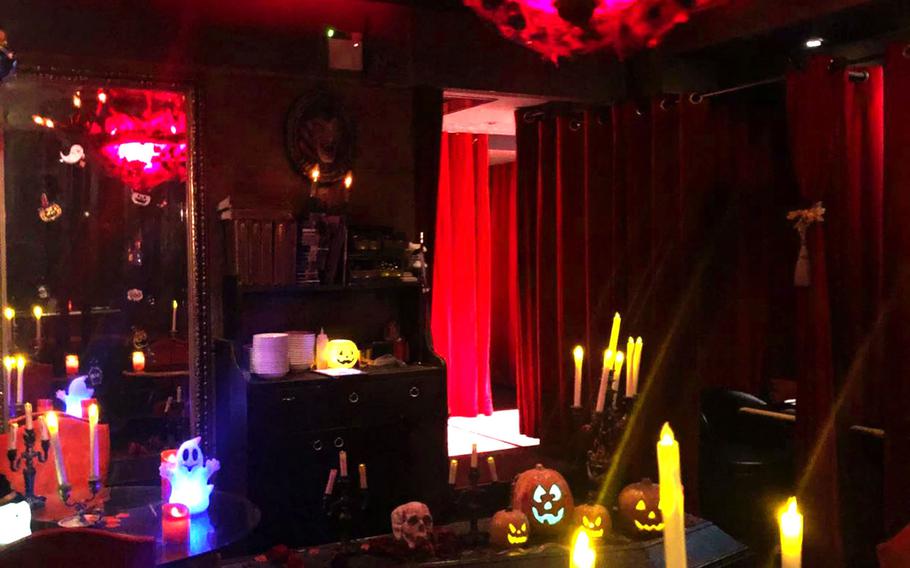 For lovers of Halloween, in particular the Gothic, vampire aesthetic popular in European lore, Tokyo has a spot for you to sink your teeth into.
The Vampire Café is in Ginza, the ritzy shopping district in the heart of Tokyo. As soon as you enter, you are greeted by coffins, bats and flickering candelabras inside a dark and eerie castle. Wait staff dressed in Victorian garb and fangs guide you through the dimly lit space to your private table.
Rather than cramming its tables into a space in the center of the restaurant, the Vampire Café evokes an exclusive, tucked-away feel by seating its clientele at partitioned tables along the café's edges.
Diners look out on an elaborately decorated center floor, where the vampires lurk in the shadows and turn their table service into performance art.
Occasionally, the wait staff do "magical spells and incantations" to awaken monsters they say live in the restaurant and add to the feeling that guests have entered the world of Dracula. This is more common for visitors who speak Japanese.
The menu includes prix fixe options, or you may order a la carte. The Halloween prix fixe menu includes prosciutto and blueberry cheese spread, garlic bread and pork ribs all arranged to look like monsters, werewolves and mummies, along with mochi ghosts for dessert.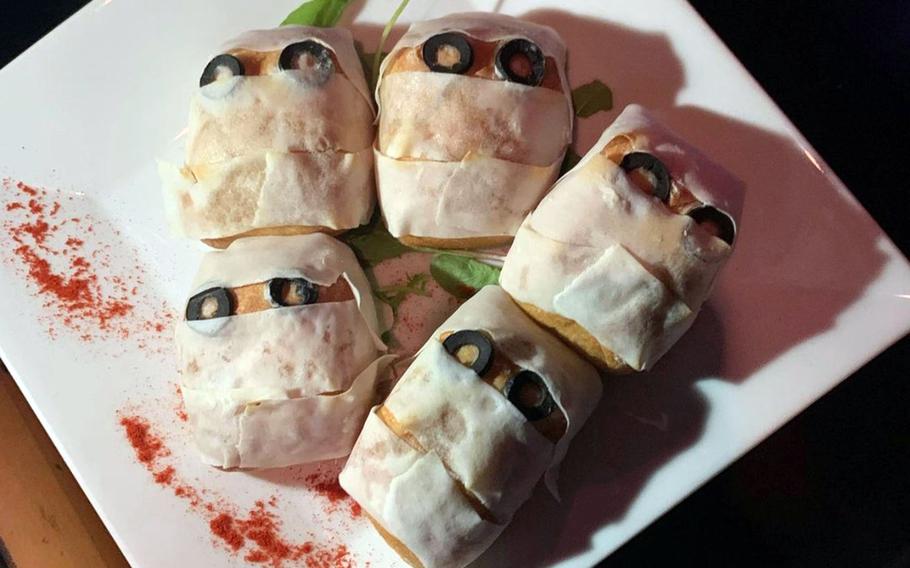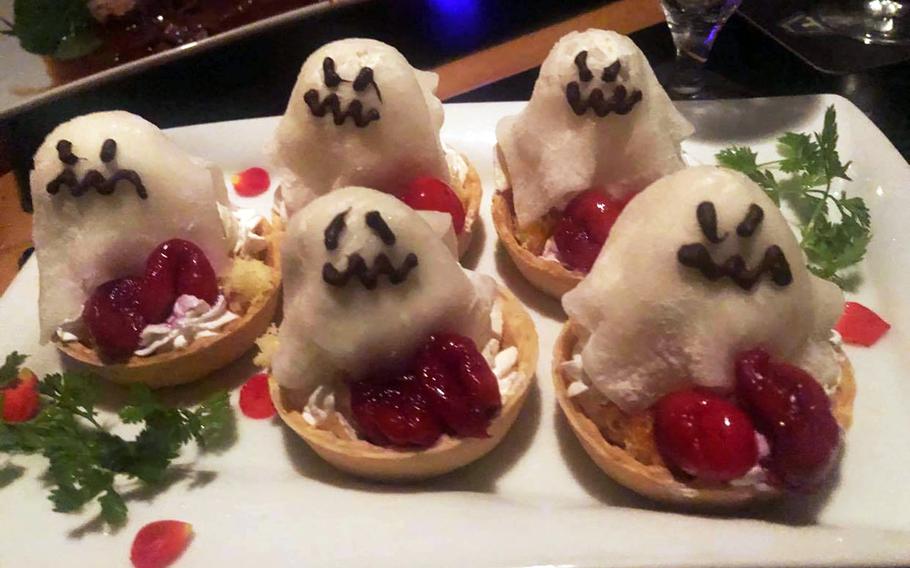 The arrangements make for great pictures and taste pretty good for themed café fare. The Halloween prix-fixe menu is 3,800 yen per person, or about $35.
Menu items include a seafood pasta called "dark monster sacrifice" and a margherita pizza served inside a pentagram called "the darkness of the flame that harbors the devil."
For the most popular menu item, "the burn of the tragedy to judge the rebels," a vampire comes to your table and sets your food ablaze.
Entrees run 970 yen to 2,800 yen per person.
Reservations are recommended for larger parties, especially on weekends and during the Halloween season, and can be made on the café's website.
Dress for the café is casual, but many people choose to come in dark clothing to match the restaurant's vampire aesthetic and to look the part for photographs.
When taking pictures, be mindful of Japan's culture and courtesies and avoid getting photos of other diners. Always ask before photographing any wait staff. Avoid using flash photography that could disrupt the experience of other diners.
There is a two-hour time limit at the Vampire Café. Keep this in mind when pacing out your dining experience.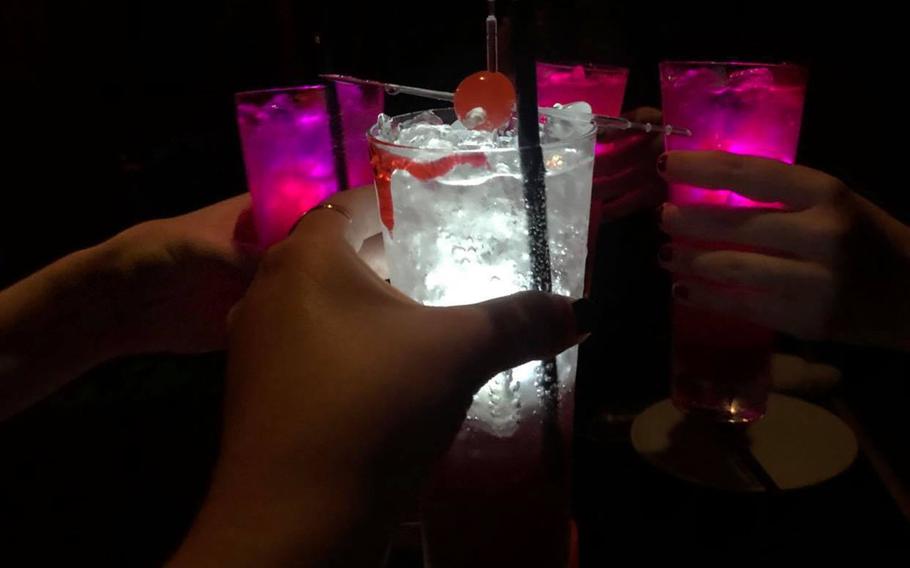 Vampire Cafe
Location: 6-7-6, 7F, Ginza, Chuo city, Tokyo 104-0061 Directions: About a 5-minute walk from Ginza Station. Google Pus code: MQC7+53 Chuo City, Tokyo
Hours: Noon to 2 p.m. and 4 p.m. to 8 p.m., Tuesday through Sunday
Prices: $9 to $35
Dress: Casual
Information: Phone: 03-3289-5360; Online: bit.ly/3Dnb6Gw