Japan
Tokyo café staffed by robots offers job opportunities for the disabled
by
Erica Earl
Stars and Stripes
July 29, 2021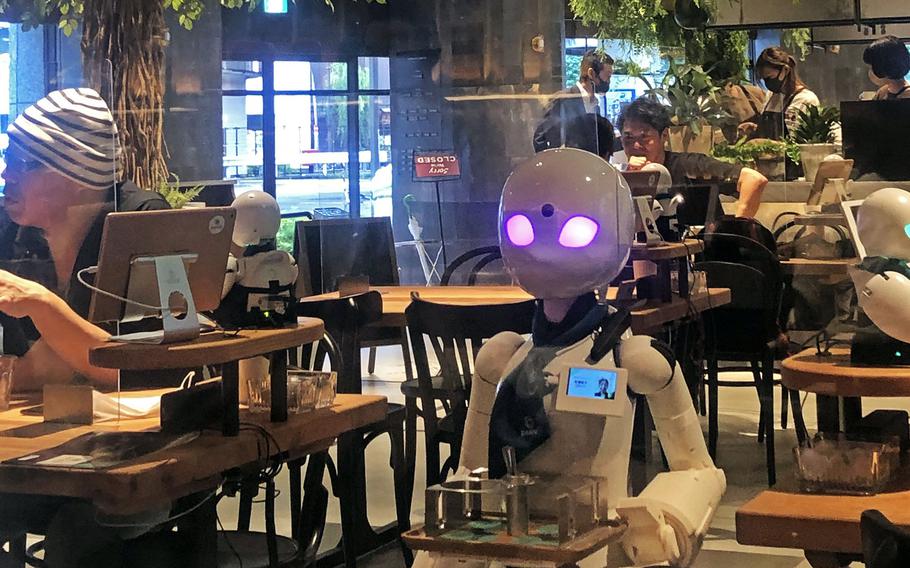 A café partially staffed by robots recently opened in downtown Tokyo, giving guests the opportunity to live out a sci-fi fantasy. It also provides jobs to those with physical limitations or disabilities.
Unlike the Robot Restaurant in Shinjuku, the Dawn Avatar Robot Café does not feature any android battles or cyberpunk shows.
Instead, the shop and café, inside the Nihonbashi Life Science Building in Chuo City, features a robot waitstaff remotely manned by people who are bedridden, wheelchair users or otherwise disabled.
"People with disabilities need a way to participate in society in their own way, meet friends, and get paid," says the café's website. "This is a way to meet, talk, and have fun without distinguishing between disabled and able-bodied people."
Over the internet, employees pilot robots built by Ory Research Institute, a Japanese robotics company specializing in accessibility. Standing between 1 and 4 feet tall, the white, sleek robots with illuminating eyes feature cameras, a microphone and a speaker to allow their operators to remotely interact with customers.
The name of the restaurant comes from the robots acting as avatars for their pilots, most of whom cannot work long hours on their feet. The co-founder of the café, Kentaro Yoshifuji, got the idea after having to spend almost three years in a hospital, according to the website. Dawn Avatar opened June 22.
Upon entering Dawn Avatar, guests can approach and have conversations with miniature robots in the lobby before being seated. They are then introduced to their table's own small robot companion, who not only goes over the menu and takes orders, but also makes conversation and keeps guests company.
A screen at the table displays a photo of the person manning your bot. Taller robots maneuver around the café to serve drinks and small plates, and a non-robot waiter brings the main entrees. In addition to talking through the bot, employees can control their flipper-like arms, rotate their bodies and heads and change the eye color.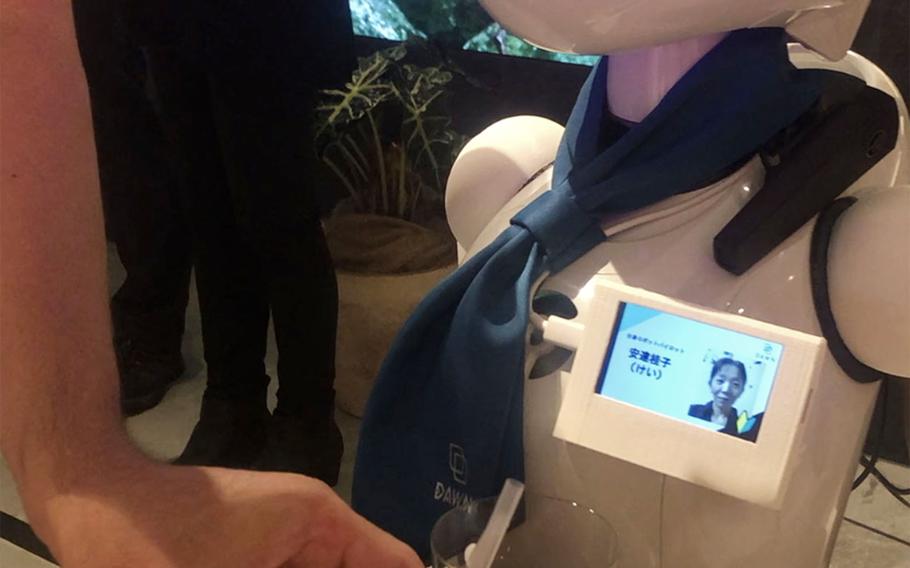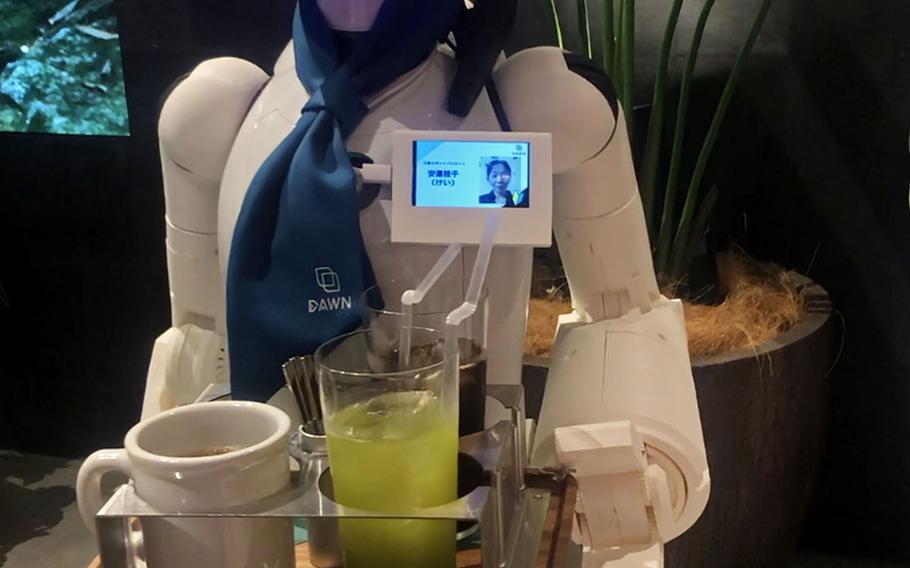 While imaginative and fun, it is important to remember that behind each robot is an actual person who may have lived with pain and judgements because of their disabilities.
Marie McDonald, who is originally from Japan, currently lives in and works remotely from Melbourne, Australia. She said that working at Dawn Avatar made her realize that, sadly, people sometimes treat her better in her robot form than in person.
She also said robot-waitressing at a café in Japan and meeting other Japanese people, even if through a screen, helps her feel less homesick while coronavirus restrictions keep her from visiting.
"It's a great pleasure and inspiration to be able to talk to Japanese people from so far away," she said. "I have three kids, so this job is a great choice for me to be able to have flexible hours and work from home but still have a social environment."
While getting your tea and coffee served to you by robots as if you're in a science fiction movie is the main draw for visitors, and more diverse job options is the main draw for employees, the food at Dawn Avatar café is also worth the trip.
The menu rotates by season, and the summer offerings include poke bowls, salads and sandwiches. I had the power salad with tofu, which came with a delicious, chilled soup. The entire meal was refreshing in Japan's heat and humidity.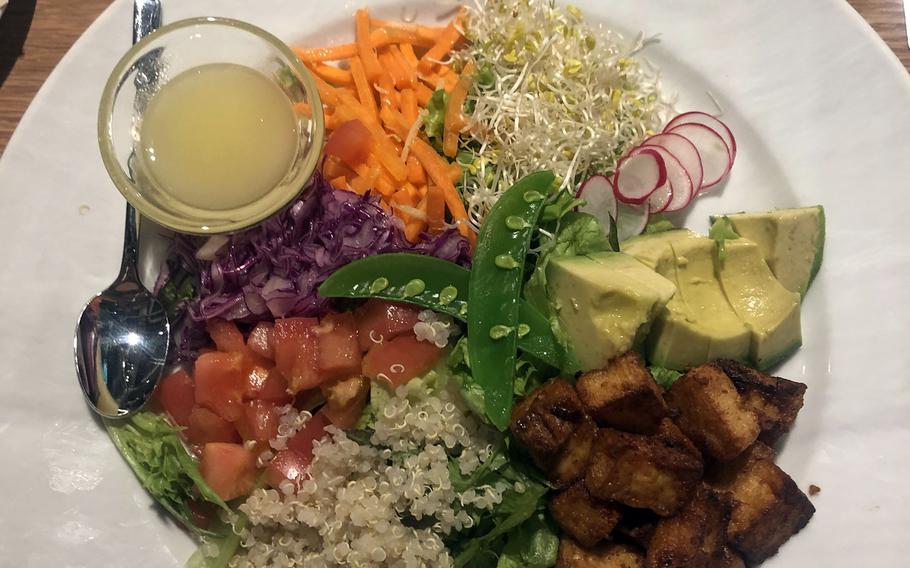 Each meal comes with a drink. The experience of dining with robots, however, costs 2,500 yen, or about $22, per meal.
The robots, which are so cute, especially the tabletop ones, come with warnings not to pet or touch them. They are not the only atmospheric features of Dawn Avatar.
The restaurant is filled with hanging plants, neon signs and a large bartending bot that contribute to the theme park-like environment. A large screen in the center of the restaurant rotates between nature scenes and playing videos about the establishment's mission.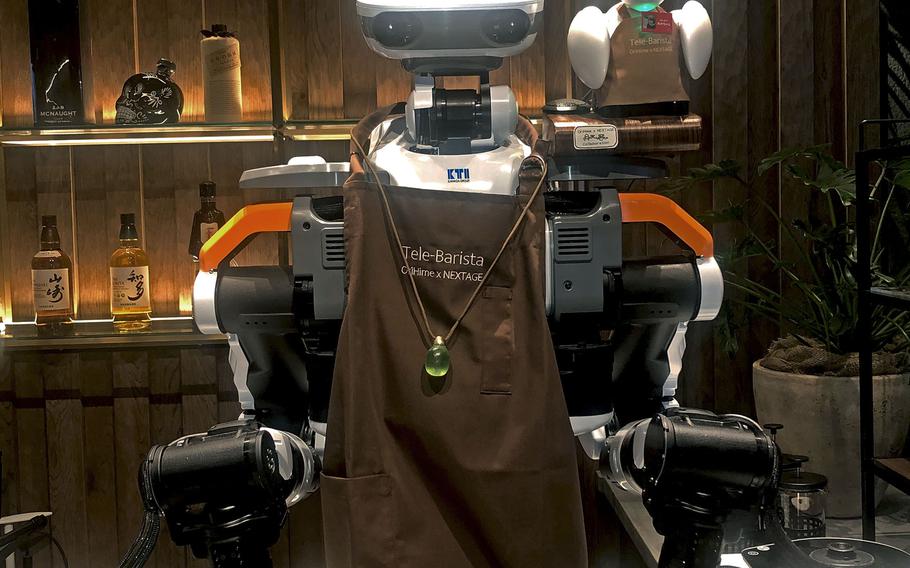 The café is committed to being completely accessible for visitors and workers alike, so there are no stairs or high-top tables that may be difficult for people with disabilities to navigate.
The menu at Dawn Avatar is not available in English, but many of the waitstaff speak English, and the electronic menus have pictures of each item.
Unlike many shops in Japan, the café is completely cashless, so credit or debit cards are a must. Reservations for the main dining room are required and can easily be made online.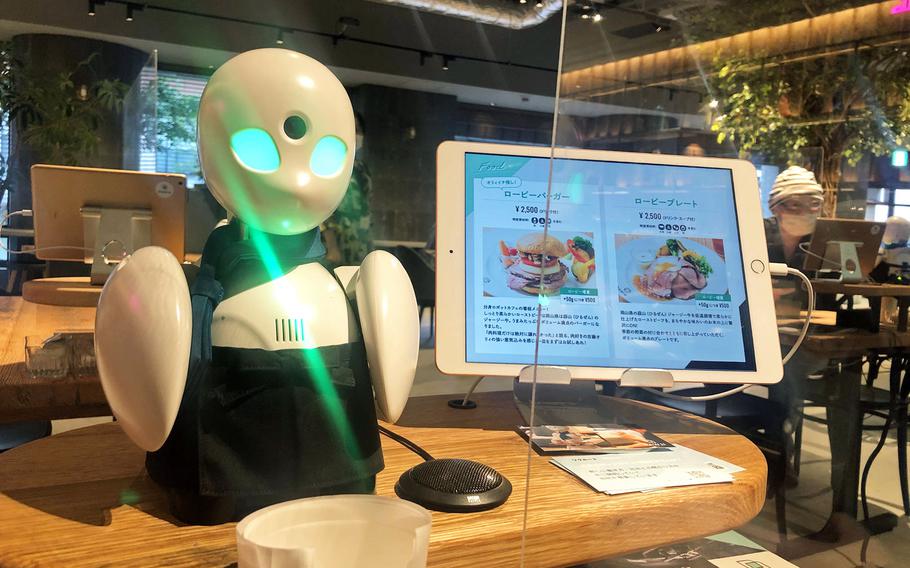 Location: 3 Chome-8-3 Nihonbashihoncho, Chuo City, Tokyo 103-0023
Directions: A 12-minute walk from Kanda Station.
Hours: Open daily, noon to 7 p.m.
Prices: $22 per meal with drink, $16 for seasonal dessert plates
Dress: Casual
Information: https://dawn2021.orylab.com
---
---
---
---