Japan
Japan's only all-female staffed sushi restaurant aims to change cuisine's culture
by
Erica Earl 
Stars and Stripes
June 24, 2021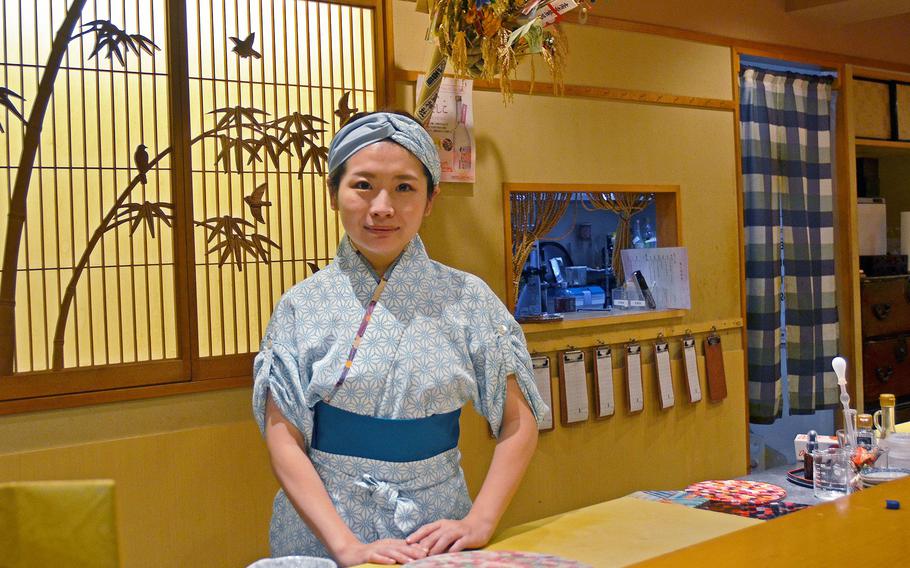 Women for centuries have been excluded from the art of sushi making in Japan, but a restaurant in Tokyo is working to change that.
Nadeshico Sushi — Japan's first and, so far, only exclusively female-staffed sushi restaurant and culinary school — helps aspiring female chefs follow their passions in a male-dominated field, head chef and manager Yuki Chidui recently told Stars and Stripes.
"I think it's still difficult for women to be sushi chefs since there is no precedent," she said. "It is difficult because it has been a man-centered thing for so long."
Nadeshico Sushi opened in 2010. Chidui said the fact it is still the only sushi restaurant run by women in Japan speaks to the lack of female mentorship and prominence in sushi making.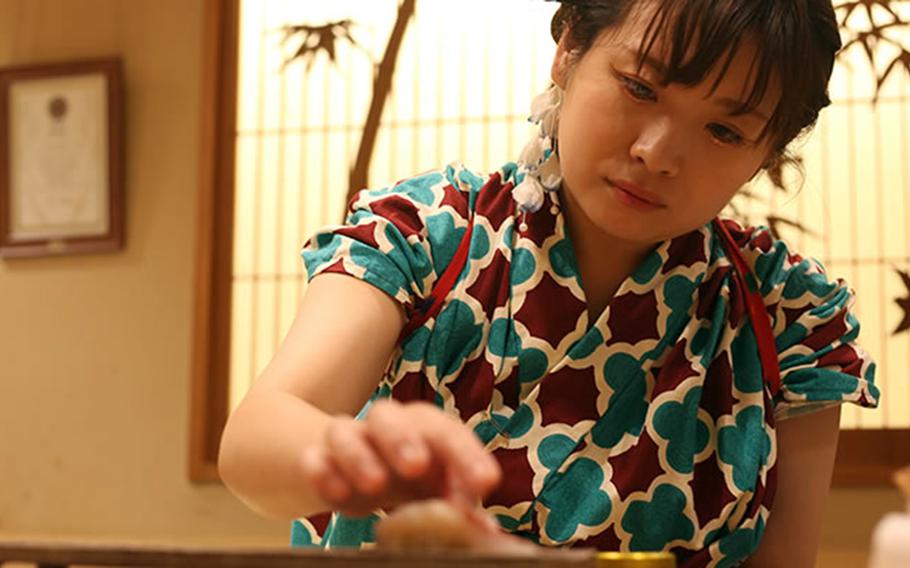 Located in Akihabara — a Tokyo district known for its anime culture and maid cafes, establishments with waitresses in oft-fetishized costumes — Nadeshico Sushi stands as a beacon of feminism in a part of the world where it is often lacking, Chidui said.
She said women in her profession often face criticism and remarks questioning their capabilities.
For example, Yoshikazu Ono, son of famed Tokyo sushi chef Jiro Ono — subject of the documentary "Jiro Dreams of Sushi" — told the Wall Street Journal in 2011 that women cannot be sushi chefs because their menstrual cycles cause an "imbalance in their taste."
"Men talk about women's periods and their impact on our abilities and our mental states, but men have various mental problems, too," Chidui said. "It's not just women; men can also have illnesses that can affect their taste.
"To be honest, I don't think it's about the menstrual cycle," she said. "I think it's a way for men to keep female chefs underneath them and keep them inexperienced."
She added: "It's necessary for women to make their own paths to learn the methods and gain the experience to eventually be able to be a top chef."
Chidui said her inspiration to become a sushi chef came when she was a graphics design and textiles student. She noticed that sushi making was an art form and how it mimicked the color theory and symmetry she was learning about.
She said she became fascinated in food as an expression of art and stayed on that path because becoming a sushi chef is a highly respected career in Japan. She also wanted to see more women in the field.
Nadeshico Sushi sources its seafood from Hokkaido and offers rotating seasonal selections along with mainstay favorites. Guests can order sushi sets or individual pieces a la carte.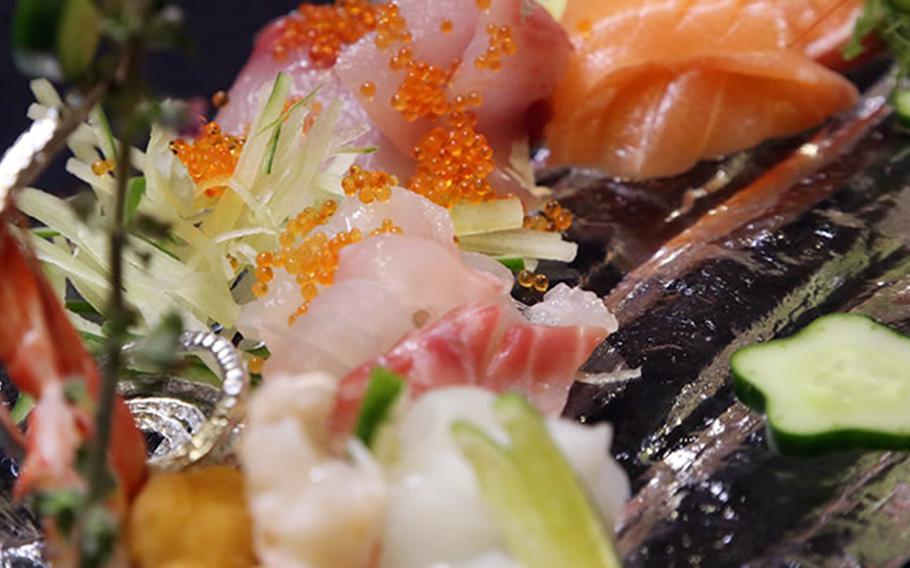 Prices range from 300 yen to 1,000 yen (about $3.70 to $9.10) per piece of nigiri — thin slices of fish atop bite-sized mounds of hand-formed rice. Options, from cheapest to most expensive, include egg, gizzard shad, tuna, sea eel, shrimp, salmon, squid, scallop, tiger prawn, medium fatty tuna, snow crab, fatty tuna and sea urchin.
Maki, or hand-rolled sushi, costs between 400 yen and 1,300 yen per piece.
Sushi sets start at 3,000 yen for an all-vegetable assortment and 3,500 yen for a "regular set." For those wanting to splurge, a seasonal selection sushi set curated by Chidui runs 8,000 yen.
Nadeshico Sushi is temporarily closed until July 20 as Chidui prepares for the opening of her own restaurant in New York City.
The sushi school is closed until April 2022 because of the ongoing coronavirus pandemic. Tuition costs 700,000 yen for a four-month course. There's also a 100,000-yen enrollment fee.
Chidui said she hopes she can continue spreading the message that women in Japan can be empowered in leadership, not just in the culinary arts, but in Japan's many industries as well.
Twitter: @ThisEarlGirl
Location: 3-12-15 Sotokanda, Chiyoda, Tokyo 101-0021
Hours: Open 5 p.m. to 10:30 p.m. on weekdays, noon to 10:30 p.m. on weekends and holidays.
Prices: Individual plates start at 300 yen. Sets start at 3,000 yen and go as high as 8,000 yen.
Dress: Casual to business casual
Directions: About a 10-minute walk from Akihabara Station. Google Plus code: MQXC+X5 Chiyoda City, Tokyo.
Information: www.nadeshico-sushi.com; 03-3254-6661