After Hours: Mumm's the word in partying in Pozzuoli, Italy
by
Sandra Jontz
June 28, 2011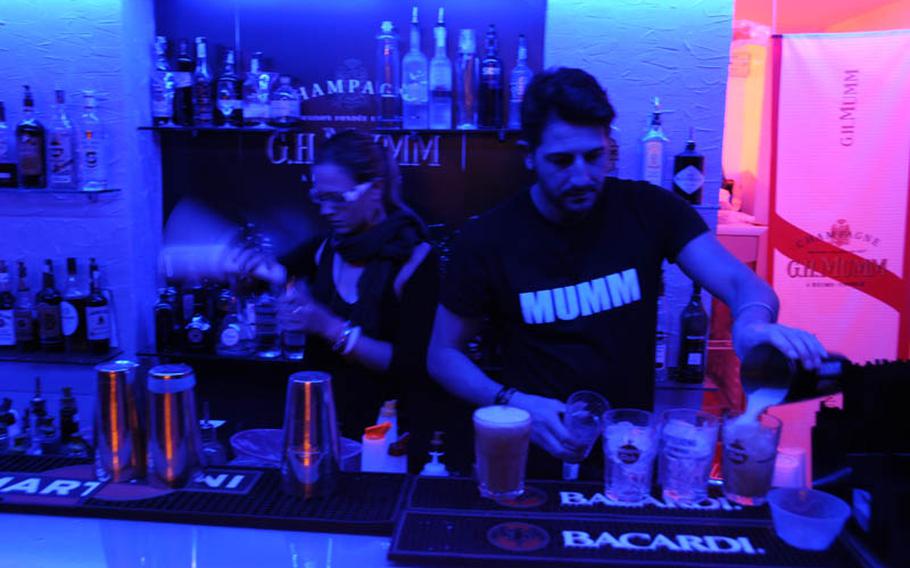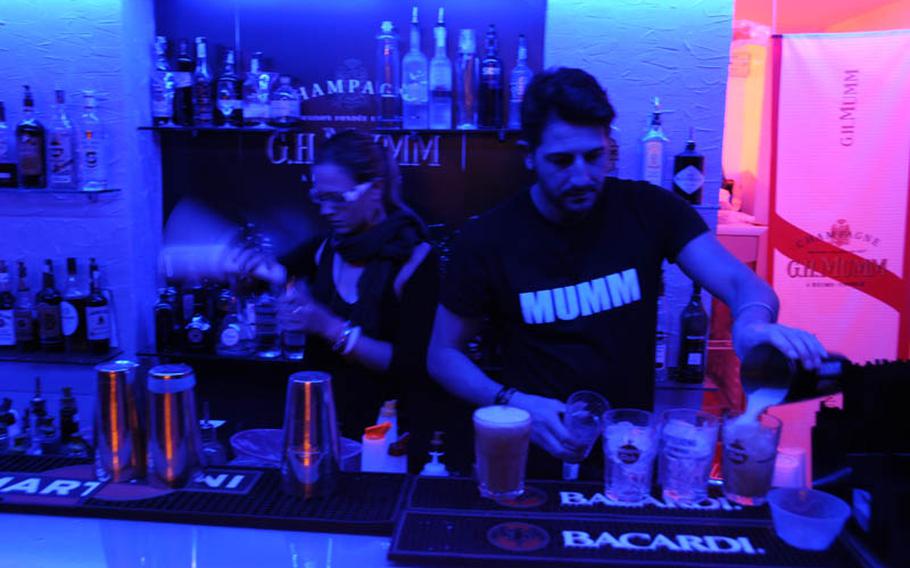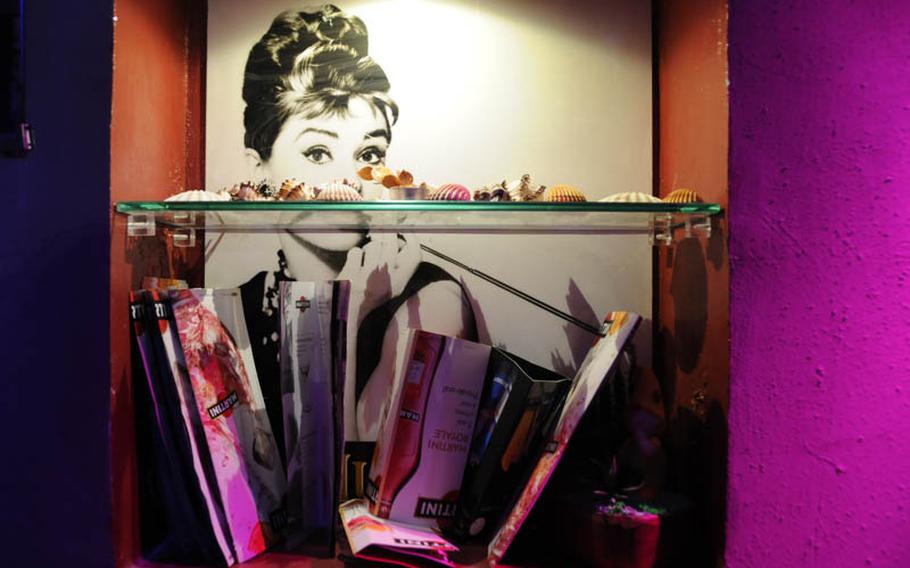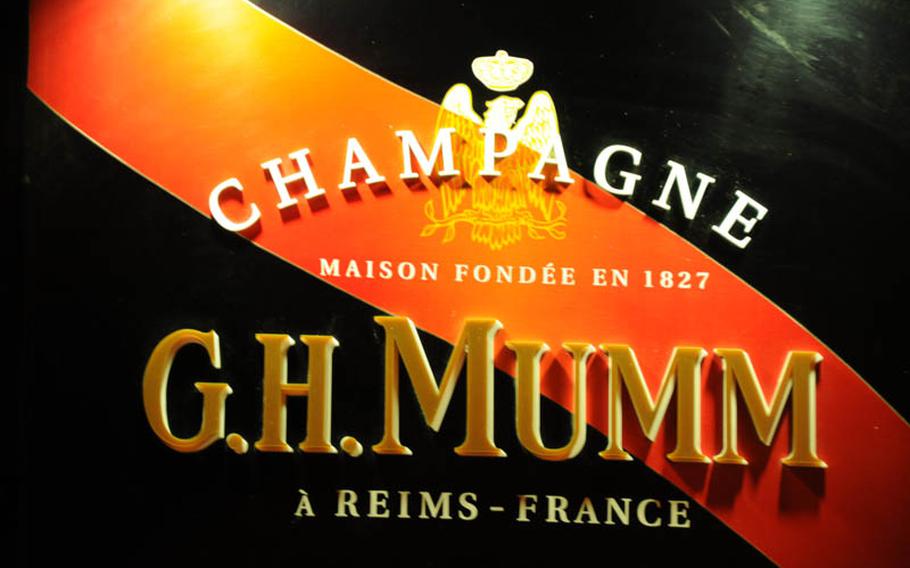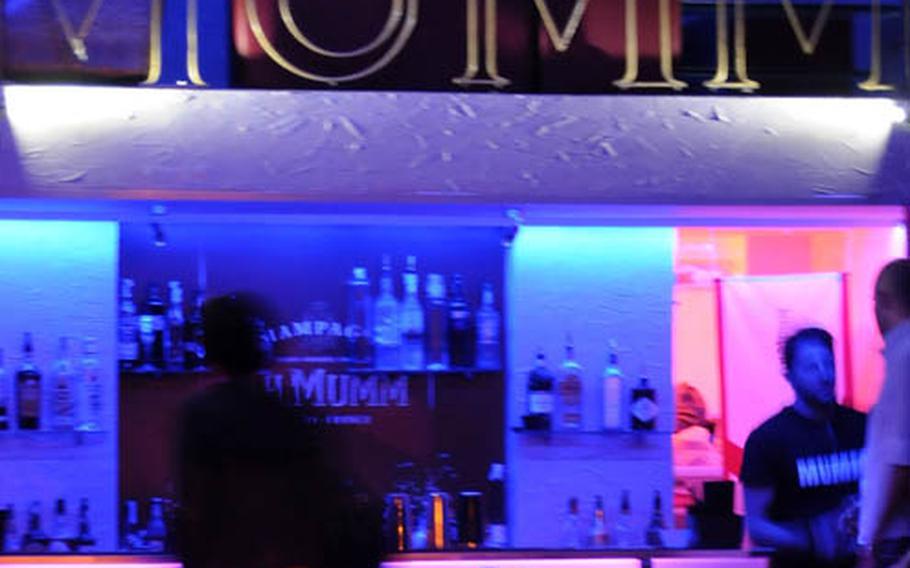 Tucked away in a tiny alley in the Neapolitan beach suburb of Pozzuoli, in a building that appears to be an ordinary apartment with flower-bedecked balconies, sits an up-and-coming, hip cocktail lounge.
G.H. Mumm, named after the famed brand of champagne, opened about 18 months ago. Lounge owner Luigi Russo said the name is synonymous with chic, exclusivity and glamour. The name, coupled with the décor of photographs of Hollywood stars, makes it all that and more — chic, modern, hip, classy.
The lounge's location, a little off the beaten path instead of in a piazza center, is one of its charms, Russo said. While easy enough to find — it's just a block off a main street that leads to Pozzuoli's harbor street — the lounge is on one of the many pleats of streets and alleyways of the beach town's centro storico, or historical center.
And because of its semi-shadowy location, Mumm might not be a huge tourist attraction for visitors coming by ferry from the islands of Procida and Ischia, for example. It is, however, gaining popularity among residents who enjoy the charm of its modern, elegant indoor and outdoor seating that dovetails nicely with the surrounding ancient buildings in the heart of Pozzuoli's old town.
And if you go, go dressed to the nines — because that's how Italians do it.
The recorded music played at Mumm varies, depending on the night. Sometimes it's jazz, sometimes rock, sometimes pop, Russo says. It's more of a cocktail lounge than disco club, but the pub has ample dance floor space in front of the cocktail bar for those who might feel inspired to shake it up a bit.
Upstairs there are additional rooms, with one used primarily for private parties and others for small groups.
In the summer, guests crowd around for the coveted outdoor seating, where breezes perfumed with the scents of the sea provide a cool respite from daytime heat. (Now, keep in mind this is Naples, a city plagued by cyclical garbage crises. So sometimes that breeze can be tainted with other smells.)
And as the partying hours tick into the early morning, guests can gather in Mumm's air-conditioned rooms and the soundproof doors are closed so area residents can get some sleep.
Well-trained bartenders mix up a variety of cocktails, served at the bar or delivered to tables. G.H. Mumm isn't a restaurant, but snacks such as chips, peanuts, tacos and fruit are provided without charge. Bartenders speak English.
Know a restaurant or entertainment spot you'd like to see reviewed in After Hours? Send an e-mail to essnews@estripes.osd.mil.