Air Force inspector general will review Kabul drone strike that killed 10 civilians
by
Alex Horton
The Washington Post
September 21, 2021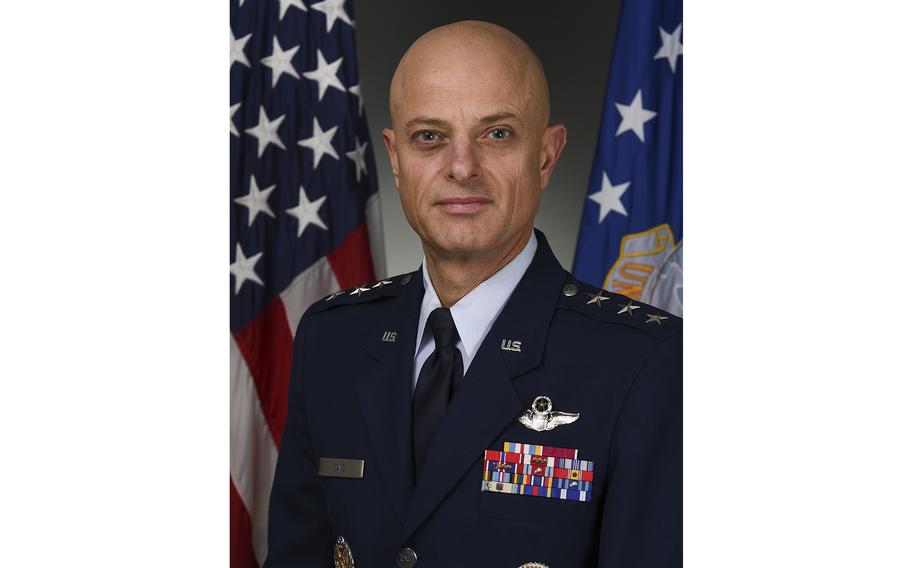 The Secretary of the Air Force has directed the service's inspector general to review last month's disastrous airstrike in Kabul, officials said Tuesday, after the Pentagon concluded numerous mistakes and misreads of intelligence led to the deaths of 10 civilians, including seven children.
Lt. Gen. Sami Said, the Air Force's chief independent investigator, will oversee the probe, which comes after the Pentagon acknowledged last week that on Aug. 29, military commanders misidentified an Afghan aid worker hauling water cans in his car for an Islamic State militant plotting to attack U.S. forces.
Said will have 45 days to report the "facts and circumstances" of the drone strike, said Ann Stefanek, an Air Force spokeswoman. Defense Secretary Lloyd Austin, who described the airstrike as a "horrible mistake" targeting an innocent man, directed the review, Stefanek said.
The investigation will analyze a report already completed by U.S. Central Command, which oversaw operations in Afghanistan during the waning U.S. presence there, determine whether anyone should be held accountable for the errant strike, and evaluate whether "policies, procedures or targeting mechanisms may need to be altered going forward," Pentagon spokesman John Kirby told reporters Monday.
Analysts and human rights advocates met the review's announcement with a measure of skepticism, describing the effort as a self-evaluation rather than a truly independent assessment.
Brian Castner, the senior crisis adviser for Amnesty International, said the U.S. military has a spotty record of investigating airstrikes and ensuring accountability when it makes mistakes, pointing to the 2015 attack on a hospital in northern Afghanistan that left at least 30 people dead after a string of failures by U.S. commanders. The Pentagon eventually found mistakes were unintentional and not war crimes.
"This investigation must be transparent and impartial, and anyone suspected of criminal responsibility should be prosecuted in a fair trial," Castner said. "Most significantly, the families of victims should be kept informed of the progress of the investigation and have access to compensation and redress."
U.S. officials have said they are exploring whether the government will make "ex gratia" payments to compensate the victims' families.
One long-standing issue for the Defense Department is understanding this and other errant airstrikes and what they may have in common, Larry Lewis, a former State Department official and expert on civilian casualties who last worked in Afghanistan in 2017, said on Twitter.
In some cases, "signature strikes" are ordered on people who exhibit what drone operators and commanders sifting through raw intelligence perceive to be threatening behavior. In the case of the Kabul strike, the aid worker, Zamarai Ahmadi, was observed driving through the capital and loading heavy items into his car that analysts perceived to be explosives.
Commanders also suspected a white Toyota Corolla in the area would attack U.S. troops during the ongoing evacuation effort at the airport, days after an attack that killed at least 170 Afghans and 13 U.S. troops. Ahmadi drove such a car, one of the most common in Kabul. Those miscues precipitated the order to destroy the vehicle.
"A knowledge of past incidents and patterns would have kept them from making that mistake," Lewis said. "And that's one of the tragic mistakes made in this strike."
Said, the inspector general tasked with evaluating the airstrike, is a fighter pilot by training but has some experience in Afghanistan, including a 2013 assignment in Kabul alongside the State Department.
The probe and acknowledgments of mistakes comes after three news organizations, including The Washington Post, published investigations of the incident that each cast doubt on the Pentagon's initial claim its strike was justified.