'An old memory': Closure comes late for family of Texas sailor killed serving on USS Indianapolis
By
The Monitor
June 5, 2022
---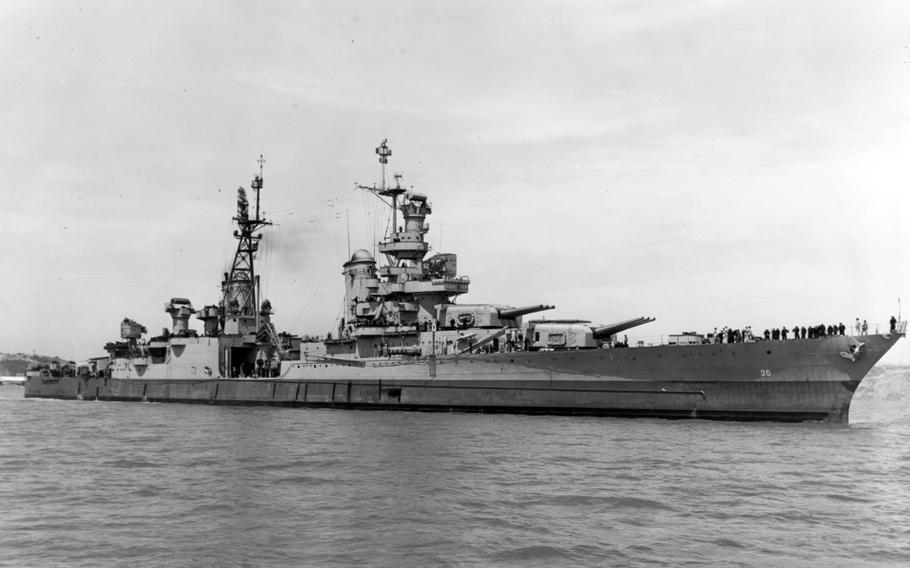 (Tribune News Service) — For members of Jose Antonio Saenz's surviving family, many of whom never had the opportunity to even know him, new action from the U.S. Navy is providing a semblance of closure.
Saenz, an Edinburg, Texas, sailor who was lost at sea 77 years ago after serving on the ill-fated USS Indianapolis, has now been reclassified as buried at sea.
Rose Gutierrez recalls her mother and her grandmother refusing to talk about her late uncle because the memories of the lost sailor were too difficult for his family to bear.
"She said, 'We don't want to disappoint you all, but we really don't want to speak about him because he was lost at sea,' " Gutierrez recalled her mother telling her. "We didn't know if he was alive or dead. Mama and grandma didn't like to bring him up."
Saenz was a cook on the USS Indianapolis when two Japanese torpedoes hit and sank the ship on July 30, 1945. Navy records estimate that some 300 sailors went down with the ship. Approximately 800 sailors abandoned ship but in the end only 316 survived.
At the age of 20, the Edinburg native left behind his wife, parents, and five siblings. Unfortunately, none of them lived to get the closure they sought.
"It was just an old memory," Gutierrez said. "It was bad. It was a memory to them that he left and they were hoping for him to come back, and he didn't. They were heartbroken."
"He was unaccounted for for so long," Edward Salinas, Saenz's great-nephew, said. "There's really not a whole lot that I know about him. There's not really anyone around anymore who knows about him except for my tia (Gutierrez). She was his niece."
A news release from the Navy revealed that there several men who were recovered and buried at sea by responding ships. Many of those men were misclassified as "missing in action" or "unaccounted for" due to administrative errors.
Gutierrez said that the news about the Navy's updated status for Saenz came as a surprise for the family.
"I said, 'Wow, they remembered,'" Gutierrez said. "We were really happy because we never knew if they had found him. Back in the day, I can remember that there were a few of them that were found that were still alive. We didn't know about my Uncle Tony. I mean, he was gone, and we didn't know."
"There is a big closure," she continued. "I wish my mom would've been alive, his brothers, my grandmother to find out that they did find him. They would've been happy to know that their son and brother were found."
(c)2022 The Monitor (McAllen, Texas)
Visit at www.themonitor.com
Distributed by Tribune Content Agency, LLC.
---
---
---
---