'Buried at sea': Navy changes status of 13 sailors killed in sinking of USS Indianapolis
By
Stars and Stripes
May 27, 2022
---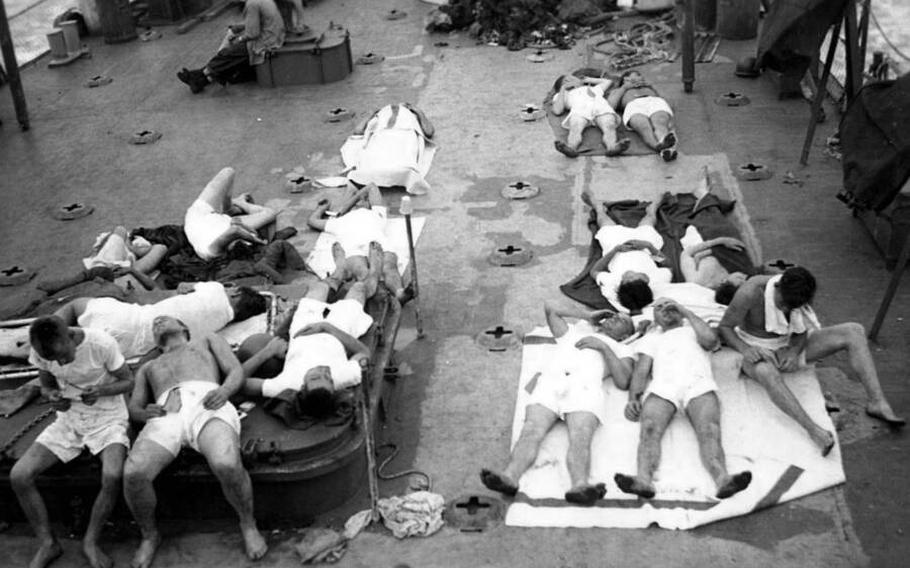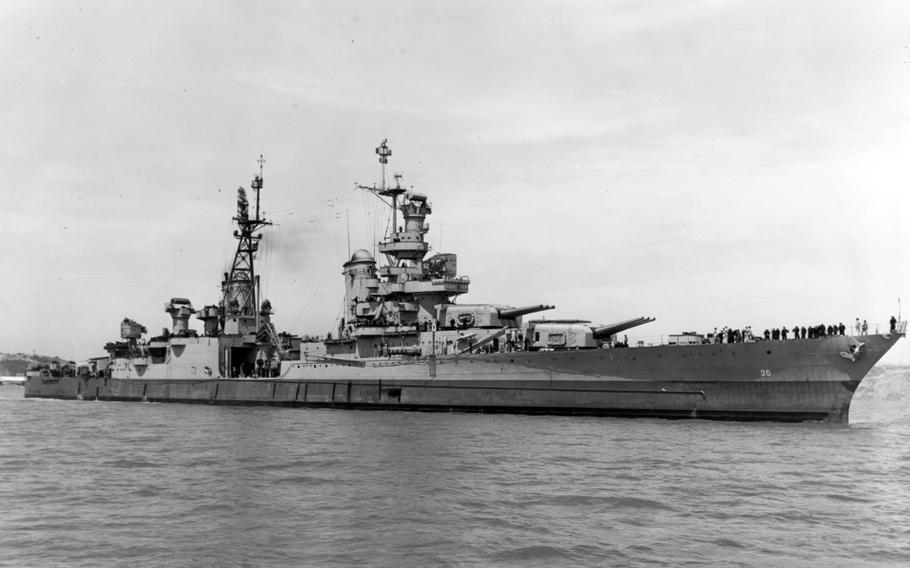 The Navy has finally resolved the fates of 13 sailors aboard the USS Indianapolis, nearly 77 years after they disappeared in the Pacific Ocean.
A Japanese torpedo sank the Indianapolis in July 1945 after the cruiser had completed a secret mission that was key to ending World War II.
Almost 900 sailors lost their lives by the end of the crew's ordeal, the greatest loss of life on a single ship in the history of the U.S. Navy.
On Thursday, the Navy Casualty Office officially changed the status of 13 sailors who died as a result of the attack from "unaccounted for" to "buried at sea."
The change comes after extensive research by the Naval History and Heritage Command, Navy Casualty Office, the USS Indianapolis Survivors Association, the USS Indianapolis Legacy Organization, and the Chief Rick Stone and Family Charitable Foundation, the Navy said in a news release Thursday.
"Due to administrative errors, many Sailors who were recovered from the ocean and buried at sea from responding vessels were misclassified as 'missing in action' or 'unaccounted for," the Navy said.
The Indianapolis and its crew of 1,195 delivered to the island of Tinian key components for what would be the first atomic bomb used in warfare.
The B-29 bomber Enola Gay dropped the bomb, dubbed Little Boy, on Hiroshima, Japan, on Aug. 6, 1945.
With its delivery completed, the Indianapolis was heading toward the Philippines on July 30 when a Japanese submarine torpedoed the 600-foot-long ship, which sank in roughly 12 minutes with 300 men still aboard. The Navy did not learn of the sinking for four days.
The 890 sailors who were set adrift fared only a little better than those trapped below.
Shark attacks, dehydration and hypothermia winnowed the number to just 316 by the time rescuers arrived.
The Chief Rick Stone and Family Charitable Foundation located documentation confirming that the status of 13 of the ship's sailors had been misclassified, the Navy said.
The sailors are:
• Seaman 1st Class George Stanley Abbott, Bedford, Ky.
• Seaman 2nd Class Eugene Clifford Batson, Kansas City, Kan.
• Gunner's Mate 1st Class William Alexander Haynes, Homedale, Idaho
• Seaman 2nd Class Albert Raymond Kelly, Cleveland, Ohio
• Seaman 1st Class Albert Davis Lundgren, Washington, D.C.
• Fireman 1st Class Ollie McHone, Mars Hill, Ark.
• Seaman 2nd Class George David Payne, Grand Rapids, Mich.
• Storekeeper 3rd Class Alvin Wilder Rahn, Hamlet, N.C.
• Ship's Cook 3rd Class Jose Antonio Saenz, Edinburg, Texas
• Coxswain Charles Byrd Sparks, Birmingham, Ala.
• Radioman 2nd Class Joseph Mason Strain, Creston, Iowa
• SSML3 Angelo Anthony Sudano, Niles, Ohio
• Gunner's Mate 3rd Class Floyd Ralph Wolfe, Turner, Ore.
William Baxter, a nephew of Floyd Wolfe, was notified of the change of status on April 26, the Navy said.
Baxter, of Okatie, S.C., said in the news release that he was too young to know his uncle but that it was "nice to finally have some closure on what actually happened."
---
---
---
---