Federal hearing begins in Navy SEALs challenge to Defense Department's vaccine mandate
by
Domingo Ramirez Jr.
Fort Worth Star-Telegram
December 20, 2021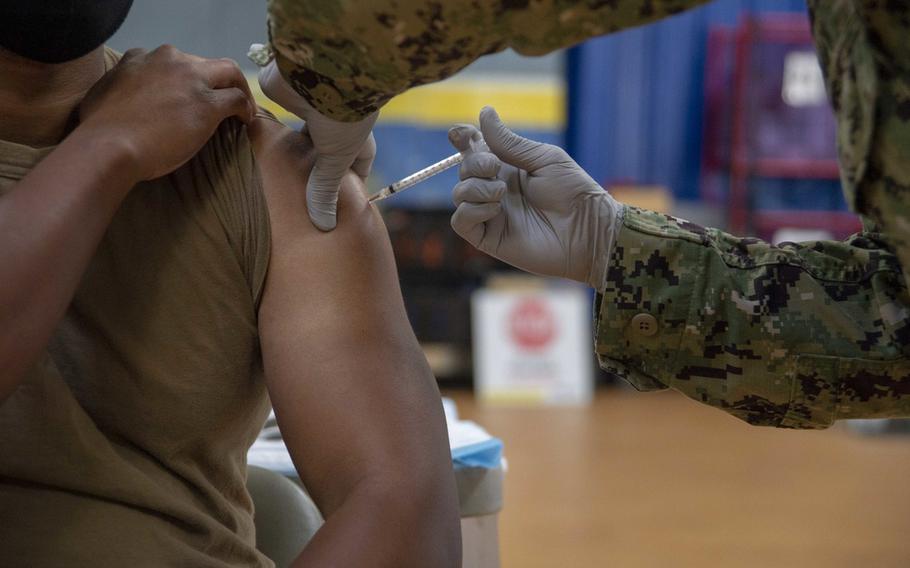 FORT WORTH, Texas (Tribune News Service) — A federal hearing is scheduled Monday in Fort Worth for several U.S. Navy SEALs and other Naval special warfare personnel who filed a lawsuit against the Biden administration and the Department of Defense for their refusal to grant religious accommodations for the COVID-19 vaccine mandate.
First Liberty Institute filed the lawsuit in November on behalf of 35 enlisted service members who say their rights have been violated and the mandate is unlawful.
The hearing for a preliminary injunction is Monday morning in the Eldon B. Mahon Federal Courthouse in Fort Worth.
The hearing is in Fort Worth because at least one of the enlisted service members is in Tarrant County.
The majority of the plaintiffs are Navy SEALs, according to the lawsuit.
First Liberty Institute is a non-profit interest law firm based in Plano and one of the largest legal organizations in the nation dedicated to defending religious freedom for Americans.
Nine U.S. senators including Ted Cruz and 38 United States Representatives have filed a federal court document in support of the plaintiffs' motion for a preliminary injunction.
The enlisted service members object to the vaccine mandate based on their religious beliefs as the plaintiffs are members of various denominations, but the three main branches of Christianity are Catholic, Eastern Orthodox and Protestant.
The lawsuit states the service members are unable to receive any of the vaccines due to what they believe and understand is a connection between the vaccines and their testing, development, or production using aborted fetal cell lines.
Service members do not object to safety measures such as mask-wearing, physical distancing, regular testing, sick leave and teleworking.
According to the lawsuit, the plaintiffs believe the vaccine mandates violate their rights under the First Amendment to the United States Constitution, the Religious Freedom Restoration Act, and the Administrative Procedure Act.
President Joe Biden directed on July 29 that the Department of Defense add COVID-19 vaccine to its list of required immunizations for all service members. Weeks later, Navy officials told service members that failure to comply by Nov. 28 would result adverse consequences such as court-martial prosecution and involuntary separation.
The lawsuit noted that military officials have the discretion in granting religious accommodations, but in the past seven years, no religious exemptions from vaccination waivers had been approved for any other vaccine.
Some service members noted that there has been retaliation for religious exemption requests, according to the lawsuit..
(c)2021 the Fort Worth Star-Telegram, Texas
Visit the Fort Worth Star-Telegram at www.star-telegram.com
Distributed by Tribune Content Agency, LLC.
---
---
---
---