Taking the Patriot Express out of Seattle? Here's where to get a free COVID-19 test
by
Matthew M. Burke
Stars and Stripes
July 13, 2021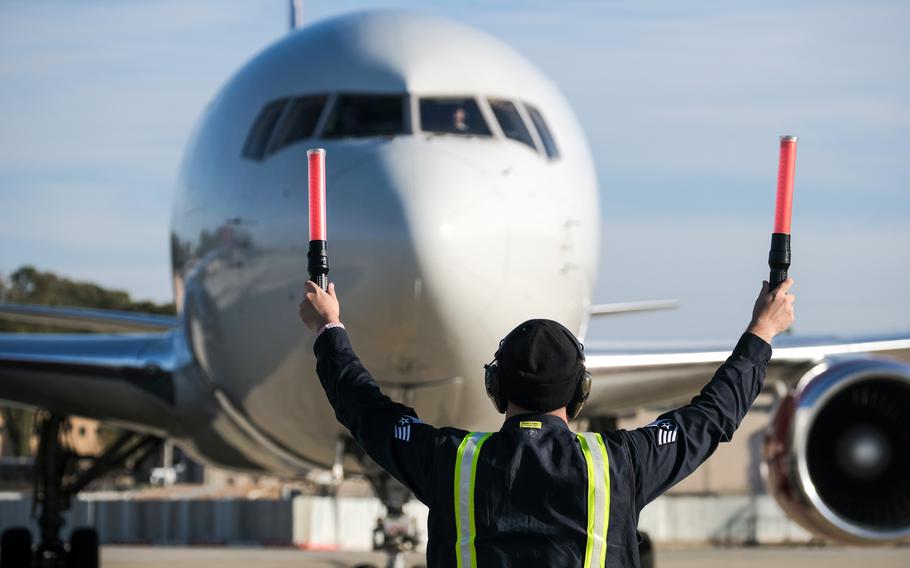 The Defense Department has announced where military travelers can be tested for COVID-19 – for free in some cases – before flying out of Seattle-Tacoma International Airport in Washington.
Testing for Patriot Express passengers by Air Force medical personnel is scheduled to end Thursday at Seattle-Tacoma and Baltimore/Washington International Airport in Maryland, according to a July 1 statement by Air Force Air Mobility Command.
The DOD test sites at both airports opened last fall and are closing based on several factors, including increased availability of COVID-19 vaccines and other testing centers, according to the Air Force.
Travelers taking the Patriot Express are still required to obtain proof of a negative test for COVID-19, the coronavirus respiratory disease. Alternately, they may need proof of coronavirus vaccination, recovery from a case of COVID-19 or a waiver, depending upon the requirements at their destinations.
From the Seattle-Tacoma airport, the Patriot Express heads west for Japan and South Korea, which require arriving travelers to have timely proof of a negative test for COVID-19. Guam, a U.S. territory and a stop on the Patriot Express, also requires proof of a negative test unless the travelers are two weeks past their final vaccine dose.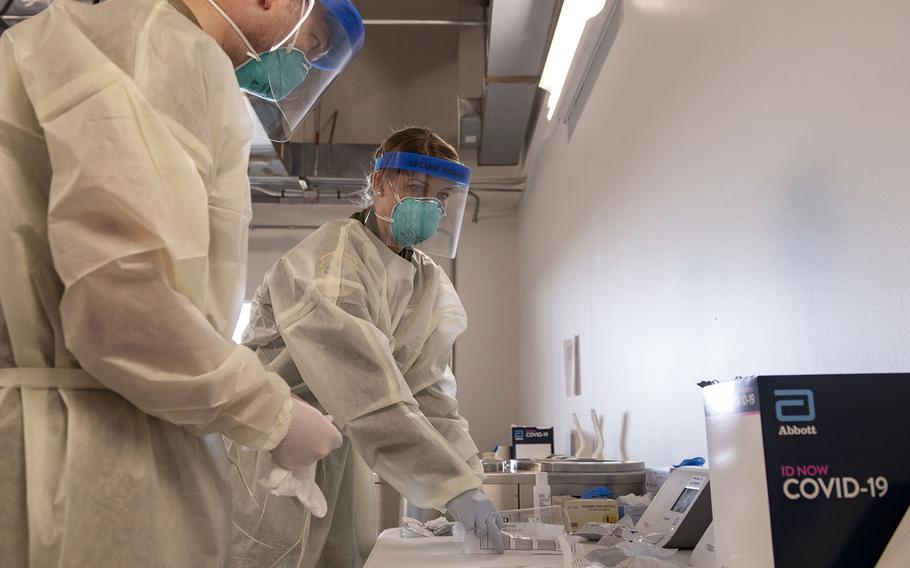 Free tests are available for military-related travelers at the Madigan Army Medical Center at Joint Base Lewis-McChord, southwest of Tacoma, according to information the Air Force provided Tuesday.
Free test sites in the Seattle area include Tukwila Church, Bellevue College, the University of Washington, Boeing in Auburn, the SoDo neighborhood in South Seattle, HealthPoint in Renton and the Aquatics Center in Federal Way, according to the Air Force.
Two testing sites are available where passengers must pay, including XpresCheck near carousel 9 in the airport baggage claim area and at the DoubleTree Hotel on Southcenter Parkway in Seattle.
The Air Force identified three hotels where people may quarantine if they test positive within 10 days of traveling or have close contact within 14 days with an infected person. They are the Hilton Seattle Airport & Conference Center, DoubleTree by Hilton Hotel Seattle Airport and Fairfield Inn & Suites Tacoma – DuPont, which is 40 miles south of the airport.
Defense travelers are eligible for certain reimbursements as well as scaled room rates at Fairfield Inn & Suites Tacoma – DuPont.