Sailor who died on deployment remembered for his dedication to family and Navy
By
Stars and Stripes
August 22, 2022
---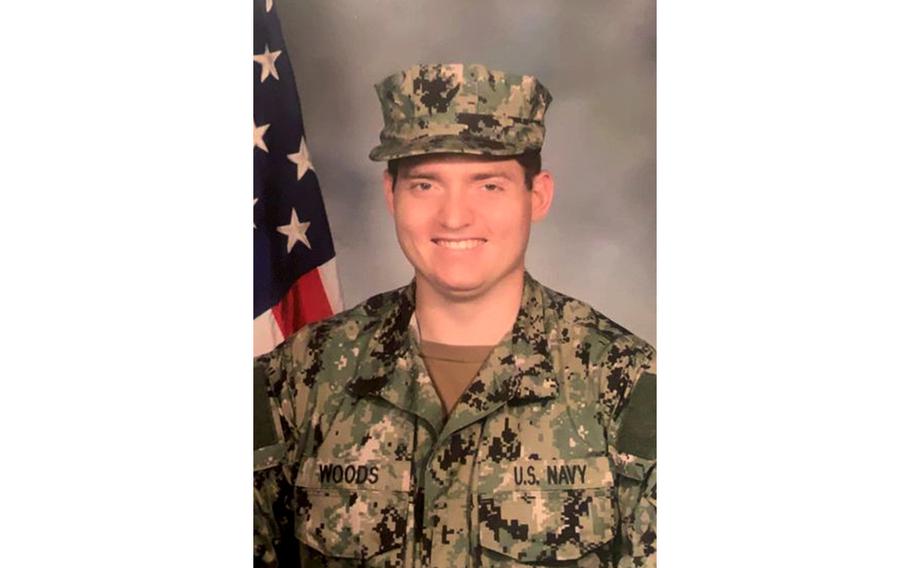 NAPLES, Italy — A Navy sailor who died at sea last week aboard a cruiser reportedly heading to the Mediterranean Sea is being remembered for his honesty, kindness and dedication to his family.
Petty Officer 3rd Class Nicholas Woods, a 26-year-old sonar technician assigned to the USS Leyte Gulf, died Thursday while transiting the Atlantic Ocean, the Navy said in a statement Saturday. The Navy did not release further details about Woods' death except to say that an "official cause of death is still pending."
In a Facebook post, Woods' sister, Kate Woods, remembered the little brother she picked on as a child but came to love "to the ends of the universe" as the siblings grew older. The news of his death, just a little more than a week after deploying, was surreal, she wrote.
"You were the brightest part of everyone's day," Kate Woods said in the Friday post. "You were full of nothing less than the purest of love and kindness, and we will all miss you so much."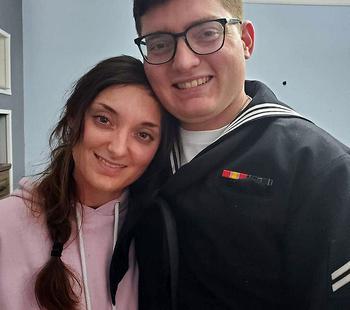 Leyte Gulf deployed Aug. 10 along with the George H.W. Bush Carrier Strike Group from Norfolk, Va. The group includes Carrier Air Wing 7 and Destroyer Squadron 26, and has more than 6,000 sailors.
The Navy has not specified where the George H.W. Bush is headed but USNI News reported Aug. 15 that the carrier likely was underway to U.S. 6th Fleet as part of an increased presence in the European theater following Russia's attack on Ukraine. USNI News reported Aug. 8 the carrier would relieve the Harry S. Truman Carrier Strike Group, which had been on duty in the Mediterranean Sea since December.
Woods joined the Navy in 2020, attending Surface Combat Systems Training Command in Great Lakes, Ill., and San Diego after completing basic training. He reported to the Leyte Gulf in August 2021, the Navy said.
Kevin James, who identified himself in a Friday Facebook comment as a shore mate of Woods, remembered the Virginia native's dedication to his family and desire to take care of his siblings and mother. Woods also wanted to get married and raise a family, James said in the comment posted to Kate Woods' Facebook page.
"To say he was a good man is an understatement, he was role model for his peers and inspiration to many others," James said. "He was literally one of the most honest and best people I knew."
Woods' death comes just weeks after Seaman Recruit David Spearman, 19, died after going overboard Aug. 1 from the destroyer USS Arleigh Burke while sailing in the Baltic Sea.
In July 2021, Petty Officer 1st Class Robin Nicole Collins, 26, died while on duty in the U.S. 6th Fleet area of responsibility. Details on her death, such as location and cause, have not been released because the investigation is classified, the Naval Criminal Investigative Service previously said.
Chaplains and other resources from across the George H.W. Bush strike group were offering counseling, support groups and other services to crew members, the Navy said.
"The loss of a friend or loved one is always tragic, and even more so when they are young, dedicated to service, and sailing into harm's way," Capt. Michael Weeldreyer, commanding officer of Leyte Gulf, said in the statement.
Correction
A previous version of this story contained the incorrect age for Petty Officer 3rd Class Nicholas Woods. Woods was 26.
---
---
---
---