Navy confirms death of sailor who went overboard in Baltic Sea
By
Stars and Stripes
August 4, 2022
---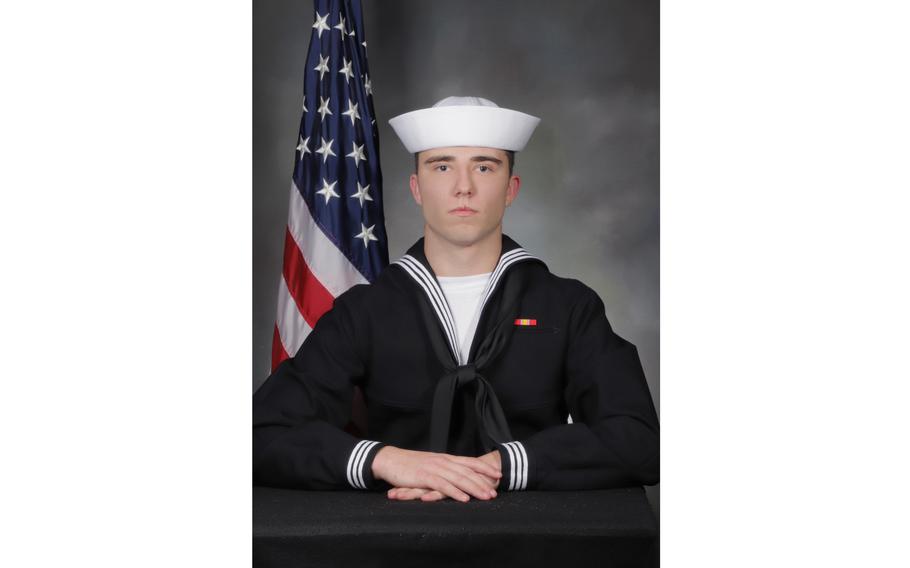 A U.S. sailor who went overboard from the destroyer USS Arleigh Burke in the Baltic Sea earlier this week has died, the Navy announced Thursday.
Seaman Recruit David Spearman was the subject of a search by U.S., Swedish and German military personnel after going overboard Monday, U.S. Naval Forces Europe-Africa/U.S. 6th Fleet said in a statement.
The Navy has not recovered the North Carolina native's body, said Cmdr. Richlyn Ivey, a spokeswoman for U.S. 6th Fleet. 
It wasn't clear how Spearman went into the sea, but on Monday afternoon a lookout saw a man in the water and the ship conducted man-overboard procedures, Ivey said. Weather and sea conditions as well as the details of the Arleigh Burke's operations are part of an investigation, she said. 
Spearman enlisted in November, completing basic training at the Recruit Training Command in Great Lakes, Ill., in February, according to his Navy biography. He reported to the Arleigh Burke April 21 following training at Surface Warfare Engineering School Command in Great Lakes, Ill., the statement said. 
WLOS, an Asheville, N.C.-based TV station, reported Wednesday that Spearman was 19 and had fallen overboard near Helsinki.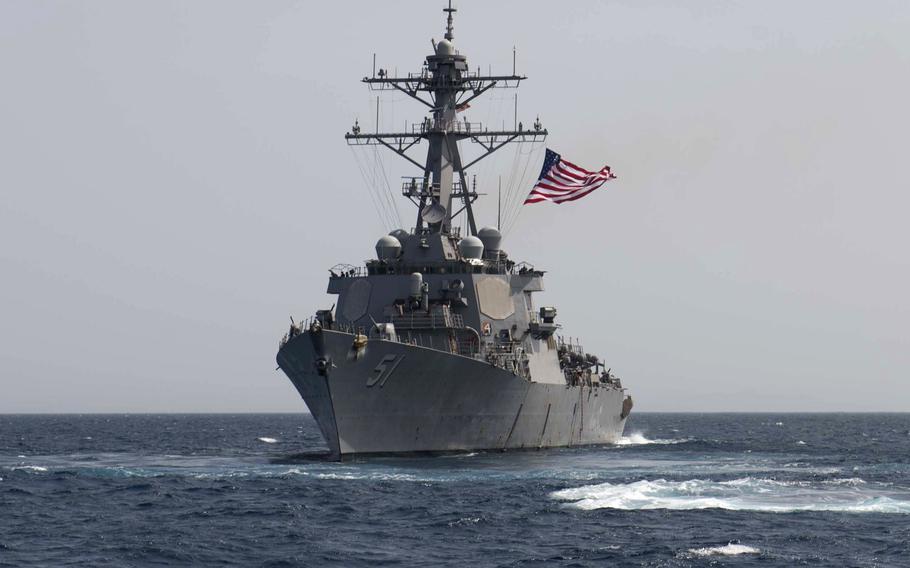 He was from the Asheville area and came from a family that included several generations of Navy sailors, the station reported, citing family sources.
"This bright young man made an oversized positive impact on Arleigh Burke," Cmdr. Pete Flynn, the ship's commanding officer, said in the statement.
Spearman is at least the second sailor to die while on duty in the U.S. 6th Fleet area of responsibility in a little more than a year.
On July 18, 2021, Petty Officer 1st Class Robin Nicole Collins, 26, also died while on duty. The Naval Criminal Investigative Service would not release details, such as the location or cause of Collins' death, saying the investigation was classified.
However, a Naval Safety Center mishap report said that Collins, a cryptologic technician, died after a "shelter roof and chimney collapsed during heavy weather," according to a Navy Times story published almost two months afterward.
---
---
---
---