Navy Super Hornet that was blown off carrier deck recovered from Mediterranean
By
Stars and Stripes
August 8, 2022
---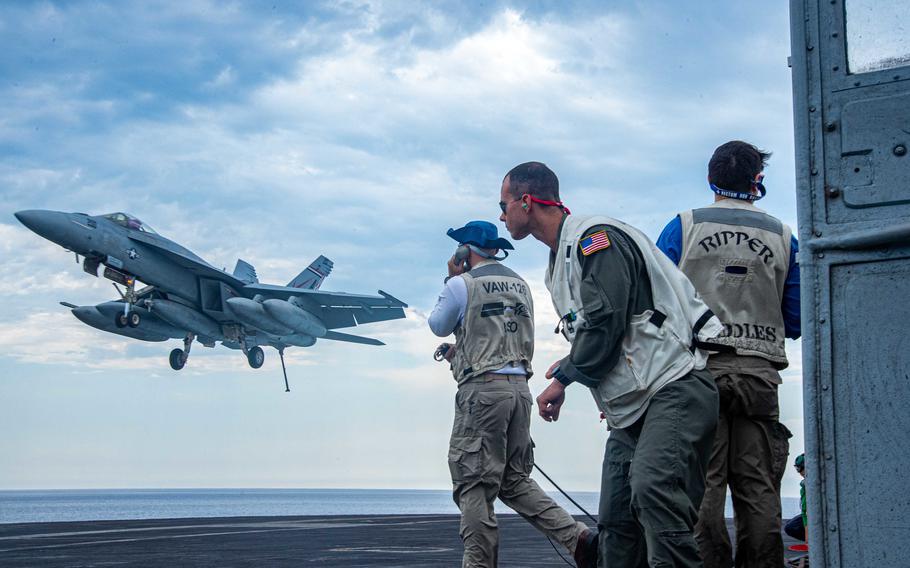 NAPLES, Italy — The Navy has recovered a Super Hornet jet that was swept overboard from the USS Harry S. Truman in the Mediterranean Sea a month ago, the service announced Monday.
The F/A-18E, assigned to Carrier Air Wing 1, was recovered Wednesday from a depth of about 9,500 feet, U.S. Naval Forces Europe-Africa/U.S. 6th Fleet said in a statement. The plane was taken to a nearby military base and will be transported to the U.S., the Navy said.
The Super Hornet was lost July 8 during unexpected heavy weather. In announcing the loss two days later, the service said a determination about recovery was being made.
The statement did not say how the plane was located or whether it was intact. It also did not give the exact location where the jet was found, but the Truman had been sailing in the Ionian Sea, USNI News reported July 7.
Search and recovery took less than 24 hours from the time the plane was located, Lt. Cmdr. Miguel Lewis, U.S. Sixth Fleet salvage officer, said in the statement.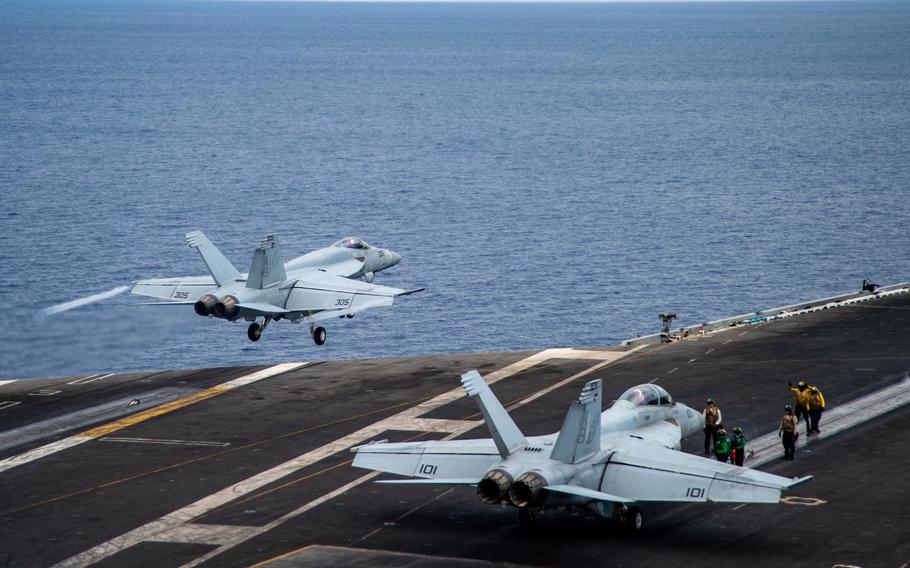 Analysts said the decision to retrieve the jet could have hinged on whether it had been updated with new technology that could be exploited by Russia or China. The Super Hornet was introduced in 1999.
Upgrades in Block III versions, the newer models, include an infrared search-and-track system that is useful in pinpointing stealth aircraft, better radar equipment and a precision-approach landing system, experts said.
In addition, the Navy plans to upgrade Block II versions, which are an older type of Super Hornet.
The jet blown off the Truman was recovered using a CURV-21 remotely operated vehicle that attached specialized rigging and lift lines to the plane.
---
---
---
---