Navy broadens rules for sexual assault victims seeking restricted reports
By
Stars and Stripes
July 13, 2022
---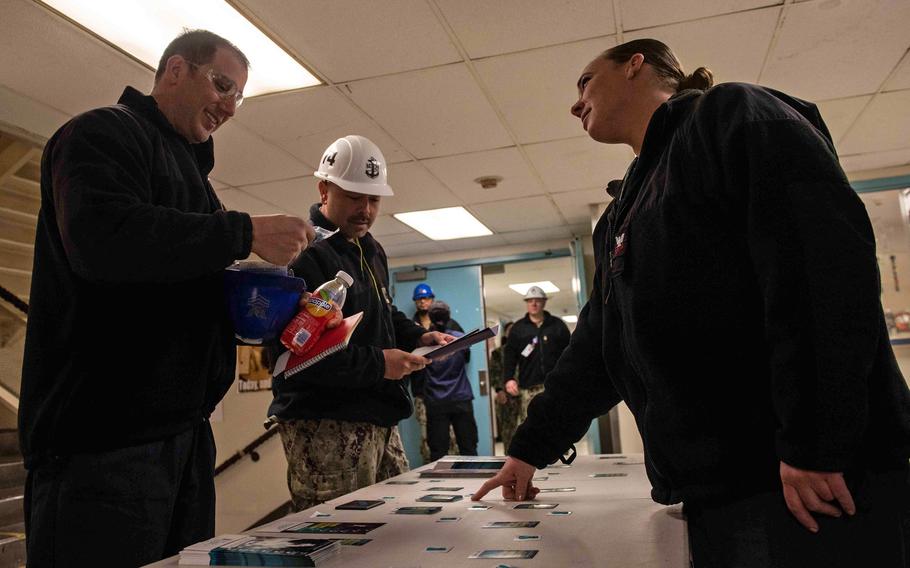 The Navy is broadening some rules related to sexual assault reporting and victim requests for transfers to align with Defense Department policy, the service said Tuesday.
Sexual assault victims now may request a restricted, or confidential, report even if they've told their commanding officer or others in their chain of command that they were sexually assaulted, the Navy announced in an administrative order.
Commanding officers who have received a request from a sexual assault victim for an expedited transfer to another unit or base now have five days, up from three days, to consider the request.
Both changes are effective immediately, the Navy said.
Restricted reports allow victims to tell certain people, such as a health care provider or sexual assault response coordinator, or SARC, about a sexual assault without triggering an official investigation or notification of their chain of command.
The idea is to give victims the ability to get medical, advocacy and legal help while they consider whether to file an unrestricted report, which requires an investigation and command notification, according to the Defense Department's sexual assault prevention and response website.
The change does not affect other elements of restricted reporting, such as ineligibility for a military protective order or expedited transfer, the Navy said.
Victims who reported a sexual assault to military criminal investigators, a SARC or a victim advocate and signed a victim reporting preference statement cannot change to a restricted report, the Navy said.
Tuesday's order follows other changes the service announced late last month designed to make reporting sexual assaults easier and keep victims seeking care from falling through the cracks.
In September, the Pentagon announced a plan to address sexual assault and harassment in the military.
Establishing special-victim prosecutors, creating a full-time and specialized sexual assault prevention workforce and hiring full-time sexual assault response coordinators and victim advocates are among top priorities, the Pentagon said.
Work on those priorities already was underway, Deputy Defense Secretary Kathleen Hicks said at the time, but it's unclear when those initiatives will be in place.
---
---
---
---