Navy fires commander of submarine training facility following investigation
By
Stars and Stripes
April 29, 2022
---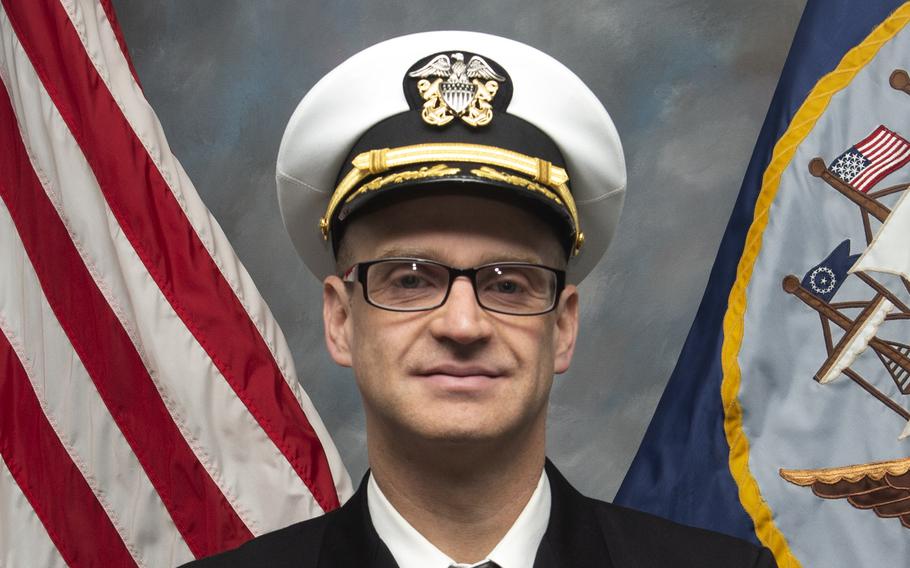 WASHINGTON – The commanding officer of Submarine Training Facility San Diego was fired following a Navy investigation, the Naval Education and Training Command said Friday in a statement.
Cmdr. Jared Severson, who is from Colorado, lost his position Thursday "due to a loss of confidence" in his leadership ability based on the findings of a command investigation, according to the statement.
The Navy declined to detail the investigation's focus or its findings.
"Due to the ongoing nature of the investigation, it would be inappropriate to provide further information at this time," said Cmdr. Brian Wierzbicki, NETC spokesman.
Capt. Steve Antcliff, commander of the service's Submarine Learning Center, made the decision to remove Severson, who had led the training facility command since June, according to the Navy.
The submarine training facility at Naval Base Point Loma in San Diego provides basic training for officers and enlisted sailors to attain necessary qualifications and certifications, according to its website.
Severson was reassigned to Submarine Squadron 11, also at Point Loma. The service did not say what his position will be there.
Severson, a submarine warfare officer, enlisted in the Navy in May 1999 and commissioned as an officer in September 2001, according to his service record. He previously served at Submarine Development Squadron 5 in Siverdale, Wash., and Submarine Force Atlantic in Norfolk, Va.
Lt. Cmdr. Chris Lindahl, who is from North Carolina, has taken command in Severson's place. He had been serving previously as the training facility's executive officer.
Severson's photograph and biography were removed from the Submarine Learning Center's website and replaced with Lindahl's as of Friday morning.
Lindahl commissioned in 2007 through the Naval ROTC program at Virginia Tech University, according to the website. He holds a Bachelor of Science in electrical engineering and a master's degree in engineering management.
Doornbos.caitlin@stripes.com Twitter: @CaitlinDoornbos
---
---
---
---