The Navy wants to scrap USS Fort Worth, and Texas lawmaker is having none of it
By
Fort Worth Star-Telegram
April 14, 2022
---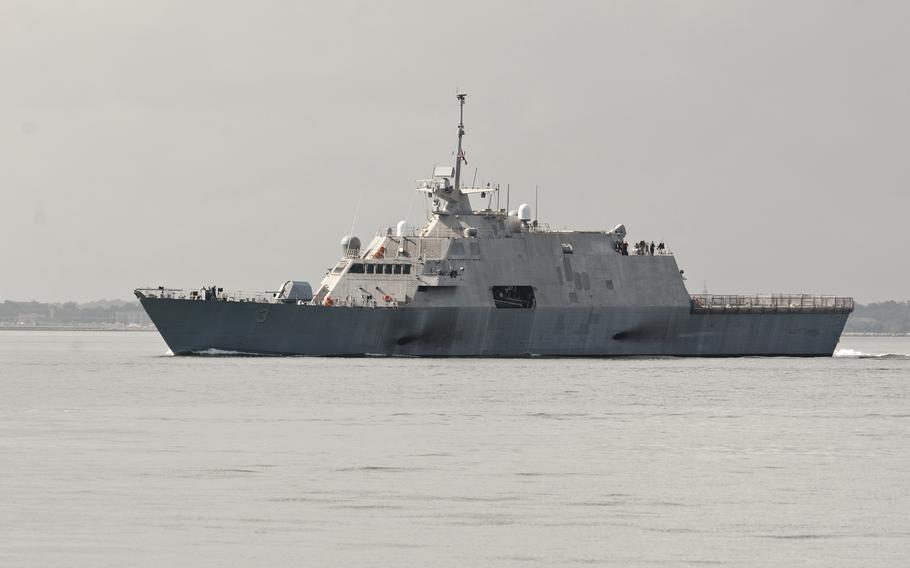 WASHINGTON (Tribune News Service) — The USS Fort Worth, one of a relatively new class of nimble combat ships that can navigate shallow waters, is in the line of fire — from the U.S. Navy.
And U.S. Rep. Kay Granger, the ship's sponsor, isn't having it.
The former Fort Worth mayor, who is now the senior Republican on the House Appropriations Committee, recently prevented the Navy from decommissioning the USS Fort Worth and two other littoral combat ships, the USS Detroit and USS Little Rock, only weeks before they were to be retired. Granger blocked the move in the massive funding bill President Joe Biden signed March 15.
But it was a short-lived victory.
The Navy announced March 28 in its budget for the next fiscal year that it was expanding the number of ships it wants to retire — 24 across the fleet, including nine of the Freedom-class littoral combat ships that it considers problem-plagued and too costly to upgrade. In a list the Navy provided the Fort Worth Star-Telegram, the USS Fort Worth was ranked first among LCS ships it plans to scrap.
"It disappointed me more than surprised me," Granger said in an interview. "Because I think it's absolutely the wrong thing to do. It's a misuse of money, first of all, and a lack of taking the time to understand what this ship can do."
She said the ship was "remarkable," adding, "it's fast, it's agile and it's very capable. And it can be used in very specialized missions overseas."
What will Granger and other lawmakers do now?
"We do the same thing. We stop it again," Granger said. "I mean, just because they keep trying doesn't mean I'm going to walk away from it."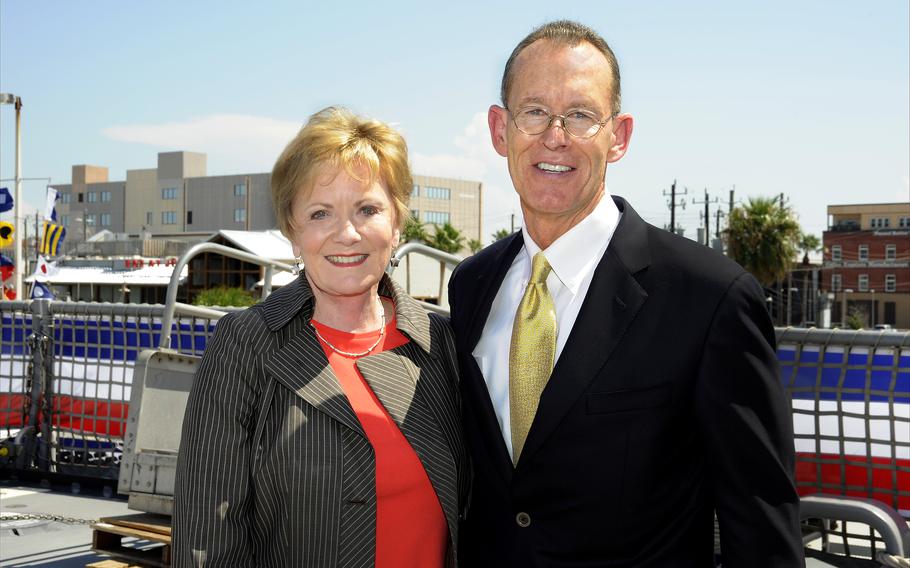 Asked recently if she would be speaking with Navy leadership about the latest decommissioning plans, Granger said, "I just talked to the secretary of the Navy, he just left my office."
Secretary Carlos Del Toro listened, Granger said. "He understood what I was saying."
Granger said she told him the LCS ships have capabilities needed by the U.S. fleet. Littoral means close to shore, and the smaller ships have capability to move in where larger ones cannot, such as to confront piracy and terrorism in coastal waters. She believes it is premature to retire such ships.
The city's namesake, built by a team led by Lockheed Martin, was commissioned Sept. 22, 2012, from Galveston with thousands of boosters in attendance from Fort Worth. It is homeported in San Diego.
This is the second time in two years that Granger has prevented the Navy from decommissioning the USS Fort Worth, which has been in service now for 10 years. The Navy needs a waiver from Congress to retire ships before their useful service life. The littoral combat ship was projected to last 25 years.
"It was widely known that the Navy wanted to retire LCSs," said Loren Thompson, military analyst for the Lexington Institute, a think tank on defense and national security. "Obviously the Navy did not include Kay Granger in its plans."
Thompson said that part of the problem with the Freedom-class LCS is that the Navy has decided it needs something different. There are two variations of the LCS: the Freedom class, with a steel hull, and the Independence class, with an aluminum multi-hull built by Austal USA.
"The problem that the Navy has is that it takes 20 years to get from concept to operation," Thompson said. And it now sees the LCS as falling short of new expectations: the Navy has decided the LCS ships "don't have enough fire power," he said.
In addition, there is a problem with most of the ships' combining gear, which connects the diesel engines to gas turbines that produce additional power. The fix is costly, according to the U.S. Naval Institute. That, combined with the combat ships' poor performance in anti-submarine warfare, has the Navy wanting to cut its losses in favor of new ships.
The USS Fort Worth, which has a different gear mechanism, still had a costly problem in 2016 with its combining gear due to human error when the gear was not properly lubricated. The ship became stranded in Singapore, and the commanding officer was relieved of his command.
"It's a hard thing to make a decision to decommission ships," said Meredith Berger, acting undersecretary of the Navy, at a Pentagon briefing March 28. "But what we are looking at is what offers the best capability against the threats that we are facing.
"And as we look across LCS, this is a place where we have identified that there are real costs," Berger said.
The Navy appears to have doubled down on its decommissioning plans for the Freedom-class LCS, increasing the number of ships it proposes to retire from four in the fiscal 2022 budget to nine in fiscal 2023. The Navy budget proposes to retire a total of 24 ships for a savings of $3.6 billion and build nine new ships, including aircraft carriers and submarines.
But none of the rationale is going down with Granger, whose office says the USS Fort Worth cost about $400 million to build.
"You certainly shouldn't decommission a ship when it's premature to do that," she told the Star-Telegram. "And it's got useful years left. It's a waste of taxpayers' money to say, 'Okay, we're just going to get rid of this ship and start over with something else.' It's absurd to me."
Granger, who could become chairman of the House Appropriations Committee if Republicans take back the majority in November, expects there will be congressional hearings about the Navy's decommissioning plans.
In 2009, Granger won a lengthy campaign to have a ship named for Fort Worth.
When Granger put the cap on the 2012 commissioning ceremony in Galveston, exclaiming, "Man your ship and bring her to life," Fort Worth joined Dallas, Houston, San Antonio and Corpus Christi as Texas cities with Navy vessels named for them.
Is the fate of the USS Fort Worth personal for Granger?
"The fact that we had one that was named after the city of Fort Worth, was a great honor to Fort Worth," she said. "And I'm very proud of that. But the argument and the concern is, why would we design ships for particular reasons, then before they reach their maturity, we say, 'Oh, we've got to stop these things and make it firewood.' The whole thing makes no sense."
The USS Fort Worth is one of 10 Freedom-class littoral combat ships that were delivered and put in service. The first, the USS Freedom, was decommissioned in September. There are six more in the pipeline for delivery.
©2022 Fort Worth Star-Telegram.
Visit at star-telegram.com
Distributed by Tribune Content Agency, LLC.
---
---
---
---