Gibraltar port call offers British a glimpse of US submarine
Stars and Stripes
April 14, 2022
---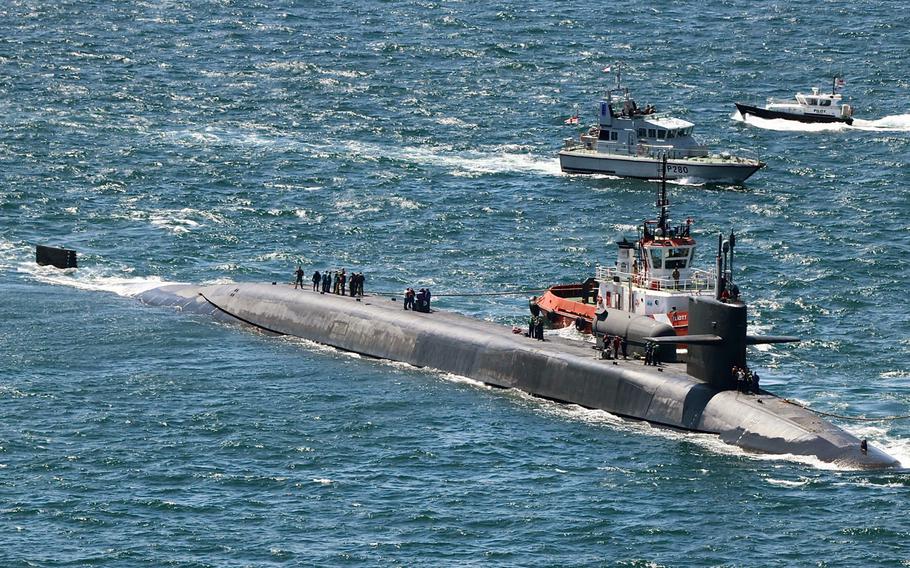 NAPLES, Italy — USS Georgia, an Ohio-class guided-missile submarine, docked at port in Gibraltar this week as part of an ongoing effort to enhance relations with the United Kingdom, Navy officials said.
The scheduled visit, the third by a U.S. submarine within a year, includes office calls with local and military leadership and lets sailors experience the history of Gibraltar, while building relationships with a key partner in the Mediterranean Sea, said Cmdr. Richlyn Ivey, a spokeswoman for the Naples, Italy-based U.S. 6th Fleet.
The Wednesday arrival drew the attention of nearby ship watchers, who posted photos of the submarine online. The U.S. seldom announces the positions of its submarines.
In June 2021, USS Alaska, an Ohio-class ballistic missile submarine, visited the navy base in Gibraltar, which is near Naval Station Rota in Spain. That visit was the first by an Ohio-class submarine to Gibraltar in more than 20 years, online news outlet The Drive reported last year, citing a 6th Fleet spokeswoman.
USS Albany, a Los Angeles-class fast attack submarine, also visited the strategic port in December.
The visit coincides with heightened U.S. and NATO naval presence in the Mediterranean, including deployment of the USS Harry S. Truman carrier strike group, as the U.S. seeks to reassure allies amid Russia's full-scale invasion of Ukraine.
---
---
---
---