Navy security officer in Virginia pleads guilty after trying to help prostitute make more money
By
Stars and Stripes
March 24, 2022
---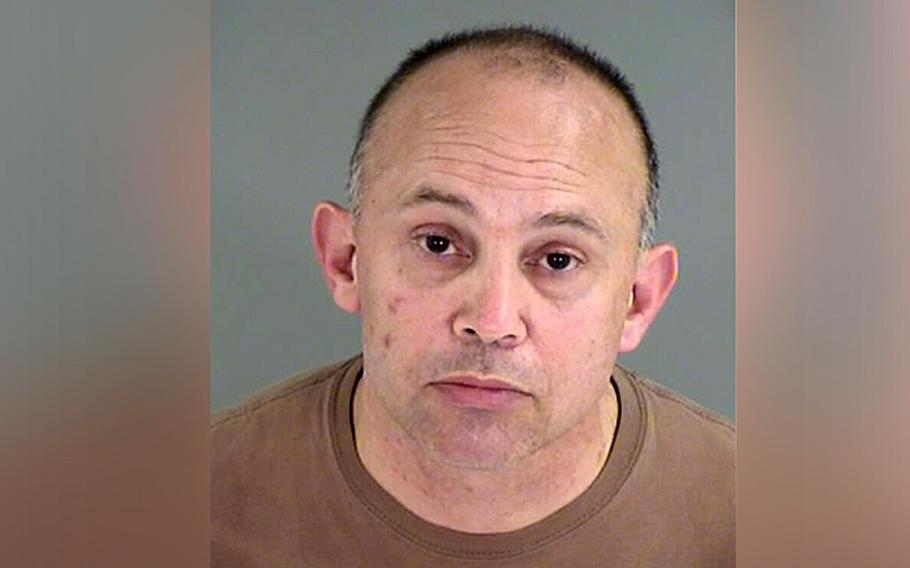 A Navy security officer in Virginia tried to help further the career of an undercover detective he thought was a prostitute, posting an ad that garnered over a dozen responses, prosecutors said this week in court.
Lt. Cmdr. Charles M. Cranston Jr., of Chesapeake, Va., also told the vice detective that he had a studio and an OnlyFans page to help make money, authorities said at a hearing Tuesday in Henrico County Circuit Court, Norfolk's WTKR News 3 reported.
A longtime member of the Navy's law enforcement and security branch, Cranston pleaded guilty at the hearing to a charge of commercial sex trafficking to receive money.
The felony charge involves soliciting, recruiting or encouraging a person to engage in prostitution.
Cranston could face one to 10 years in prison for the felony conviction. A jury or court also has the discretion to impose a lesser sentence of up to 12 months in jail or a $2,500 fine, or both.
Neither he nor his attorney provided comment when reached by WTKR.
Cranston was arrested at a Norfolk base on Nov. 18 on charges related to an incident near Richmond early that month, police said at the time. The Navy confirmed he was then serving with U.S. Fleet Forces Command.
Prosecutors at Tuesday's hearing said Cranston had responded to an ad targeting potential sex trafficking, which was posted by the Henrico County Police Division's vice unit on Nov. 2. Detectives worked with the Naval Criminal Investigative Service during the investigation.
Using the alias "Tony," Cranston sent text messages agreeing to split the costs of the hotel room with the supposed prostitute and discussing what would take place there, authorities said.
Richmond and the Tidewater area around Norfolk are among the three major metropolitan areas in the state that have a reputation as places "where there's a lot of money to be made" in sex trafficking, said Michael Feinmel, the county's deputy commonwealth's attorney.
The areas have the same dynamics, he told News 3 in November: they're centrally located on the East Coast, are stopping points midway between New York and Miami, and have a high military presence that "creates a lot of transients."
The vice unit used to see over 90% of sex trafficking ads on the website Backpage.com, but after that site was shuttered by federal authorities in 2018, the ads moved to other sites such as Craigslist and Grindr, he said.
"Some of them (the sites) you have heard of," Feinmel said. "Some are a little more covert."
It wasn't clear where the vice unit placed the ad Cranston responded to, but prosecutors said that in a phone call at some later point, the sailor told the undercover detective that he wanted to help advance their prostitution career before he eventually posted his own ad on their behalf.
Cranston had served in the Navy for 27 years at the time of his arrest, his LinkedIn profile showed, including a stint as the enlisted community manager for the master-at-arms rating, where he was responsible for helping manage the careers of sailors in the security specialty.
Cranston was a security officer with Fleet Forces Command's Anti-Terrorism Force Protection unit in Norfolk when he was arrested, Task and Purpose reported in November. He's lived in Chesapeake with his wife and two children since 2019, News 3 reported this week.
He was selected for promotion to commander, the equivalent to a lieutenant colonel, a Navy message said last June.
This June, he's slated to face sentencing on the sex trafficking charge.
---
---
---
---