Navy security officer arrested on sex trafficking charge in Virginia
by
Chad Garland
Stars and Stripes
November 23, 2021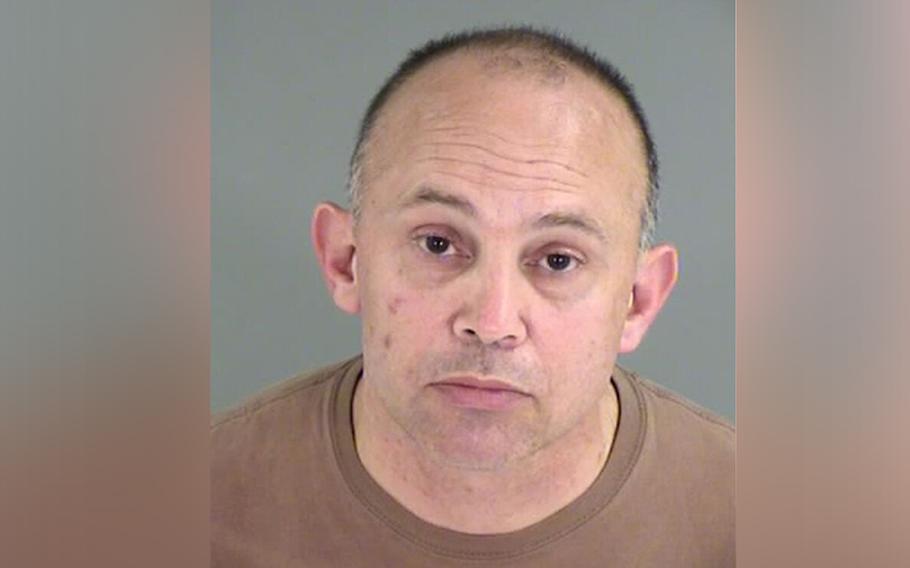 A Navy security officer arrested on a charge related to prostitution in Virginia is assigned to U.S. Fleet Forces Command, the service confirmed.
Lt. Cmdr. Charles Cranston, 47, was arrested Thursday after an incident near Richmond on Nov. 2, Henrico County Police records show. He is a longtime member of the Navy's law enforcement and security branch.
Cranston is charged with commercial sex trafficking to receive money, a felony involving soliciting, recruiting or encouraging a person to engage in prostitution, the police records said.
"The Navy takes this matter seriously and is fully cooperating with law enforcement," Lt. Cmdr. Madisyn Hansen, a Fleet Forces Command spokeswoman, said on Monday.
A Henrico County Police spokesman confirmed that an investigation is in progress. "We will provide additional details as soon as we are able," Lt. Matthew Pecka said Monday.
Cranston has served in the Navy for 27 years, according to his LinkedIn profile. A few years ago, he served as the enlisted community manager for the master-at-arms rating. To qualify for the rating, sailors must obtain secret security clearances and cannot have military or civilian convictions within three years.
Prior to the 9/11 attacks, a sailor with that rating was primarily charged with overseas law enforcement. But in the last 20 years, the rating has become more focused on security, force protection and antiterrorism.
Cranston is currently a security officer with Fleet Forces Command's Anti-Terrorism Force Protection unit in Norfolk, Task and Purpose reported.
In fiscal year 2022, he was selected for promotion to commander, the Navy equivalent to a lieutenant colonel, a Navy message stated in June.
Over the weekend, information about his arrest was shared on the Navy section of the Reddit social media platform and on several military-related Facebook pages.
Various comments or posts accused administrators of a 7,000-member private Facebook group for masters-at-arms of trying to silence discussion of the officer's misconduct by deleting several member posts or booting users.
"While open discussion is encouraged, bashing (has) no place on this page," wrote Matt Whaley, an administrator for the group, according to a screenshot of a post shared on the "Master At Arms Memes" humor page. "Our justice system presumes innocent until proven guilty."
Cranston is slated to appear in court for a hearing to appoint an attorney on Dec. 10, Henrico County court records show.
---
---
---