Guam-based sailor pleads not guilty to charges stemming from fatal car crash
By
Stars and Stripes
February 17, 2022
---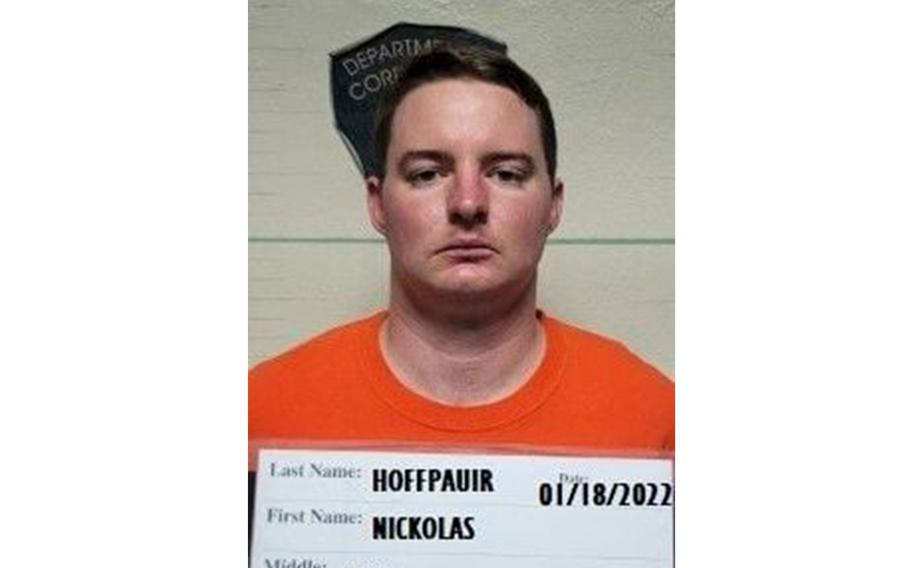 A sailor on Guam pleaded not guilty in Superior Court on Wednesday to a multitude of driving offenses stemming from a deadly car crash in Yigo last year, local media reported.
Nickolas Kyle Hoffpauir, 23, is charged with vehicular homicide as a second-degree felony, negligent homicide as a third-degree felony, misdemeanor reckless driving with injuries, as well as speeding and unsafe lane change violations, according to a copy of the indictment filed on Feb. 1.
Hoffpauir is accused of striking a vehicle driven by Pedro Tevar, 59, while attempting to pass another vehicle on Dec. 9, according to a Jan. 19 magistrate's complaint. Tevar's vehicle then struck a concrete pole, the complaint states. He was pronounced dead a short time later at Guam Regional Medical City.
A spokeswoman for Joint Region Marianas, which has authority over the military on the U.S. island territory, identified Hoffpauir as a Navy sailor but declined to provide further information.
"Our deepest sympathies are with the victim's family during this tragic time," spokeswoman Lt. Cmdr. Katie Koenig told Stars and Stripes by email Thursday.
Koenig said the Navy was working closely with the Guam Highway Patrol, which has jurisdiction over the case.
Hoffpauir entered his plea before Judge Jonathan Quan but is expected back in court at an unspecified date before Judge Vernon Perez, The Guam Daily Post reported Thursday.
The crash occurred on four-lane Route 1 near the near the Guam Animals in Need shelter on the northern tip of the island, the Pacific Daily News reported Jan. 19.
Hoffpauir, northbound in his 2002 Nissan Maxima at about 3 p.m., attempted to pass a pickup truck, the complaint states. According to police, Hoffpauir said he changed lanes, saw Tevar's slower moving 2002 Nissan Pathfinder in front of him and slammed on the brakes.
Hoffpauir lost control and his car slid off the roadway, the complaint states. A portion of his Maxima came back onto the outer lane and struck Tevar's Pathfinder. Tevar lost control and crashed into the pole.
Hoffpauir told police he didn't know how fast he was going at the time of the crash, the complaint states.
---
---
---
---