Navy reservist from Texas is latest service member to die from COVID-19
by
Wyatt Olson
Stars and Stripes
November 30, 2021
A 47-year-old Navy reservist is the latest member of the U.S. armed forces to die from complications of COVID-19, the coronavirus respiratory disease.
Petty Officer 1st Class William E. Matthews, an electronics technician from Lewisville, Texas, died Nov. 24, according to a Navy Reserve Force news release issued Monday.
Matthews, assigned to Navy Reserve Center Forth Worth, was admitted to Lewisville Medical Hospital on Nov. 6, according to the release.
The Navy did not disclose whether Matthews had been vaccinated against COVID-19. More than 87% of Reserve sailors have been vaccinated as of Nov. 24, according to Navy statistics.
Navy Selected Reserve sailors have until Dec. 28 to be fully vaccinated, meaning they must have their final dose by Dec. 14, the Navy announced in October. More than 95% of active-duty sailors are fully vaccinated, the service said Nov. 15.
Matthews is the fourth Navy reservist to die from COVID-19, USNI News reported Monday. He is the 16th sailor whose death is attributable to the coronavirus, according to USNI and Navy reports.
The first sailor to die of COVID-19 complications, Chief Petty Officer Charles Robert Thacker Jr., 41, was an aviation ordnanceman assigned to the aircraft carrier USS Theodore Roosevelt. Thacker, of Fort Smith, Ark., died in April 2020 in Guam, where the carrier had docked after the virus swept through its crew.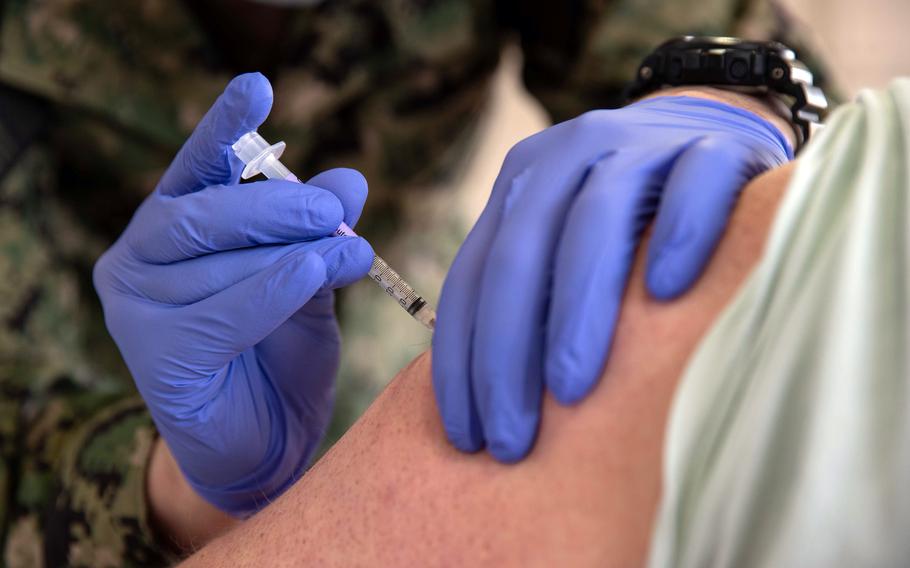 ---
---
---
---