Yokosuka-based sailor accused of drunken driving after wrong-way crash on expressway
by
Seth Robson and Hana Kusumoto
Stars and Stripes
June 30, 2021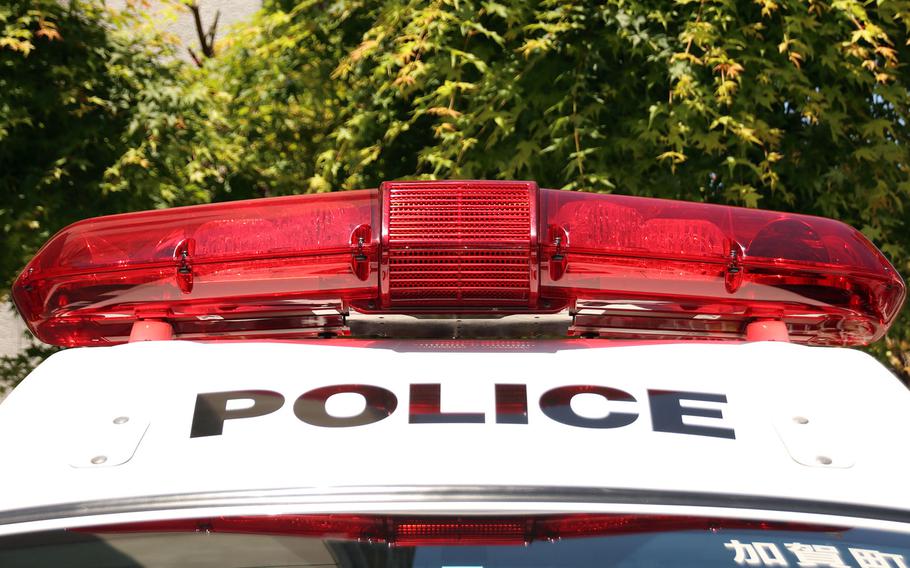 TOKYO — Japanese police say a U.S. Navy sailor was intoxicated when he crashed his vehicle into two trucks on a Japanese expressway on May 16 in Yokohama.
The unnamed service member, who is assigned to Yokosuka Naval Base, was "involved in a multi-vehicle accident, driving the wrong way on the Shuto Highway, after entering from an exit ramp" at about 3:45 a.m., base spokesman Randall Baucom said in an email Wednesday.
"The sailor was treated at a local hospital and the occupants of the other vehicles did not seek medical care at the scene," he said.
The Navy did not provide the sailor's name, age, rank or unit, and a Kanagawa Prefectural Police spokesman identified the driver only as a 25-year-old petty officer third class. It's customary in Japan for some government officials to speak the media without giving their names.
The sailor told police he drank alcohol in his car in Tokyo after driving there by himself, according to the spokesman. Police referred a case of suspected drinking and driving to the Yokohama District Public Prosecutor's Office without making an arrest, he said.
In Japan, it is prosecutors, not police, who decide on formal charges.
The Kanagawa newspaper reported Wednesday that liquid containing cannabis was found in the sailor's vehicle after the crash and in the ambulance that took him to hospital. The police spokesman declined to comment on the allegation, citing the ongoing investigation.
Baucom said the Navy is cooperating with police.
"The Navy takes all allegations involving misconduct of our Sailors very seriously," he said.