Navy needs to do a better job managing fatigue among sleep-deprived sailors
by
Jennifer H. Svan
Stars and Stripes
May 28, 2021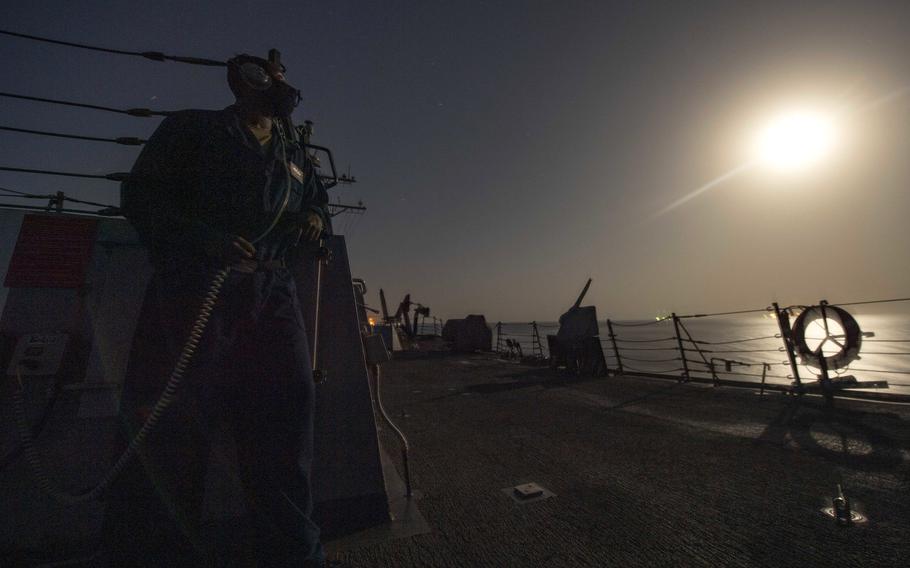 Sailors still are not getting enough sleep more than three years after the Navy issued a policy to address fatigue in the wake of two deadly collisions blamed in part on sleep deprivation, a government watchdog said.
Only about 14% of officers received the recommended seven hours or more of sleep during their most recent deployment, and 67% received five hours or less, the Government Accountability Office found. About 84% said fatigue-related conditions among the crew often or sometimes affect ship operations.
One officer "had observed other officers degrade to near senselessness while attempting to safely navigate a ship — because of leadership's disregard of sleep requirements," the officer told the GAO.
"The Navy is not ensuring that its sailors are sufficiently rested for optimal performance and safety," the GAO concluded in a report released Thursday.
While the service has taken steps to collect more information on fatigue in the surface fleet, it is not "measuring and managing fatigue in a timely manner," the report said.
The Navy committed to a comprehensive review of the ill effects of sleep deprivation following two separate deadly collisions in 2017 involving the guided-missile destroyers USS Fitzgerald and USS John S. McCain, in which a combined 17 sailors died.
In both cases, bridge watch standers had little to no sleep the night before the collisions, which impaired their situational awareness and ability to react to an emergency.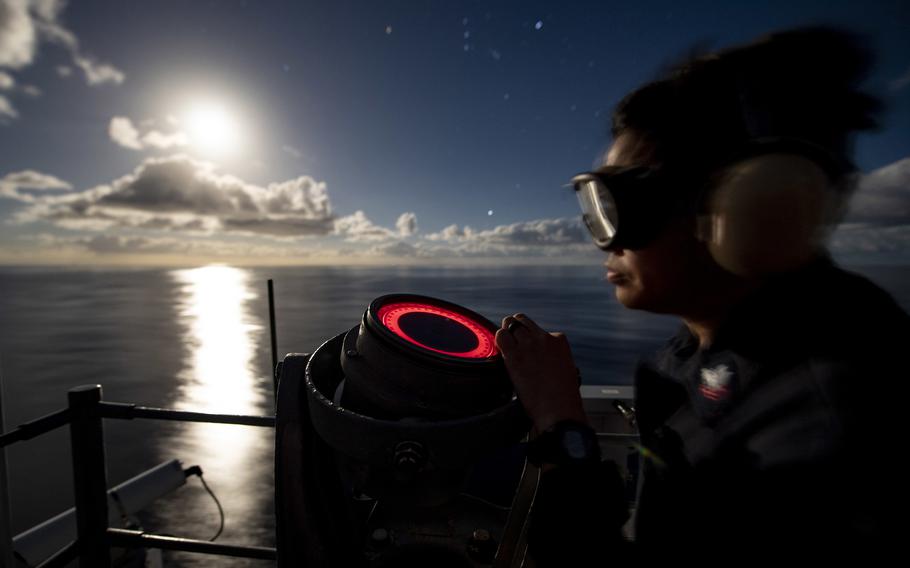 Overwork and training deficiencies were other root causes in the incidents, the Navy review found.
Sleep deprivation can impair job performance, yet active-duty service members are twice as likely as civilians to go without enough shut-eye, said a Pentagon report to Congress earlier this year.
The GAO's review from 2019 to 2021 was aimed at determining to what extent the Navy has acted to address sailor fatigue, resize surface ship crews to handle workload and improve training in the surface fleet.
Much of the report addressed fatigue. After the 2017 collisions, the Navy directed commanding officers to establish a seven-hour sleep minimum, limit continuous work shifts to no more than eight hours and limit workdays to no more than 12 hours.
But those practices have been implemented inconsistently, the GAO found after surveying surface warfare officers who had been to sea in the last 12 months and who were responsible for managing the sailors who stand watch over critical ship functions.
Among its findings: Only 40% of Navy surface ships had implemented a seven-hour sleep minimum and less than 20% had limited workdays to a maximum of 12 hours.
"We estimate that 86% of officers received less than the target seven hours of uninterrupted sleep a day, and that most of these respondents were not able to supplement their lack of sleep with a two-hour continuous nap, per policy," the report said.
Workload, required meetings and drills were preventing adequate sleep, the Navy found in a separate survey. Both the Navy and GAO found that sailors spent the majority of their day working, which allowed for limited personal time, including sleep.
The GAO also found that the Navy routinely assigns fewer crewmembers to ships than its workload studies have determined are needed to safely operate them.
The Navy should revise its guidance and practices to better measure sailor fatigue and address the factors causing sailor fatigue and inadequate sleep, the GAO recommended.
It also suggested the Navy use required positions when reporting crew sizes and projecting personnel needs, and factor training into sailor workload. The Pentagon concurred with the recommendations.
Twitter: @stripesktown