Okinawa-based Marine gets one-year suspended sentence for LSD possession
By
Matthew M. Burke and Keishi Koja
Stars and Stripes
September 9, 2022
---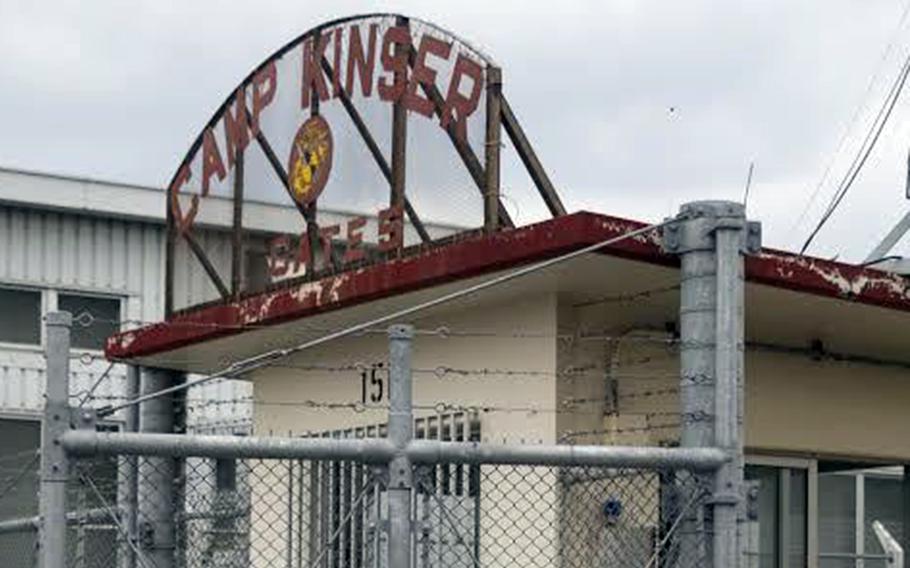 NAHA, Okinawa – A Japanese court handed a Marine sergeant a one-year suspended sentence Friday for a small of amount of LSD found at his residence on Camp Kinser.
Sgt. Christian Matlock, 24, pleaded guilty on Sept. 2 in Naha District Court to violating Japan's Narcotics and Psychotropics Control Law, District Court Judge Takashi Kato said during Friday's sentencing hearing. Matlock possessed a piece of paper that contained lysergic acid diethylamide, or LSD.
A "military friend" recommended the synthetic hallucinogen to Matlock, a mortarman with the 3rd Marine Logistics Group, Kato said from the bench.
Matlock had second thoughts and did not ingest the narcotic, Kato said.
Matlock, a native of California, is assigned to Kinser, a Marine Corps logistics base in Urasoe, logistics group spokesman 1st Lt. Johnny Coronel wrote in an email to Stars and Stripes on Wednesday.
Authorities discovered the drug in Matlock's possession on Nov. 22, 2021, but he wasn't charged until July 8, a spokeswoman from the Naha District Public Prosecutor's Office said Tuesday, citing the indictment. Japanese authorities provided no further details about his apprehension.
It's customary in Japan for some government officials to speak to the media on condition of anonymity.
At Matlock's Sept. 2 trial, prosecutors sought a year in prison with hard labor, the spokeswoman said. The Marine's attorneys had requested a suspended sentence.
Matlock's sentence is suspended for three years, meaning if he commits another offense in Japan during that time, he must serve the 12-month sentence.
Kato said several factors played into his sentencing decision. Matlock did not possess a large quantity of the drug, he admitted his guilt and showed remorse; he also faces military justice.
"I'm looking forward to you recovering from this and not repeating this," Kato said.
Matlock's supervisor plans to support and assist the Marine in his rehabilitation, Kato said.
"We are aware of the matter and take all instances or allegations of misconduct such as this seriously, and the vast majority of our Marines and Sailors uphold our standards of conduct," Coronel said.
---
---
---
---