Marines identify corporal killed in single-vehicle crash on Okinawa
Stars and Stripes
May 20, 2022
---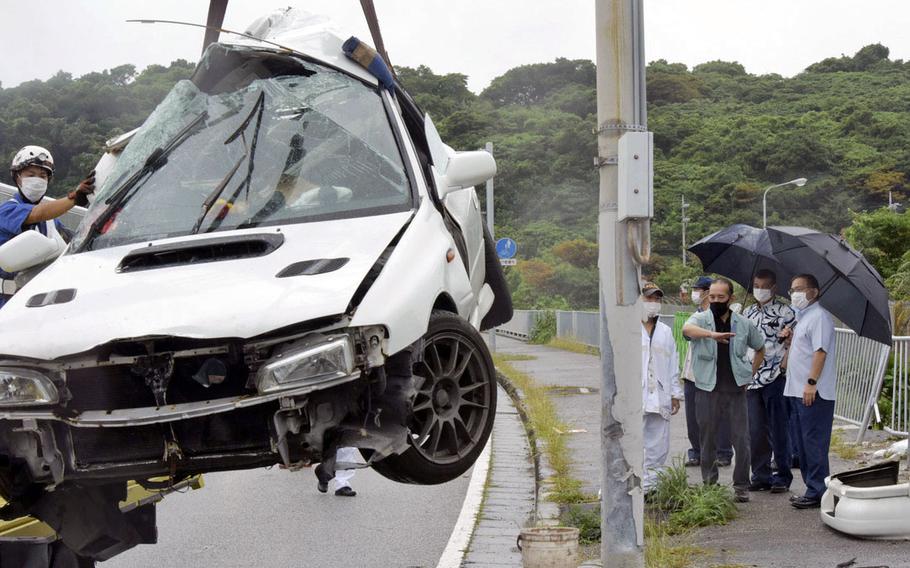 The Marine Corps on Friday identified Cpl. Jovennie Anthony Jeremiah as the Marine who died May 14 following a single-car crash outside Camp Foster, Okinawa.
Jeremiah, 23, of the Headquarters and Service Battalion at Foster, was pronounced dead at 6:14 a.m. at U.S. Naval Hospital Okinawa on the base, Takaho Kinjo, an Okinawa city police interpreter, told Stars and Stripes at the time.
"Our deepest sympathy and steadfast support go out to his family and loved ones during this difficult time," spokeswoman LaDonna Davis of Marine Corps Installations Pacific told Stars and Stripes by email Friday. The command provided no further information.
Okinawa police said Jeremiah's car veered off Route 58 not far from a Foster gate and crashed into a light pole and pedestrian fence. It was the second fatal accident and the fourth this month along a stretch of road that Okinawa authorities deem one of the most dangerous on the island.
Police have yet to identify the accident's cause, a spokesman for the Okinawa Police Station told Stars and Stripes by phone Friday. Government spokespeople in Japan customarily speak to the media on condition of anonymity.
Officers are checking the security cameras around the area to see what caused the crash, including how fast the car was moving.
However, police have asked the South National Highway Office on Okinawa to take preventive actions, including installation of traffic poles and application of a non-slip coating to the accident area, the spokesman said.
On May 8, another vehicle driven by a Marine left the roadway at nearly the same site and killed a 61-year-old pedestrian. Police questioned but did not detain Lance Cpl. Joshua David Siegel. Alcohol was not a factor in the crash, police said.
Around 1 a.m. May 15, a Marine suspected by police of drunken driving collided with a local taxi, a police spokesman said Tuesday.
Davis identified the driver as a member of 3rd Maintenance Battalion, 3rd Marine Logistics Group, headquartered at Camp Kinser, but declined further comment, citing an ongoing investigation.
The taxi driver was treated for minor injuries at a local hospital, according to police.
---
---
---
---