Court awards $11.6 million to Okinawans who suffered impermissible levels of US aircraft noise
By
Matthew M. Burke and Mari Higa
Stars and Stripes
March 10, 2022
---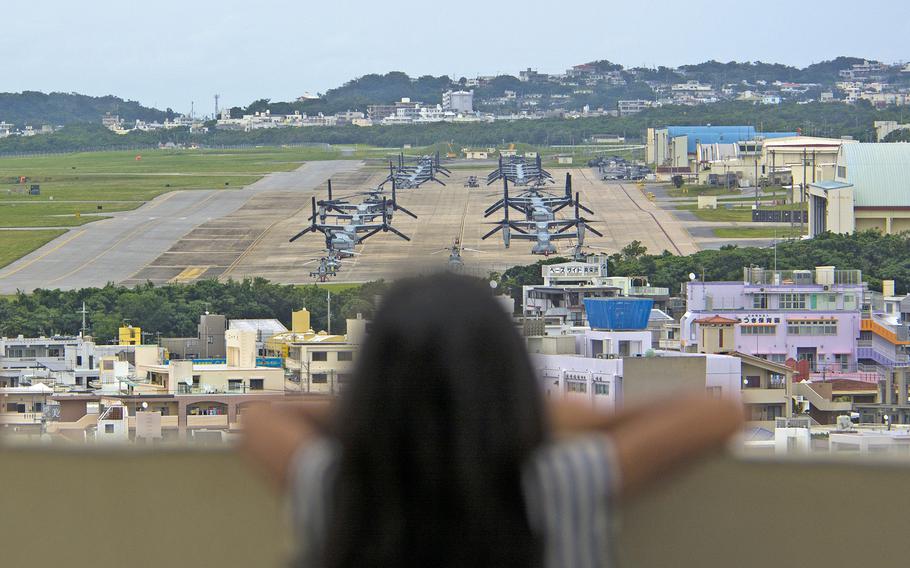 OKINAWA CITY, Okinawa — A Japanese court on Thursday awarded $11.6 million to people living with military aircraft noise from Marine Corps Air Station Futenma, the latest in a series of lawsuits seeking compensation for U.S. air operations over Okinawa.
A three-judge panel from the Okinawa city branch of Naha District Court found the 3,139 plaintiffs — divided into two tiers of exposure — suffered impermissible levels of noise.
One group will receive about $5,816.25 per resident, or $77.55 per month, starting three years before the filing date, July 2, 2018, to the end of oral arguments on Sept. 30. The second group will receive $38.78 per month for 75 months, or $2,908.50 per resident.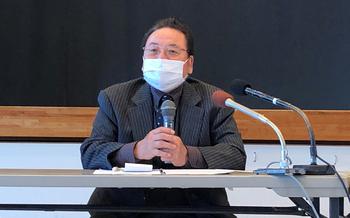 The Japanese government is responsible for paying damages from noise cases involving U.S. military aircraft.
The plaintiffs had sought $9,693 and $5,816 per resident, respectively.
"We are unsatisfied," the plaintiffs' leader, Kenei Yamashiro, 83, said after the verdict. "The noise itself is increasing, however, the compensation amount is lower than what we expected."
Yamashiro said the group will consider appealing the decision. The Okinawa Defense Bureau, which represents Japan's Ministry of Defense on the island, could not be reached for comment after court Thursday to see if the Japanese government will appeal.
The lawsuit was one of two legal challenges to noise from MCAS Futenma aircraft, which includes MV-22 Osprey tiltrotors. The other suit seeks compensation but for flights to cease from the air station.
Yamashiro said his group wanted to stop the flights, as well, but left that claim out because it could drag out proceedings. Many of the plaintiffs are elderly, he said.
Chief Judge Kenta Adachi admonished the Japanese government for the noise at the conclusion of the trial, calling it "illegal" due to its impact on residents' daily lives. He said the noise was a source of anxiety, irritation and emotional damage. Night flights also disturb residents' ability to sleep.
Between 1982 and December 2018, residents living around U.S. bases on the island filed five separate lawsuits over military aircraft noise, according to an Okinawa prefecture publication, "US Military Bases in Okinawa." Three of those cases were filed over the noise at Kadena Air Base and two related to MCAS Futenma.
The largest settlement came in 2017, when a three-judge panel awarded 22,054 residents living around Kadena $265 million. At least three other noise-related lawsuits were filed since December 2018.
Residents are not precluded from joining multiple lawsuits, Makoto Kamiya, attorney for an ongoing Kadena lawsuit filed in January, told Stars and Stripes that month.
---
---
---
---