Okinawans living near Kadena Air Base, MCAS Futenma seek $1.8 million over aircraft noise
by
Aya Ichihashi
December 4, 2019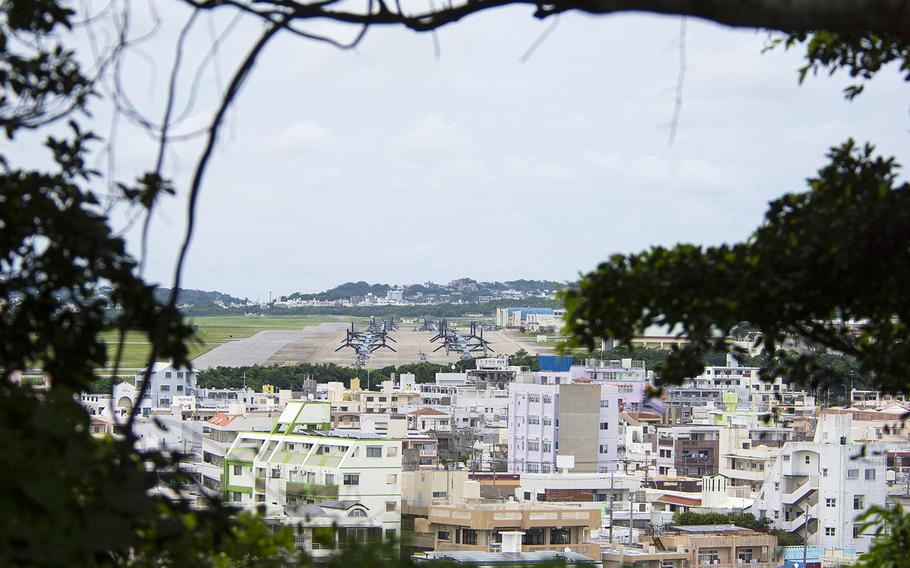 CAMP FOSTER, Okinawa — Neighbors of two U.S. air bases on Okinawa have filed new lawsuits seeking compensation from the Japanese government for physical and mental damage from aircraft noise, according to local media reports.
Two suits, both filed Saturday, seek $1.8 million in compensation: $1.16 million for 110 residents around Kadena Air Base and $642,00 for 102 residents near Marine Corps Air Station Futenma.
A spokesperson for the Okinawa Defense Bureau, an arm of the Japan Ministry of Defense, said it had not yet received the complaint and declined comment. A plaintiff's lawyer was unavailable for comment.
In April, the Fukuoka High Court Naga Branch reduced by $3 million a $22.6 million award in a similar suit involving MCAS Futenma and dismissed the plaintiffs' demand to halt flight operations there.
A separate lawsuit filed in 2018 by 2,800 residents near Futenma seeks $10 million in damages and is still pending.
ichihashi.aya@stripes.com Twitter: @AyaIchihashi