Marine tilt-rotor squadron shifts from Spain to Sicily
by
Alison Bath
Stars and Stripes
December 29, 2021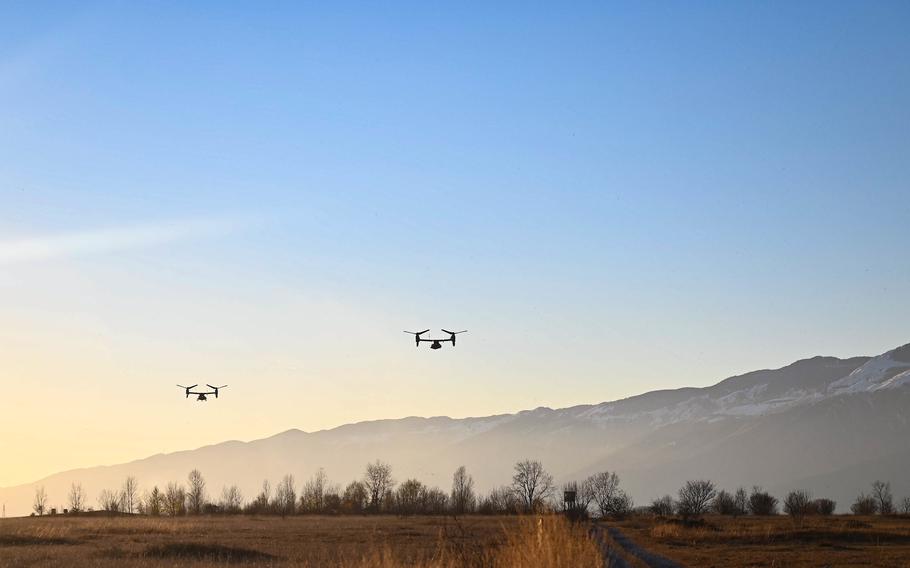 NAPLES, Italy — A U.S. Marine Corps tilt-rotor squadron has been assigned to Naval Air Station Sigonella in Sicily to provide air support for military operations in Africa.
Marine Medium Tiltrotor Squadron 365 arrived in November and is operating as part of Marine Corps Forces Europe and Africa's north and west Africa response force, according to a statement Tuesday.
The squadron flies MV-22 Ospreys as the air combat element of a crisis response force. It has aircraft on alert and ready to assist with a variety of needs, said Maj. Thomas Gruber, operations officer for the squadron.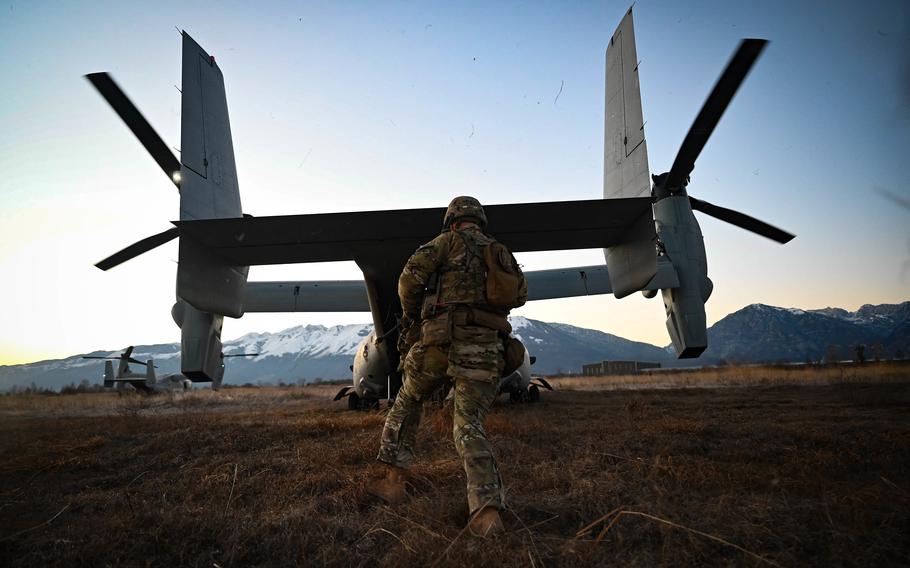 The statement did not say how many Ospreys were involved in the move. Normally, a Marine Osprey squadron consists of 12 aircraft. 
MARFOREURAF said Wednesday the squadron is the north Africa ACE while another unit assigned to Combined Joint Task Force – Horn of Africa at Camp Lemonnier in Djibouti will be the east Africa ACE. There are no plans to provide additional tilt-rotor capability at this time, MARFOREURAF said. 
NARF-ACE operations also include C-130 aircraft, the statement said.
Earlier this month, the detachment participated in an air-to-ground training exercise with the 173rd Infantry Brigade Combat Team (Airborne) and the U.S. Air Force at Aviano Air Base, in northeastern Italy.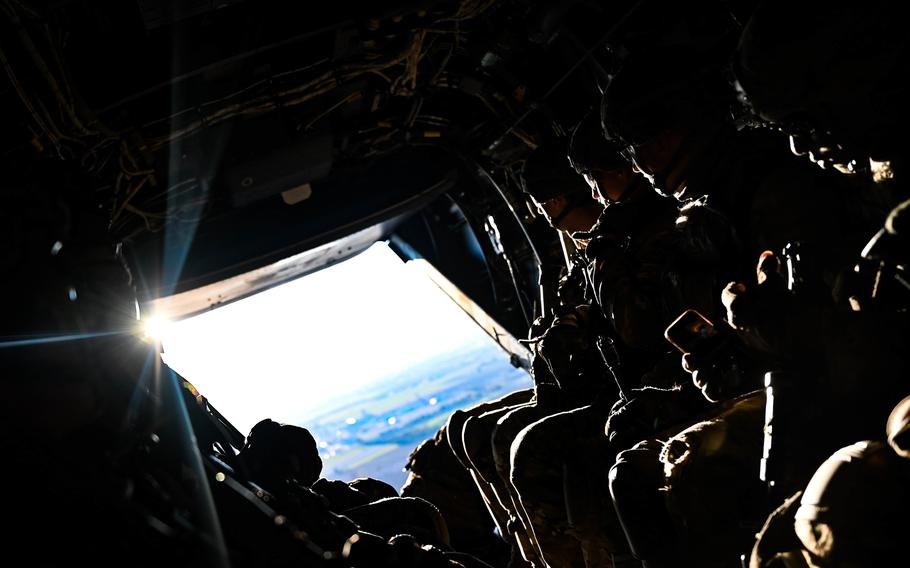 In November, the squadron flew NATO ambassadors to the British navy's HMS Queen Elizabeth off the coast of Italy to view U.K. and U.S. F-35 Lightning jets take off and land.
"We're always flying training events, including integration with the (NARF) ground combat element based in northern Italy," said Gruber, adding that the unit previously was based in Rota, Spain.
The unit is the newest to make NAS Sigonella its home, the release stated.
The Navy's Helicopter Sea Combat Squadron 28 (Detachment 1), which flies MH-60S armed helicopters, arrived in August with about 25 officers and enlisted members.
---
---
---
---