New recruiting campaign seeks to rekindle old Marine Corps spirit in veterans
by
Chad Garland
Stars and Stripes
November 26, 2021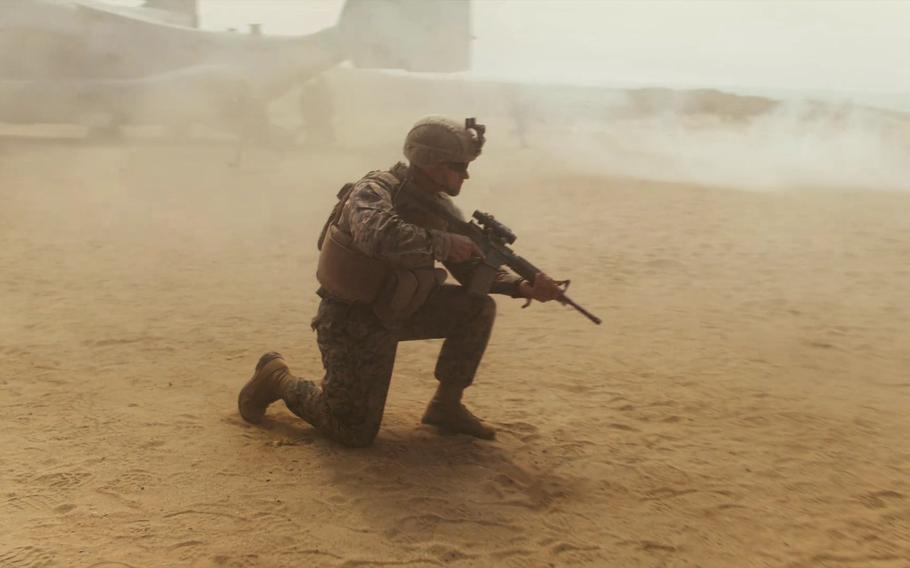 A one-minute video released on Veterans Day is part of a new push to inspire not only would-be Marines, but also those who have already served, as the Corps looks for ways to bring more veterans back to active duty.
The recruiting spot, titled "Full Circle," is the first part of a Marine Corps Recruiting Command campaign called "Operation Semper Fi." Lt. Col. Rob Dolan, the command's director of advertising, said it is "designed to rekindle the enthusiasm of our Marine veteran population for our Corps."
The new ad begins at a small town parade where a young man watches a formation of Marines pass. It then follows that man through his military career and into civilian life, where he continues to serve his community.
The spot ends with the same man at another parade, this time older and grayer, before the camera pans to a young woman with a gleam in her eye as she watches Marines march past.
Part of the campaign's goal is to "revitalize the pride and purpose" of being a Marine for those veterans whose guidance matters in the lives of the younger generation, Dolan said in an email this week.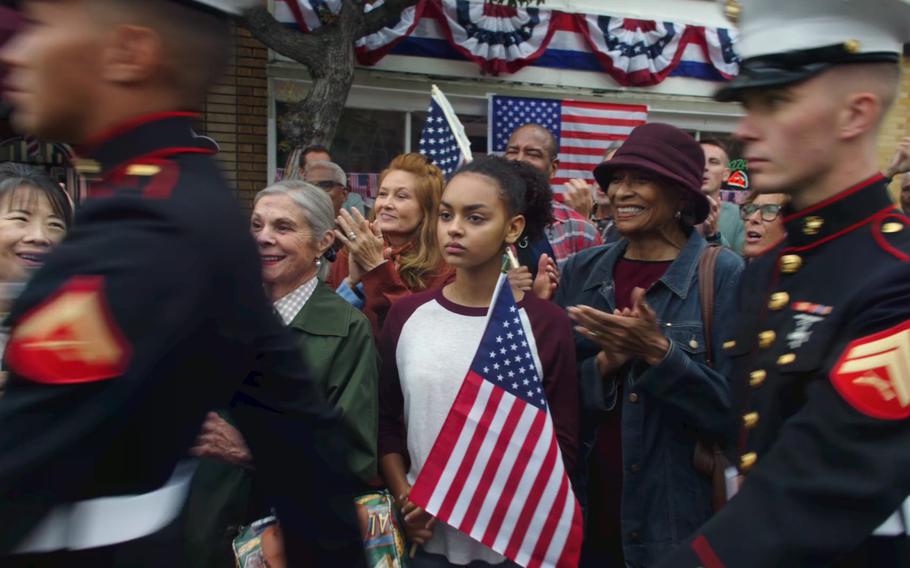 The day before the video was released is traditionally when countless Marine veterans mark the service's birthday at events or in social media posts, where they harken back to their time in the service.
Keeping those veterans "in the know" about the service helps keep that spirit alive, building a relationship that leads prospects to join up, Dolan said. Officials are now looking to attend more veterans organization meetings and host more veterans at recruiting events, he added.
A new landing page on Marines.com is also in the works to help veterans connect with their local recruiting stations, Dolan said. The new recruiting video is intended to show prospective Marines and their parents that "even just one enlistment … can lead to a life of significance and that Marines are a breed apart," he said.
The campaign also launched just days after Marine Corps Commandant Gen. David Berger released his plan for redesigning the service's personnel system to focus less on recruiting fresh bodies and more on retaining mature Marines, to include bringing more veterans back into the fold.
Berger called for new options for those who've left active duty to return at their former rank or, if they've gained "critical career experience" in the civilian world, possibly at a much higher grade.
"I can envision a Marine who left active duty as a captain or corporal rejoining our ranks as a lieutenant colonel or gunnery sergeant, respectively, after spending 5-7 years working in a cyber or IT field where the service currently lacks capacity," Berger wrote in the plan, called "Talent Management 2030."
The Corps has the highest turnover in the military, releasing 75% of Marines after their first enlistment each year, many of whom are targeted by recruiters from other services like the Army National Guard. The Corps hopes to change that.
"If we do our job right, they'll never go to the Army or the National Guard to begin with," said Maj. Gen. Jason Bohm, head of the service's recruiting command, at a media event Monday, the Marine Corps Times reported.
Dolan said the new ad "wasn't myopically focused on recruiting veterans back to the Marine Corps," but the recruiting command is "definitely interested in engaging Marine veterans with a desire to return to service."
---
---
---
---