Japan Coast Guard rescues snorkeling Marines captured by Okinawa rip current
by
Matthew M. Burke and Mari Higa
Stars and Stripes
November 4, 2021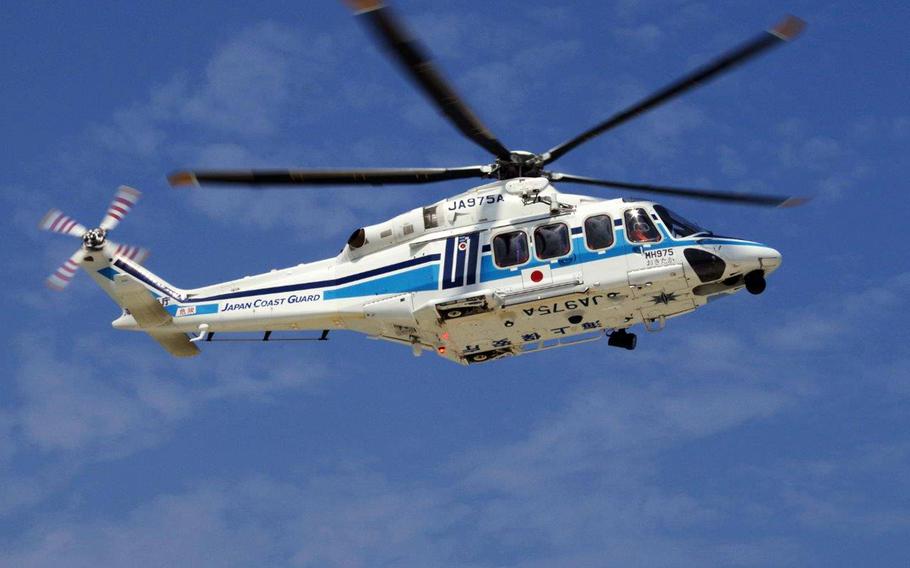 CAMP FOSTER, Okinawa – A group of Okinawa-based Marines were rescued by the Japan Coast Guard after they were sucked out to sea while snorkeling, coast guard officials said.
The incident began shortly before 3:25 p.m. Saturday just off Sosu Beach at Kunigami village on the northeastern tip of Okinawa, a spokesman for the coast guard's 11th Regional Headquarters told Stars and Stripes by phone Thursday.
Five Marines from Camp Schwab were snorkeling when three were swept away from shore, the spokesman said. The Marines were plucked from the ocean about two hours later and delivered to the U.S. military, he said.
"I am so glad that they didn't lose their lives," another spokesman, from the Nakagusuku Coast Guard Office, told Stars and Stripes on Thursday. It's customary in Japan for some government officials to speak to the media on condition of anonymity.
The five Marines were spotted swimming and diving earlier that afternoon by a group of Japanese people camping nearby, the Nakagusuku spokesman said. Two Marines came ashore and turned back to see the others being swept out. The most likely culprit was a rip current, he said.
The three Marines, wearing wetsuits and snorkels, waved for help and the campers called emergency services, the spokesman said. He did not have identifying information for any of the service members.
The trio was spotted around 5:10 p.m. and rescued 11 minutes later by an MH977 AgustaWestland helicopter, the headquarters spokesman said. It landed at the nearby Ada fishing port, where they were picked up by the Marine Corps.
Marine Corps Installations Pacific did not immediately reply to an email seeking comment on Thursday.
"It is always good to check the weather and terrain before going out and be careful of rip currents," the Nakagusuku spokesman said. "Moreover, never go near water alone."
---
---
---