US Marines hit the beach in Israel as CENTCOM solidifies ties with longtime ally
by
John Vandiver
Stars and Stripes
November 2, 2021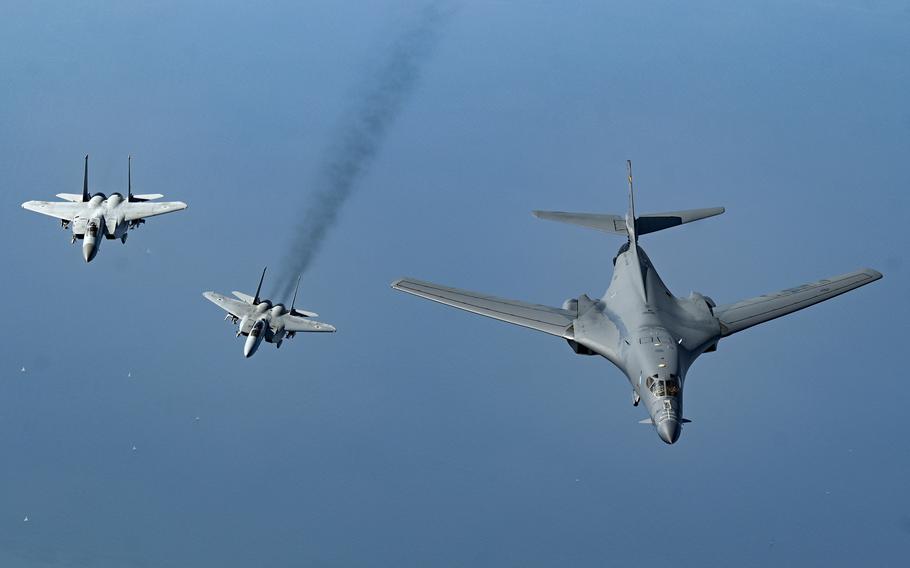 Some 500 U.S. Marines staged a beach-storming exercise in Israel during some of the first bilateral military drills since a major Pentagon realignment for the longtime allies.
On Monday, the Israeli Defense Force and the Bahrain-based U.S. Naval Forces Central Command launched the amphibious assault in Eilat, a Red Sea port town near Jordan, the 51/5th Marine Expeditionary Brigade said in a statement.
"This exercise is part of the next chapter in the U.S. Navy's and Marine Corps' long-standing relationship with Israel that is so vital to stability and security in the region," said Brig. Gen. Farrell Sullivan, commander of the Marine task force.
The three-week training also involves urban combat exercises, bomb disposal drills and firing the High Mobility Artillery Rocket System.
The exercise began days after Israeli fighters escorted a U.S. Air Force bomber on a patrol flight.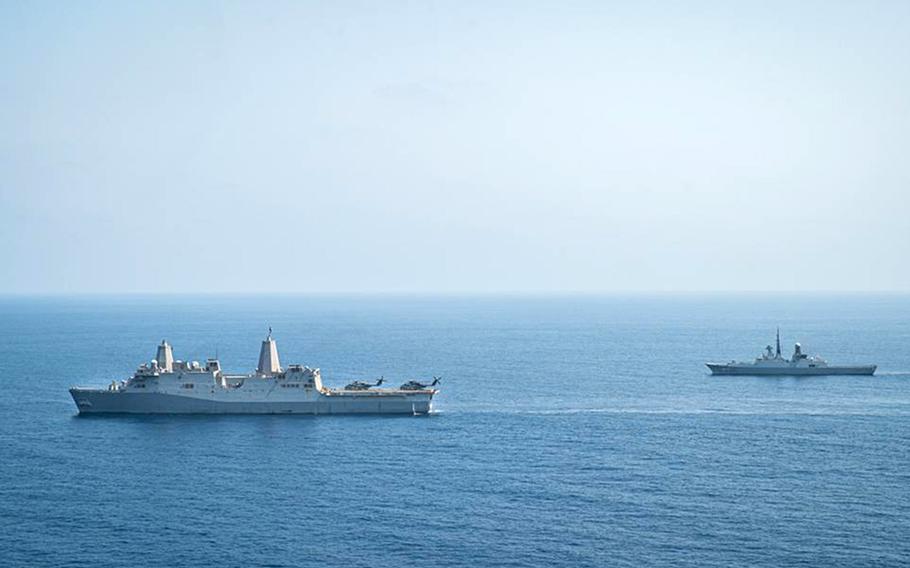 In September, U.S. Central Command took control over American military relations with Israel. For decades, this had been covered by U.S. European Command, based in Stuttgart, Germany.
The transfer of responsibilities to CENTCOM was touted by the military as a means of ensuring better coordination between the U.S., Israel and the Arab Gulf states.
The realignment was brought about in part by a 2020 diplomatic breakthrough brokered by the U.S. known as the Abraham Accords, which resulted in the normalization of relations between Israel and the United Arab Emirates and Bahrain.
Historically, the adversarial relationship between Israel and U.S. partners in the Gulf region was seen as an obstacle to aligning CENTCOM with Israel.
But some security analysts have long argued that CENTCOM is the better strategic fit for Israel, given that Iran is the main security threat in its area, while EUCOM's principal focus is countering Russia.
Some of that expected coordination among the U.S., Israel and various Arab states was on display Saturday, when a U.S. Air Force B-1B Lancer conducted a "presence patrol" with fighter plane escorts from Bahrain, Egypt, Israel and Saudi Arabia.
The five-hour, nonstop patrol originated in the Indian Ocean and flew over various strategic waterways.
---
---
---