'Finest and forever best': Cpl. Humberto Sanchez laid to rest in emotional funeral
by
Rashika Jaipuriar
The Indianapolis Star
September 14, 2021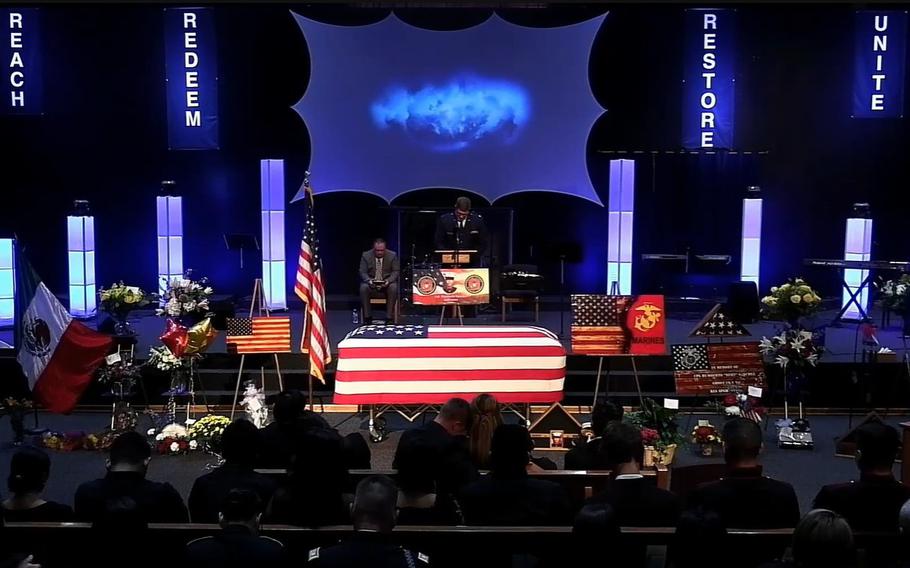 LOGANSPORT, Ind. (Tribune News Service) — The community came together Tuesday morning to pay their final respects to Marine Corps Cpl. Humberto Sanchez, lovingly known as "Bert."
He was praised by both loved ones and officials, including former Vice President Mike Pence, at Life Gate Church, surrounded by American flags and a Mexican flag — both important parts of his identity.
Sanchez was "one of our state's finest and forever best," Gov. Eric Holcomb said at the service.
Sanchez, 22, was one of 13 service members killed in a suicide bombing on Aug. 26 in Kabul, Afghanistan. Sanchez was serving in the 2nd Battalion, 1st Marine Regiment out of Camp Pendleton, Calif., according to the U.S. Department of Defense. He was assigned to serve as an embassy guard in Jordan before being sent to Kabul to assist with the evacuation of more than 100,000 Americans and Afghan refugees.
He lived up to the Marines motto " Semper Fi," said Chaplain Cpt. Blake Campbell. The Latin phrase means "Always faithful."
Pence called Sanchez a "brave and selfless Hoosier" and "true American." He shared the story of Sanchez's final moments in Kabul, assisting vulnerable adults and children as they fled for safety.
"I'm told he never gave up till his job was done. He stayed at his post," Pence said. "No one will ever say it better than his mother did. 'In those final moments of his life, it was a work of heart.' "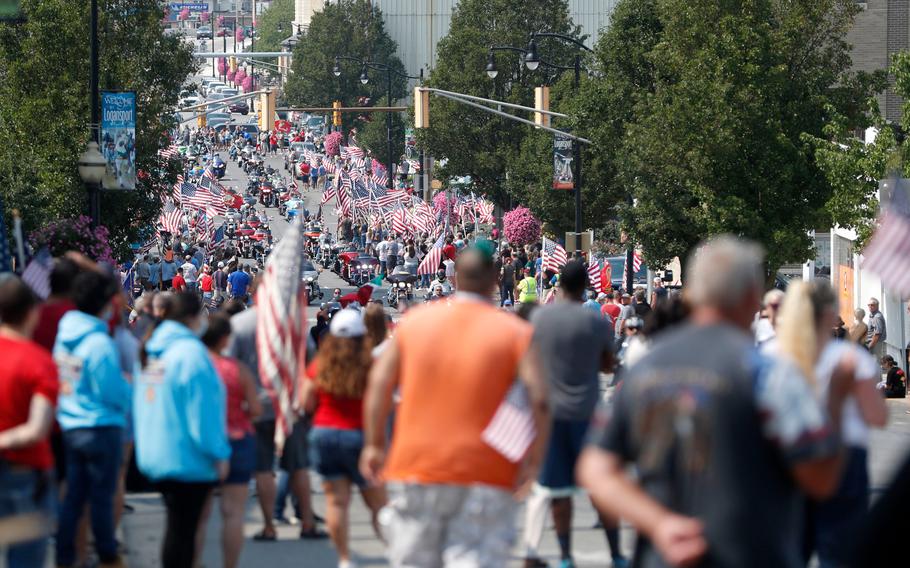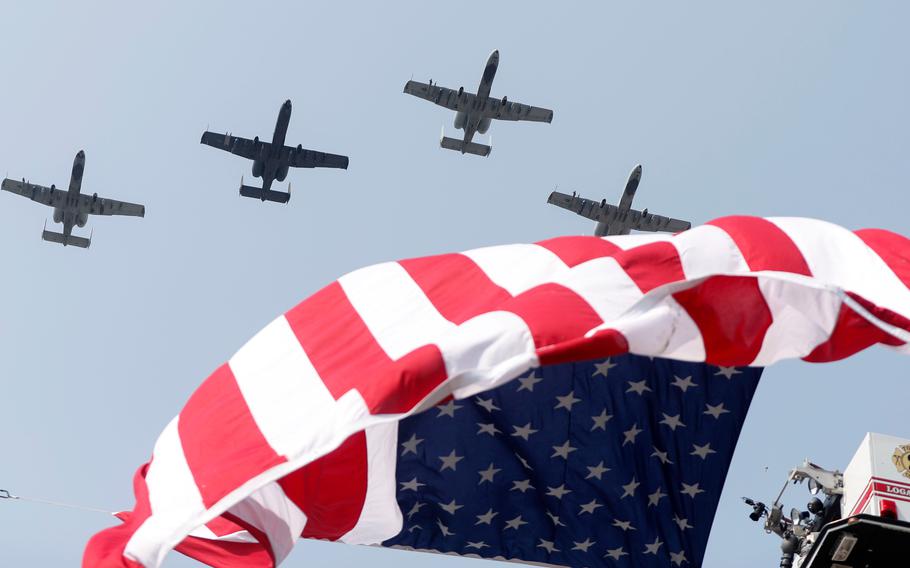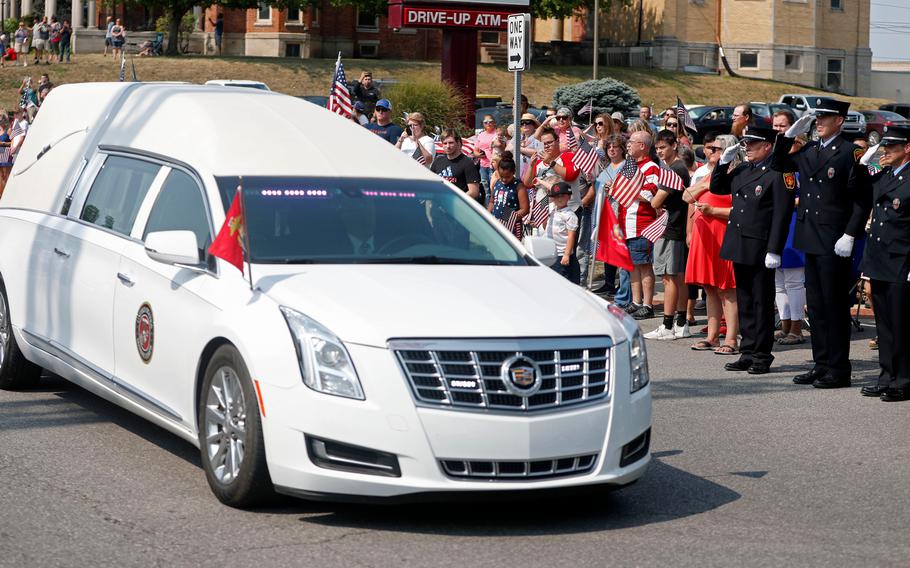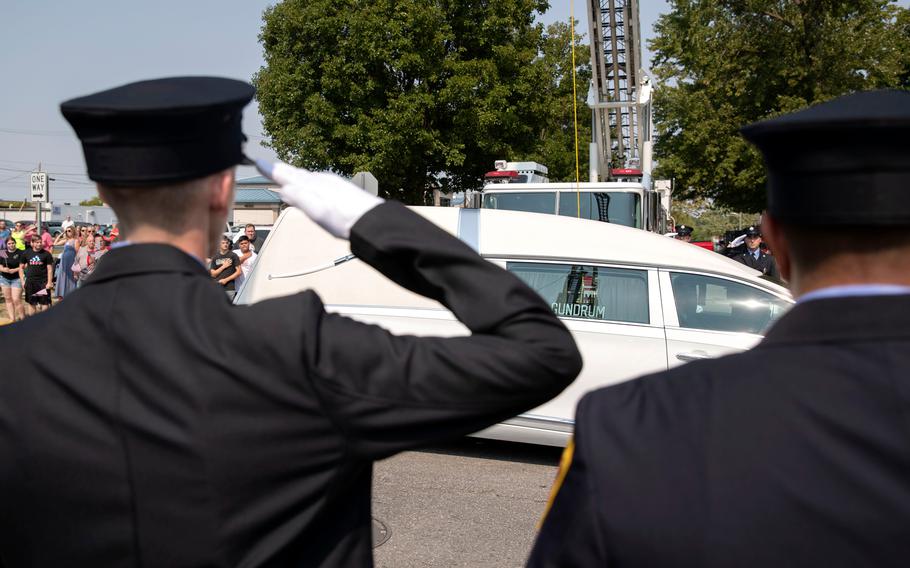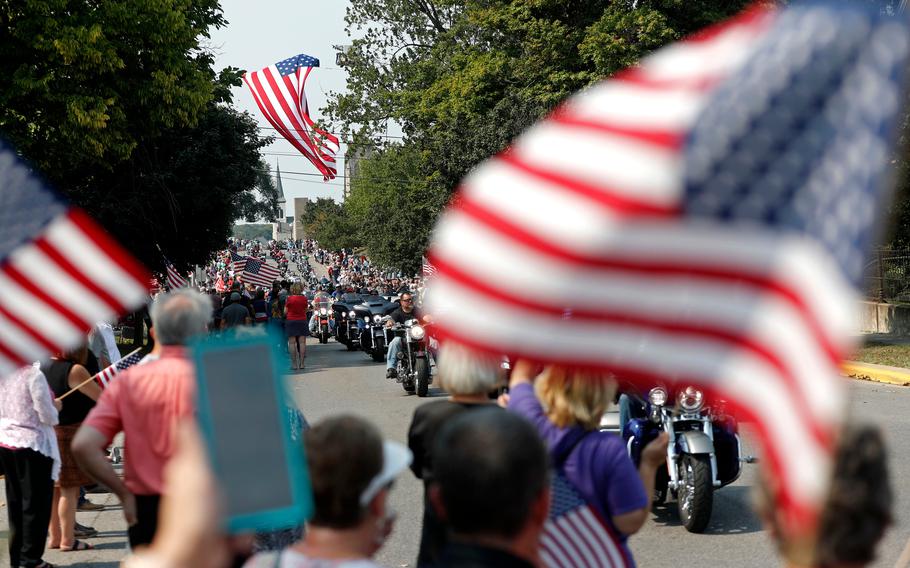 Sanchez will inspire generations of Hoosiers and Americans, Pence said.
"I wish I'd met him," Pence said. The thousands of people who gathered for Sunday's homecoming procession is "a testament to the impact that your son had on this community ... and on the hearts of people all across this country."
The former vice president spoke to the fallen Marine's mother, too.
"Coral, we will tell his story," Pence said. "We will tell about his courage. We will tell about his selfishness. And let me assure you, he will never be forgotten."
Sanchez's death has left an undeniable mark across the city he called home, where he played sports and graduated high school just a few years ago. Signs in front of several businesses and restaurants say "Thank you." T-Shirts and yard signs carry his face and say "Our hero!"
Thousands showed up to honor him for a homecoming procession, escorting his body from from Grissom Air Force Base to Logansport.
"We not only remember and honor and grieve for a United States Marine," said Campbell. "We grieve the loss of a son, a brother, a friend."
"We can never repay the debt of gratitude we owe this family and others like them ... But we must never stop trying," Holcomb said. "Your family just got about 6.8 million Hoosiers bigger."
—
©2021 The Indianapolis Star.
Visit indystar.com.
Distributed by Tribune Content Agency, LLC.