Marines bolster embassy security after unrest in tiny African kingdom of Eswatini
by
Chad Garland
Stars and Stripes
July 9, 2021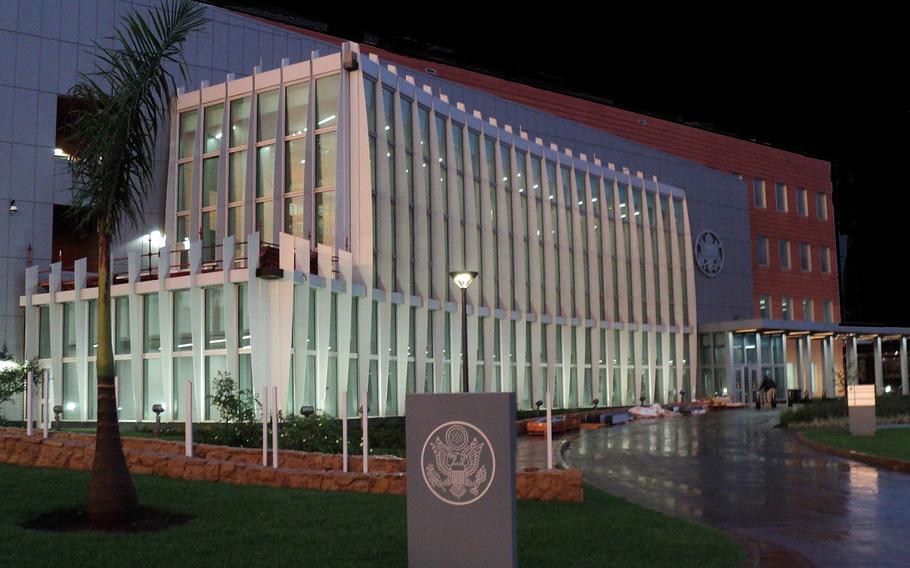 Over a dozen Marines with a diplomatic security unit created in the wake of the 2012 Benghazi attacks were deployed to Eswatini, a southern African kingdom previously known as Swaziland, after pro-democracy demonstrations erupted last month.
The short-notice deployment June 30 of the Quantico, Va.-based Marine Security Guard Security Augmentation Unit, or MSAU, was its 106th mission since the outfit was created under the Obama administration in 2013, the Marine Corps said in a statement this week.
The team's primary mission is to protect U.S. diplomatic and consular facilities facing increased threat, or in situations such as natural disasters and VIP visits.
"Since it was established, the MSAU has deployed on average every eight days," the statement said.
The tiny mountain kingdom of Eswatini is ruled by Africa's last absolute monarch, King Mswati III, who protesters accused of human rights abuses and running a repressive government, The Associated Press reported.
Mswati's family, including 15 wives, live a lavish lifestyle while most of the country's 1.1 million people are impoverished, human rights groups say.
"Unrest first began ... in May, when students took to the streets to call for accountability for the death of a 25-year-old law student, allegedly at the hands of the police," the United Nations said this week. "In late June, these protests grew into daily pro-democracy marches."
Among their political and economic grievances, the demonstrators sought the lifting of a ban on all opposition political parties that has been in effect since 1973, the AP reported. Videos on social media showed people burning tires and barricading streets in Manzini, the country's largest city, and the central town of Matsapha.
The government ordered businesses to close and imposed a strict curfew to quell the violence, the AP reported June 29.
The Marine unit was created after President Barack Obama and Secretary of State Hillary Clinton faced criticism over the response to the terrorist attack on U.S. facilities in the Libyan city of Benghazi on Sept. 11, 2012. The siege on the U.S. mission left four Americans dead and spurred a series of Republican-led inquiries.
U.N. officials expressed concern this week over the situation in Eswatini after reports of internet blackouts and allegations of what a spokesperson for the organization's human rights office called "disproportionate and unnecessary use of force," including harassment, intimidation and the use of live ammunition by government security forces.
Dozens have reportedly been killed or injured in the clashes, the U.N. said Tuesday.