PETA lauds Coast Guard base for vegan options at main dining hall
By
Stars and Stripes
May 4, 2022
---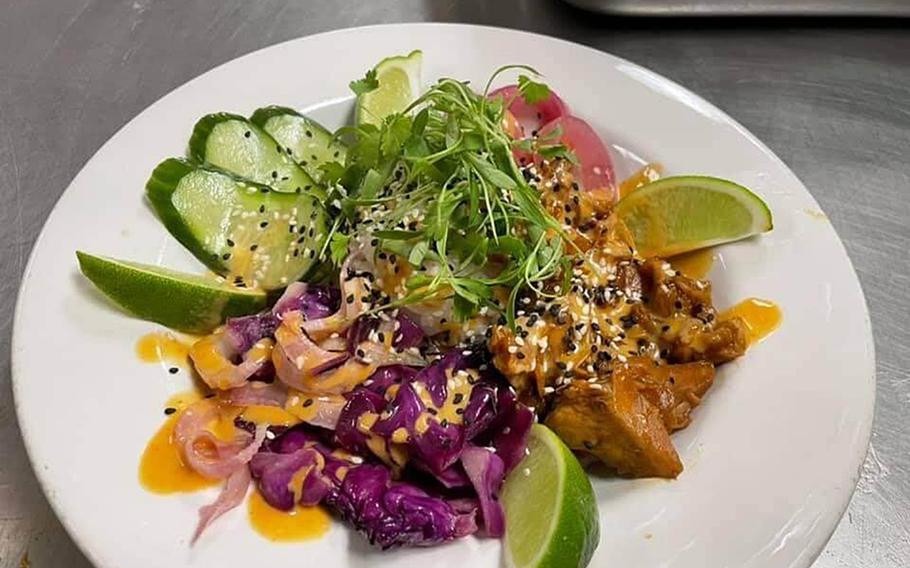 A Coast Guard training center's revamped menu catering to vegans has earned kudos from an animal rights group that has more often been critical of the U.S. military.
People for the Ethical Treatment of Animals, or PETA, was so impressed by the meat-free meals served at the Yorktown, Va., facility that the organization made it a Proggy Award recipient.
PETA has protested for years against military use of animals in training and exercises, and particularly in the annual Cobra Gold exercise in Thailand, where cobras were killed and Marines drank their blood during jungle survival training. The Marines discontinued the practice last year.
But when the group learned about the food at the Coast Guard base, it awarded an annual accolade that recognizes "animal-friendly achievements" in commerce and culture.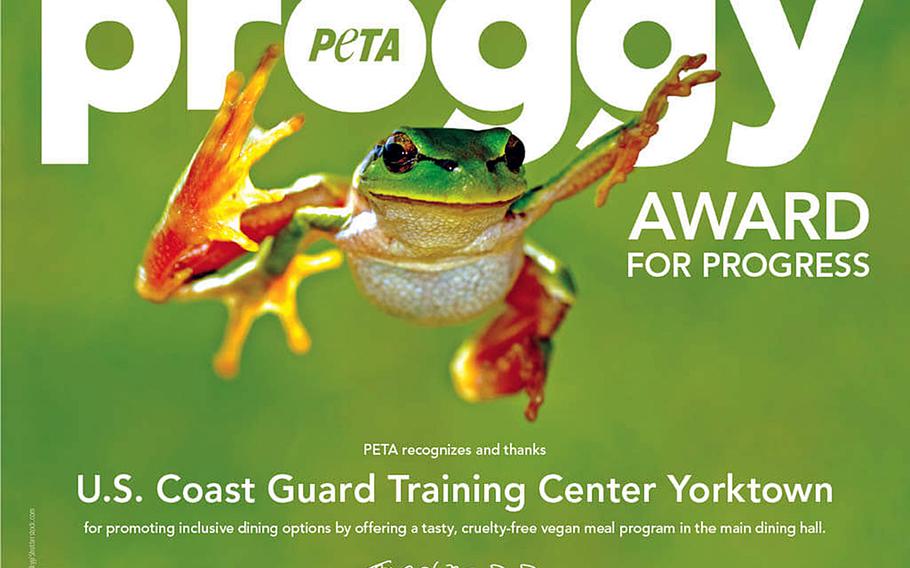 Coast Guard officials expressed pride in the recognition.
"This award is a result of the hard work and dedication of the staff here at Culinary Support Activity Yorktown," Master Chief Petty Officer Matthew Simolon, the food service officer at the center, told Stars and Stripes on Tuesday. "The culinary specialist staff takes pride in putting together a complete vegan meal."
Dishes served include lemon-turmeric pasta with sundried tomatoes, jackfruit bulgogi bowls topped with sesame seeds and Bolognese-style pasta made with imitation meat.
The new vegan menu at Yorktown was introduced during the COVID-19 lockdown, when students couldn't leave base to get their own plant-based food, PETA said Monday in a statement that announced the award.
To ensure that students got full meals that complied with their dietary preferences, culinary specialist Petty Officer 2nd Class Ian Swoveland expanded the vegan options at the base's main dining facility to what they are today, giving student cooks the chance to experiment with new dishes, PETA said.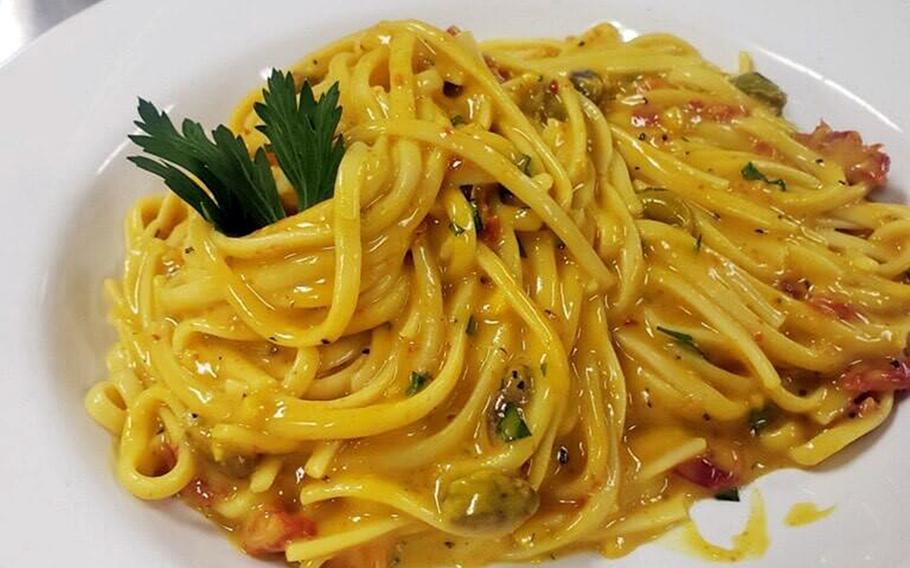 Simolon, who has been a culinary specialist for nearly three decades, said there have been roughly as many as 25 vegans in the main dining hall during any one meal. The hall serves 400 to 600 students daily.
The number of Coast Guard members who have become vegetarians or vegans has increased since Simolon joined the service, he said, adding that younger members tend to be especially keen on going meat-free in their food intake.
Throughout the country, the number of people adhering to a vegan diet, which excludes any animal-derived product, or a vegetarian diet, which excludes meat, is on the rise.
Data released in January by Kansas State University show that 10% of Americans observe a vegan or vegetarian diet. That's a jump from 2018, when a Gallup poll revealed that just 5% of Americans identified as vegetarian and 3% as vegan.
---
---
---
---