Army hasn't paid reservists housing money a year after a board said it broke the law
By
Stars and Stripes
August 18, 2022
---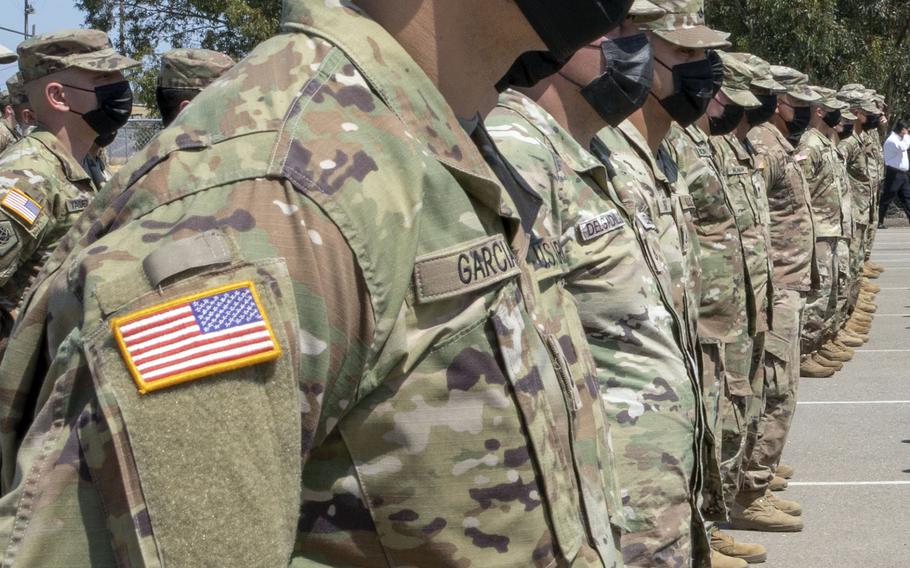 STUTTGART, Germany — The U.S. Army continues to defy an order by its highest review board to pay hundreds of thousands of dollars in denied housing benefits to a contingent of reservists, lawyers for the soldiers said, sending the four-year-old dispute back to federal court for resolution.
"The Army willfully chose to disregard these governing provisions, thus elevating its conduct to the level of gross negligence," Patrick Hughes, an attorney representing the seven plaintiffs, wrote in U.S. Court of Federal Claims filings this month.
It's a new development in a case that one year ago appeared to have been resolved. The Army Board of Corrections determined in August 2021 that the service broke federal law in denying dual housing allowances to reservists temporarily sent to Germany.
Hughes said that his seven clients should have been paid a combined total of about $500,000.
At issue is a contention by Army finance officials that reservists who mobilize from the U.S. for assignments abroad aren't entitled to a basic housing allowance for their American residence and an overseas housing allowance if the Army fails to provide on-post accommodations.
Reservists typically must take an extended leave of absence from their civilian jobs to deploy overseas, but their rent and mortgage bills back home don't get stopped.
The review board deemed the Army's argument an erroneous interpretation of the law that led to "unjust actions" against reservists. They were subjected to criminal fraud probes, denied promotions and put into debt as the service sought to recoup hundreds of thousands of dollars in allowances that had been paid.
The board ordered the Army to repay the seven soldiers no later than October 2021. It also imposed other corrective steps, such as deletion of all negative findings, letters of reprimand and files stored in Army criminal databases related to the cases.
But Hughes said in the new court filings that only one of the seven reservists in the case has received reimbursement.
In addition, the Army hasn't confirmed in writing that his clients' records were wiped clean of negative findings, Hughes said.
Since the review board's ruling, several other reservists have filed suit, and the various claims were consolidated into one case.
Hundreds or possibly thousands of reservists have been denied proper housing benefits because of the Army's faulty interpretation of the federal Joint Travel Regulation, according to Hughes.
Furthermore, government attorneys changed their argument from the original contention that dual allowances are prohibited. Now, the Army concedes that it may pay unmarried reservists a dual allowance but isn't required to do so. 
Government attorneys also contend that the Defense Finance and Accounting Service ruled that the Army can't pay dual allowances for reservists with family members.
For years, reservists were paid the dual allowances, but in 2016, Army finance officials in Europe abruptly changed their interpretation of the Joint Travel Regulation.
As a result, reservists were permitted only one allowance from that point on. And the change was applied retroactively, so Army finance officials began targeting those who had received dual payments.
The affected soldiers contend that the effort was an illegal scheme by Army finance officials aimed at finding savings at the expense of reservists.
The Defense Finance and Accounting Service has asserted that it may only pay reserve members with dependents in the same fashion as active-duty members, through a family separation basic allowance for housing overseas.
That separation allowance, however, can't be paid if a reservist's family member spends more than 90 days in the same area where the reservist has been mobilized, government attorneys argue. 
DFAS determined six of the plaintiffs with dependents could be eligible for relief as intended by the Army board's decision under the family separation allowance, government attorneys said.
But to do that, DFAS would need to know where family members were during the reservists' mobilization, which the Army board did not address.
The reservists counter that the government's argument conflates rules that apply to active-duty personnel with those for reservists.
While active-duty soldiers are sent on permanent duty station assignments with household goods moves, reservists are generally mobilized on temporary assignments that don't allow for the relocation of property and family members.
The Army has "unlawfully mischaracterized the orders … as a permanent change of station," a plaintiffs' court filing states. The Army can't deny them "an entitlement to cover the two households they were forced to maintain," they argue.
Now, it is up to the federal court to render a decision or set a date for oral arguments to be heard.
The Army in July declined to comment on the matter since it is still in litigation.
---
---
---
---