Army poll finds widespread unawareness among Gen Z about perks of military career
By
Stars and Stripes
June 2, 2022
---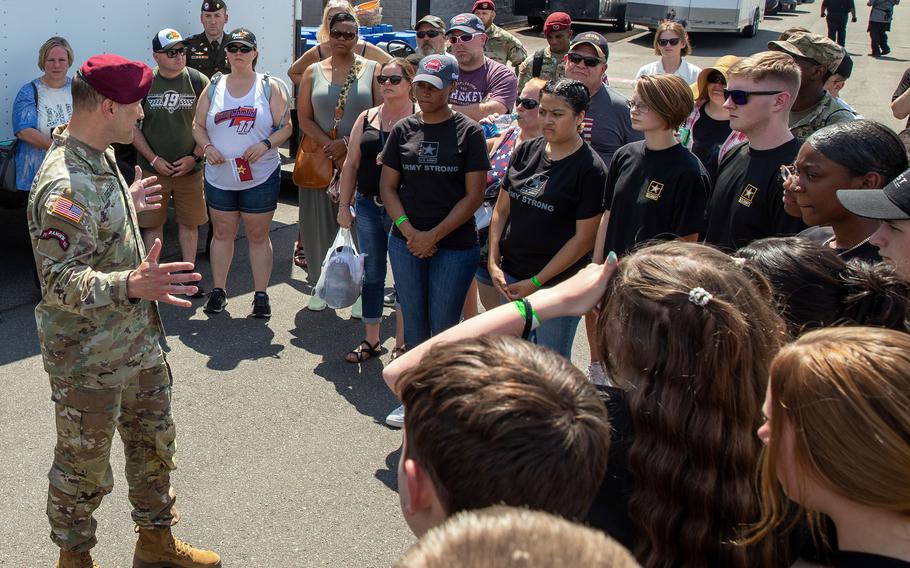 Young adult Americans think they know a lot about Army life, but a newly released cross-generational survey showing otherwise is giving the service impetus to fill in the knowledge gaps amid a recruitment crisis.
"The Army has what Gen Z is looking for in an employer. They just don't know it yet," Maj. Gen. Alex Fink, chief of Army enterprise marketing, said in a statement issued Wednesday.
The Know Your Army national consumer survey found that 73% of respondents ages 18 to 25 claimed familiarity with the Army, the highest level of any generation polled.
But survey participants in that age group turned out to be largely unaware of what the Army can offer them.
More than half of Generation Z respondents did not realize that soldiers can receive benefits such as tuition assistance and the possibility of earning full college tuition. Regarding early retirement benefits, only 31% were in the know.
Another misperception about Army life for 30% of Generation Z polled is that the majority of jobs available to soldiers are combat-related, the Army said.
The survey was conducted by the Army in March across a sample of 3,000 U.S. adults between the ages of 18 and 76. No margin of error was listed.
Top brass has previously sounded alarms over the service's difficulty finding qualified recruits in that 18-25 age range.
"We are in a war for talent," Gen. James McConville, the Army chief of staff, told the Senate Armed Services Committee in May.
The release of the polling data comes as the service touts a new advertising campaign that talks up the wide range of benefits associated with military life.
Instead of highlighting soldiers in the field, the "Know Your Army" ads call attention to things such as pension plans, mortgage loan perks and free schooling. The aim is to show how such privileges set the Army apart from civilian employers.
Given the difficult recruiting environment, which military officials have blamed in part on a competitive labor market, the Army's 2023 budget request calls for an end-strength of 473,000 active-duty soldiers, even though Congress has authorized the force to grow to 500,000 by 2022.
Military officials have said that the cap is temporary and that the Army intends to grow once the recruiting environment improves.
---
---
---
---