Paratroopers fire Stingers in a first for 173rd Airborne Brigade
By
Stars and Stripes
April 13, 2022
---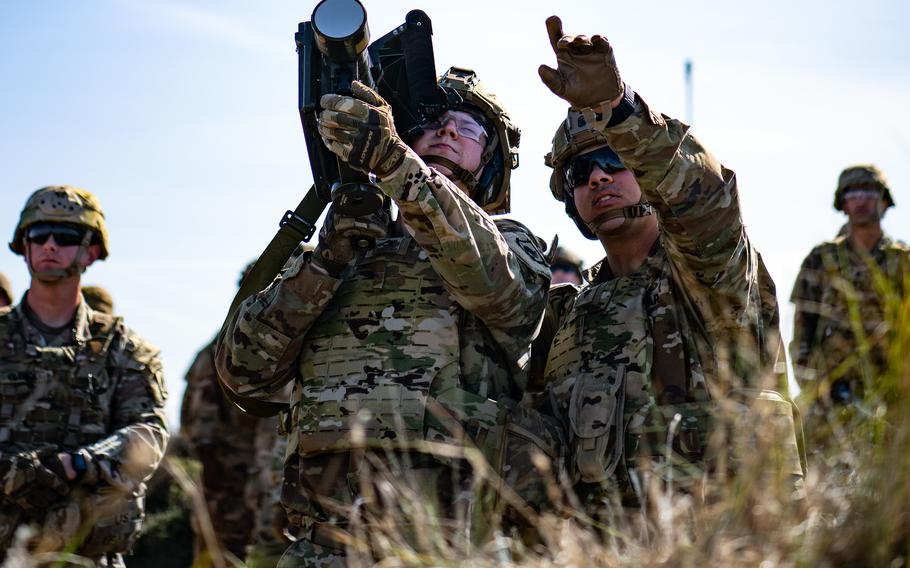 VICENZA, Italy — Soldiers with the U.S. Army's 173rd Airborne Brigade are fresh off an exercise in Croatia, during which they were treated to a new thrill.
It was the first time the brigade had fired live FIM-92 Stinger missiles instead of replicas, according to the Vicenza-based unit. The drill also marked the first time the Croatian Air Defense Regiment had conducted a live-fire exercise with U.S. forces.
The two-man squads, consisting of a team chief and a gunner, fired their missiles at or over a small target with a flare, and the missiles landed in the Adriatic Sea, said Capt. Rob Haake, a brigade spokesman. 
After the soldiers fired off their missiles, "every single one of them walked away with a big smile," Haake said.
"Everyone felt very fulfilled. They said it was an amazing experience," he added.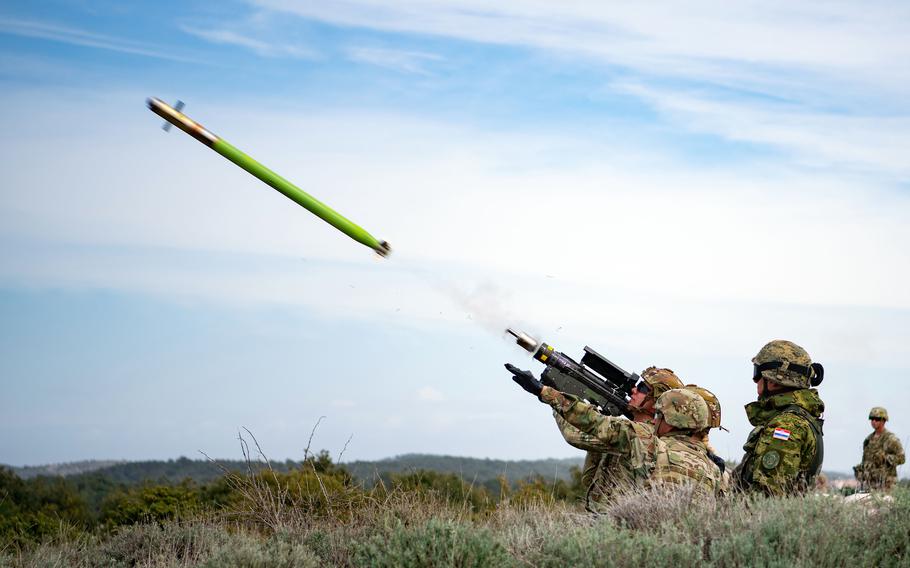 The two dozen paratroopers with the 1st and 2nd Battalion, 503rd Parachute Infantry Regiment launched 12 of the shoulder-fired, infrared homing surface-to-air missiles, which cost about $38,000 each.
The exercise took place Friday and Saturday near Pula as part of Operation Shield, a long-running annual drill run by Croatia, which joined NATO in 2009. 
Stingers have been provided in large numbers by the U.S and allies to Ukrainian forces defending against Russia's full-scale invasion, now several weeks old.
The exercise goals were to strengthen the partnership between Croatian and U.S. forces and enhance the ability to fight together "against low- and medium-altitude moving targets," the brigade said Saturday in a statement.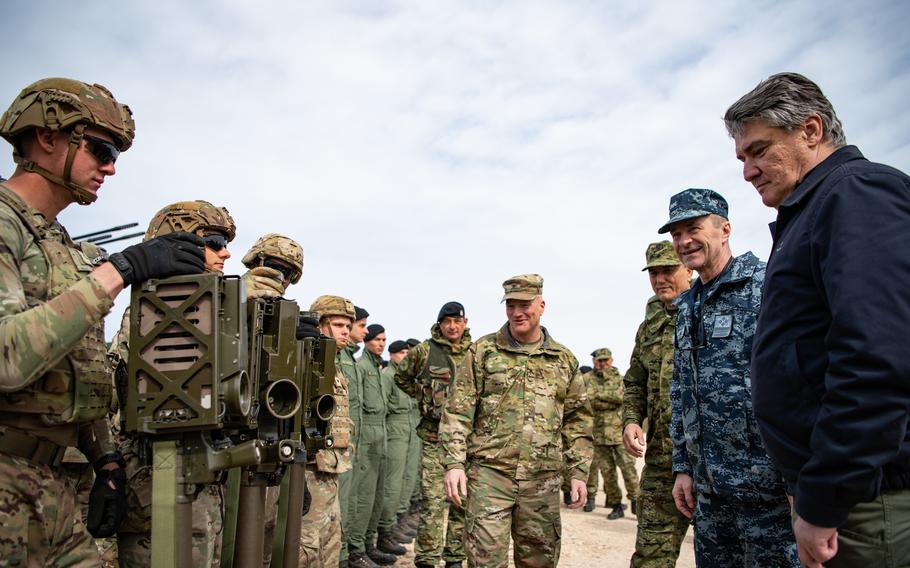 The U.S. and Croatian soldiers also jointly trained on air defense tactics, techniques and procedures, including airspace control, deconfliction and surveillance, the brigade said.
The training "definitely benefits the brigade because it provides an organic air defense capability that doesn't require much outside support," said Chief Warrant Officer Mark Giauque, the lead coordinator of the exercise.
"We get to cross-train with them, and they get the same with us. My favorite part wasn't even the live fire; it was seeing our soldiers interact with the Croatians," Giaque said. "You see them working together and exchanging patches, and you just see the overall camaraderie build over the training."
Some 300 troops from the 173rd are still deployed to NATO ally Latvia in response to the Russia-Ukraine war. Haake said it's unclear how long they will remain in Latvia.
---
---
---
---