Army offers recruits guaranteed first assignments at select bases
By
Stars and Stripes
February 28, 2022
---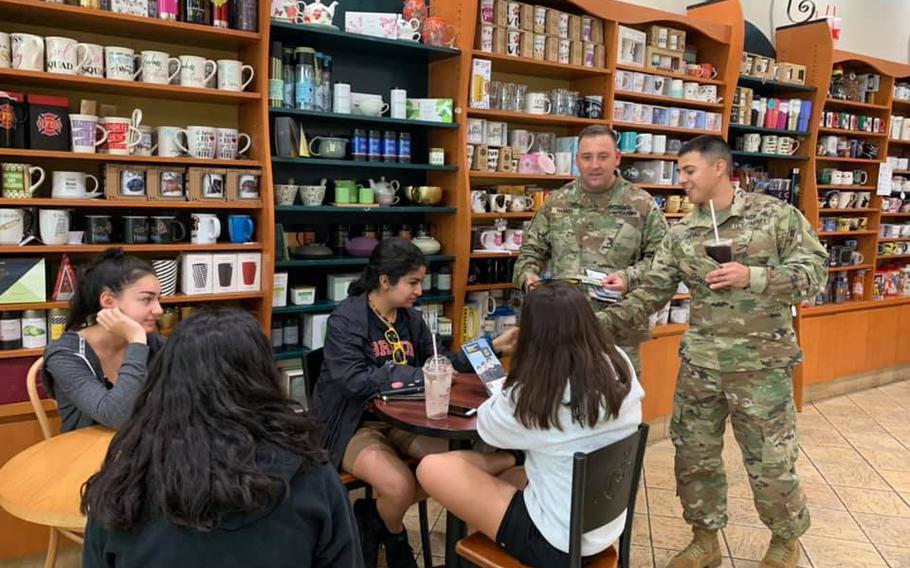 Potential U.S. Army enlistees will find a new deal on the table at recruiting offices nationwide.
New active-duty recruits now have the option of selecting their first duty assignment following basic training, U.S. Army Recruiting Command announced in a statement Friday.
The duty station of choice enlisted program is available at select bases in eight states and features 5,600 vacancies in 17 different career fields including infantry, cavalry, aviation and information technology. The program allows new soldiers to choose a station depending on personal preference, job compatibility and needs of the Army.
"The Army understands that having the option to stay closer to home and loved ones is a big deal, and it's taking steps to make the decision easier on applicants," said Brig. Gen. John Cushing, the deputy commanding general for operations at U.S. Army Recruiting Command, in the statement.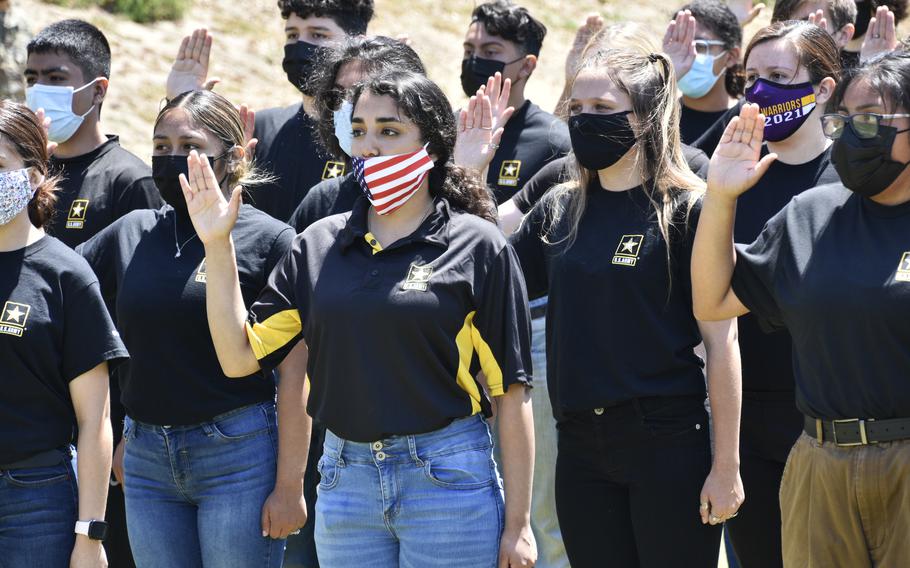 Available bases include Fort Carson, Colo.; Joint Base Lewis-McCord, Wash.; Fort Bliss and Fort Hood, Texas; Fort Polk, La.; Fort Riley, Kan.; Fort Stewart, Ga.; Fort Drum, N.Y.; and installations in Alaska. The list is subject to change based on the needs of the Army and the program does not apply to overseas locations, a spokesman for Army Recruiting told Stars and Stripes.
The offer comes a month after the Army announced shorter two-year enlistment terms for 84 different career fields and larger cash sign-up bonuses in January. Depending on the military specialties they select, qualified people can receive up to a combined total of $50,000 in bonuses when they sign up for a six-year enlistment.
The bonuses target career fields with large personnel needs, like the infantry, and fields with high attrition, such as Special Forces and Ranger school, which beckon recruits with up to $20,000.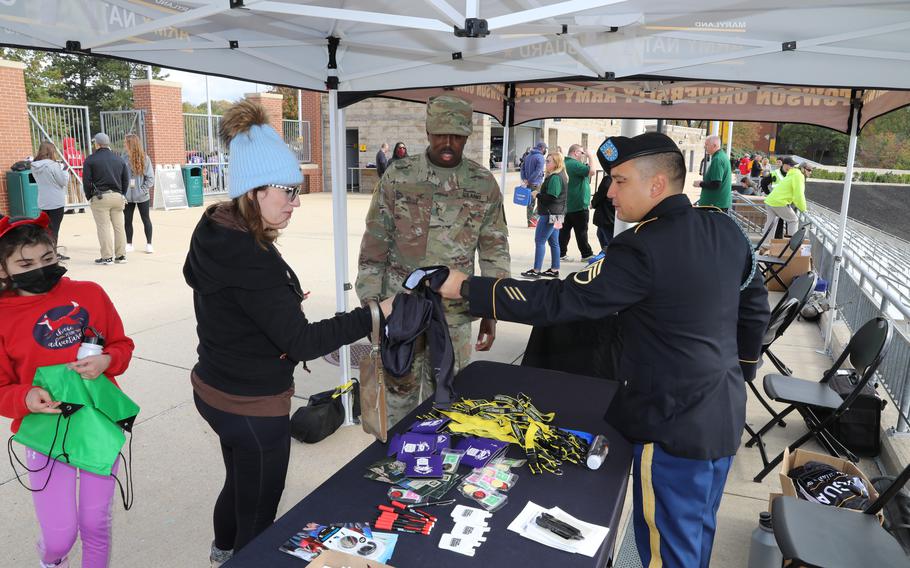 Other hard-to-fill jobs include radar repairers, truck drivers and missile defense crew members, the Army said.
Active-duty recruiters finished 2021 with 106 more recruits than their goal of 57,500 new members, while the Army Reserve did not meet its goal for the fiscal year ending in September, according to the Army Recruiting Command.  
Incentives are intended to keep pace with the private sector, Maj. Gen. Kevin Vereen, who leads the U.S. Army Recruiting Command, said in the Army statement.
"We want to promote the value in serving your country, but at the same time, we're not oblivious to the compensation piece," Vereen said.
---
---
---
---