4th Infantry Division soldier dies in noncombat incident in Syria
By
Stars and Stripes
February 4, 2022
---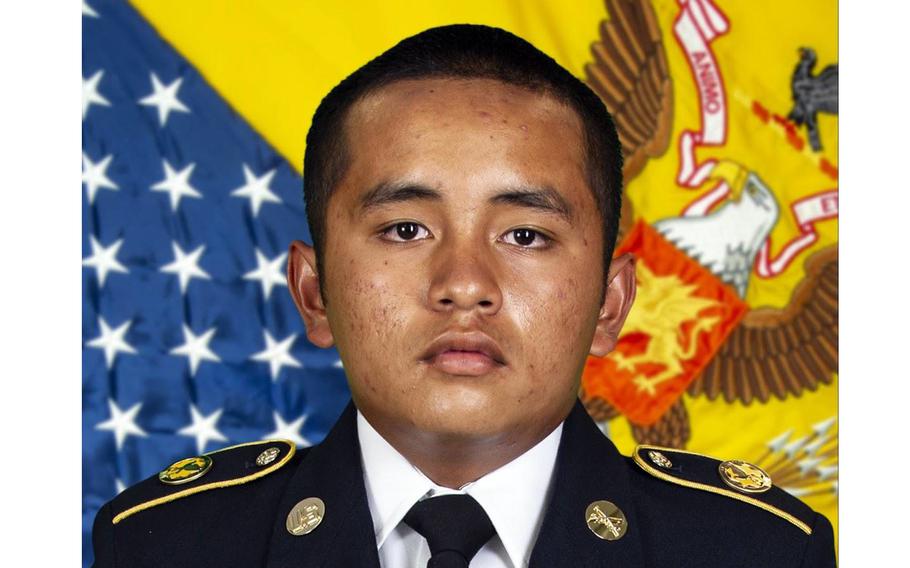 A 20-year-old soldier died this week in Syria as a result of a noncombat-related incident while supporting the U.S.-led coalition battling the Islamic State group, the Defense Department said Friday.
The soldier, who died Tuesday, was identified as Spc. Alex J. Ram of Rancho Cucamonga, Calif., east of Los Angeles. He died at Tell Beydar, a small village in northeastern Syria, the Pentagon said in a brief statement.
Ram was assigned to 2nd Squadron, 1st Cavalry Regiment, 1st Stryker Brigade Combat Team, which is part of the Fort Carson, Colo.-based 4th Infantry Division. The unit deployed to the Middle East in September.
About 900 U.S. troops remain in Syria, and some 2,500 are in Iraq as part of Operation Inherent Resolve to train, advise and assist local forces battling what remains of ISIS.
The Raider Brigade was spread out to over a dozen locations in the region, commander Col. Andrew Steadman wrote in a letter to his soldiers and their families in December.
"The passing of Spc. Alex Ram is an unfortunate loss for the entire Raider team," Steadman said Friday in an emailed statement. "Losing Alex is particularly tough. He brought honor to the uniform and was not only an outstanding Soldier, but a loyal friend. Alex will be deeply missed."
Ram was a cavalry scout who joined the Army two years ago and arrived at Fort Carson in July 2020, according to a service history the 4th Infantry Division provided. He was on his first deployment.
Among his awards were two Army Commendation Medals, including one with a campaign star, an Army Achievement Medal and an Iraq Campaign Medal with a campaign star.
The fatal incident was under investigation, 4th ID said, without providing further details about the circumstances of his death. OIR did not immediately respond to a query seeking more information.
The village where Ram died is about 20 miles northwest of Hassakeh, the town where scores of ISIS members attacked last month in an attempt to break thousands of militants out of a detention center.
The largely Kurdish SDF broke a 10-day siege, aided by U.S. airstrikes, surveillance and a cordon of Bradley Infantry Fighting Vehicles, regaining control of the facility Sunday.
The standoff was among several recent attacks that raised fears ISIS might be poised to resurge.
On Thursday, a U.S. raid in Syria targeted the terrorist group's leader, who officials say blew himself up, killing his wife and children, as U.S. commandos closed in on his residence.
Senior Biden administration officials told reporters Thursday that ISIS leader Abu Ibrahim al-Hashimi al-Qurayshi's death would deal the group a serious blow, as he was one of its few remaining legacy leaders more than seven years into a U.S.-backed international campaign to destroy them.
---
---
---
---