Army judge again rejects prospect of court-martial conviction in sex assault case without a unanimous verdict
By
Stars and Stripes
February 2, 2022
---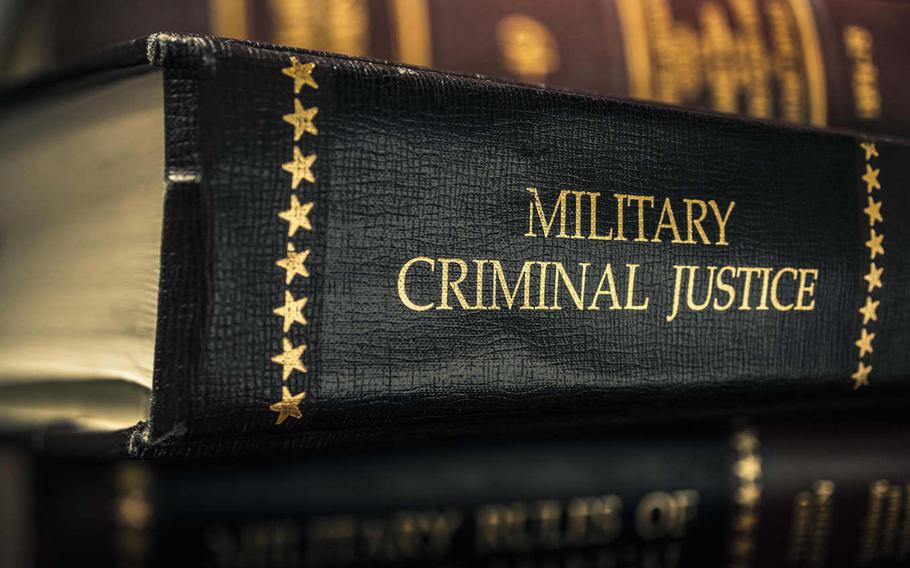 VICENZA, Italy — An Army judge has ruled in a second case that a unanimous guilty verdict is required to convict a soldier facing a court-martial for alleged sexual assault, putting the trial on hold while the determination is reviewed.
Judge Col. Charles Pritchard's latest ruling, on Jan. 13, caused the Army Court of Criminal Appeals this week to order postponement of the court-martial of Master Sgt. Keith Ferreira. His case is to be tried in Vicenza, Italy.
The appellate court previously ordered a stay in the proceedings against Lt. Col. Andrew Dial, who is slated to be tried in Kaiserslautern, Germany, on three counts of sexual assault.
Pritchard, a judge in the Army's 5th Judicial Circuit in Europe, appears to be the sole military trial judge to have set the higher threshold for conviction. For decades, military law has allowed for majority verdicts.
"I haven't heard of any other judges who have ruled this way, but I'm certain the defense counsel are raising this every trial now," said Don Christensen, a former Air Force prosecutor and current head of the military sexual assault victim advocacy group Protect Our Defenders.
Several military law experts have said they expect that the Army appellate court will overturn Pritchard's rulings. But it's unclear when the court will decide the matter and any decision could be further appealed.
Pritchard held that allowing a split guilty verdict would violate the defendants' Fifth Amendment rights to due process and equal protection under the law.
In essence, he said the military must accord defendants the same right to a unanimous criminal jury guilty verdict as civilian defendants have long been afforded in federal courts, and also in state courts since 2020.
That was the year the Supreme Court decided in Ramos v. Louisiana that juries in state courts must reach unanimous guilty verdicts. Louisiana and Oregon were the last remaining states to allow jury verdicts that were not unanimous.
The decision left the military as the sole jurisdiction allowing split guilty verdicts, a situation ripe for defense lawyers to litigate.
"And I don't think this would be limited to (sexual assault) cases," said Rachel VanLandingham, a former Air Force lawyer who now teaches at Southwestern Law School in Los Angeles. "Why wouldn't — and why shouldn't — every defendant in a court-martial be raising this claim now that the Supreme Court has declared unanimity in a criminal conviction a constitutionally protected right, at least outside of the military?"
The Supreme Court has deferred to Congress to decide military law and regulations, including those involving jury rights, even when they deviate from civilian law.
In the Dial case, Pritchard found that there is "no rational basis" for permitting court-martial convictions that aren't unanimous, and his ruling stated that any split verdict would result in an acquittal.
Although the Constitution speaks only to unanimous guilty verdicts, at least 49 state and federal courts require acquittals to be unanimous. Hung juries result in a mistrial, giving prosecutors an opportunity to retry the case.
---
---
---
---